Detroit 2016: Ford Fusion Sport debuts with 325hp 2.7L V6
Auto News Ford is expanding its line-up of the Fusion mid-sized sedan in the US to now include two hybrid models along with an all-wheel drive Fusion V6 Sport variant alongside the model's existing range of EcoBoost petrol engines. The revised line-up is being showcased at the ongoing 2016 Detroit Auto Show.
Headlining the range is the new Fusion V6 Sport, which delivers projected outputs of 325hp and 474Nm; good enough, the company claims, for the not inconsiderable effort to smoke BMW's latest 326hp/450Nm 340i. A twin-turbocharged 2.7-litre V6 powers this new performance-oriented variant, which sends traction to all corners.
The enhanced performance is highlighted by design touches such as deeper air deeper air intakes and a gloss black-finish mesh grille, 19-inch wheels, rear spoiler and dual twin exhaust outlets. Beneath its sheet metal, and uprated chassis incorporates active dampers that is able to self-adjust to a degree that the impact of potholes can be significantly reduced.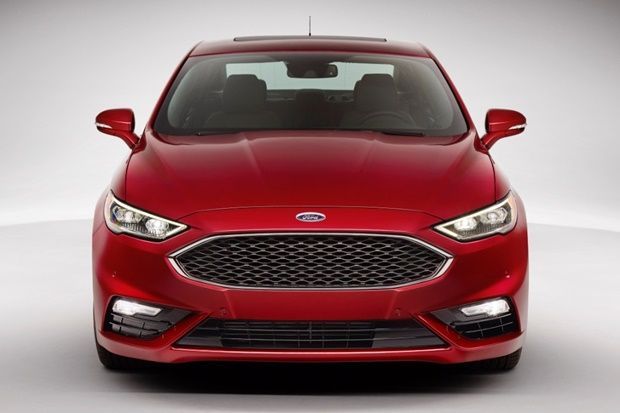 Hybrid power for the Fusion comes in the form of the Fusion Hybrid and Fusion Energi plug-in hybrid. The latter features a 7.6kWh lithium-ion battery that can be fully recharged in 2.5 hours. In markets where electricity price varies at different times of the day, intelligent software ensures that the Fusion Energi recharges at low price periods.
On electric power alone, the both the Fusion Hybrid and Fusion Energi can be coaxed to cover either 30km of ground or hit a top speed of 137km/h. A 2.0-litre petrol engine completes the hybrid setup. Ford claims that its regenerative braking system can recapture up to 95 percent of energy that would otherwise be lost as heat during braking.
Known as the Mondeo in our market, these new variants of the Fusion is expected to hit Ford dealerships across North America this summer. The Fusion V6 Sport will come slightly later after a few weeks.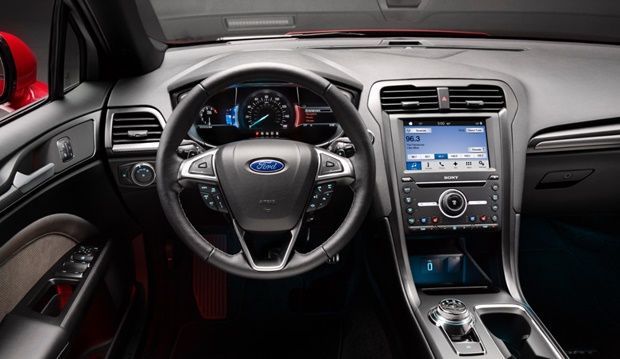 Find Ford Mondeo cars on sales at Carlist.my.
---
---
---
Comments