Drift Twins Race To Nab New GR Supra Tomica At McD
Auto News The only way to drift is while eating fries. Video below.
If only McDonald's drive-thrus weren't already flooded with hungry Malaysians, this would be the ideal way to pick up a meal without leaving the car. Of course, I would need a Supra first, and learn to not crash it, then learn to drift.
Then again, McD restaurants here don't even carry these cute little Supra toy cars either, and they are only available for a limited time starting on May 1st. The Japanese are just better at these things, I guess.
Anyhow, the pair of drifting Toyotas are piloted by former D1 drift champions Daigo Sato and Nobuteru Taniguchi, respectively wearing Monster and HKS liveries on their specially modified GR Supras, hence them being known as the Drift Twins.
Being whipped around in a cloud of choreographed tyre smoke can work up an appetite as Saito-san's belly starts growling. With a gesture from Taniguchi-san, they silently agree to hit up the nearest McDonalds for a Hapi Seto, or Happy Meal.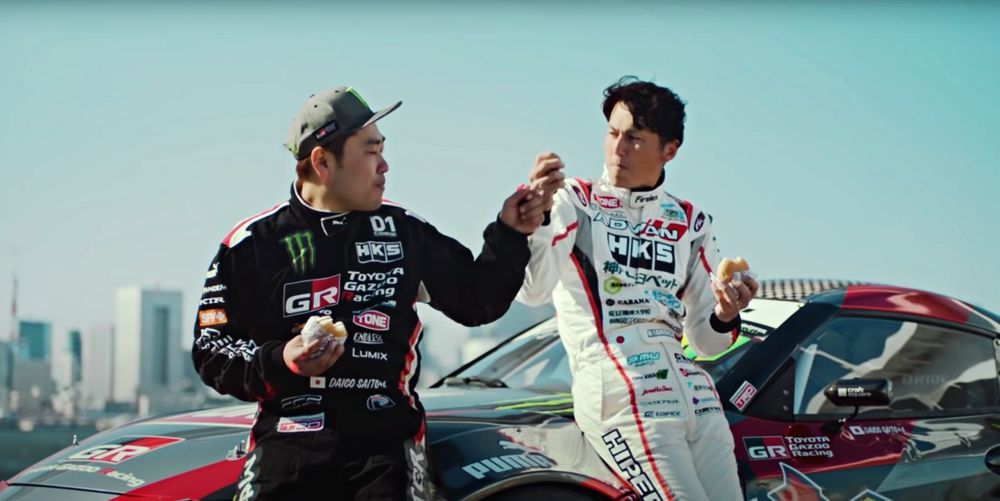 I'd be happy too if they'd set up a drift course nearby just for me, and upon placing their order, the duo proceed to spank their cars sideways in a thoroughly entertaining portion of the 2 minute-ish video, even grabbing fries as they drifted.
I'd be happier if, like the Drift Twins, my GR Supra had an 2JZ-GTE engine swap and subsequent HKS tune to a dizzying 800hp. So happy I'd crack a smile or two.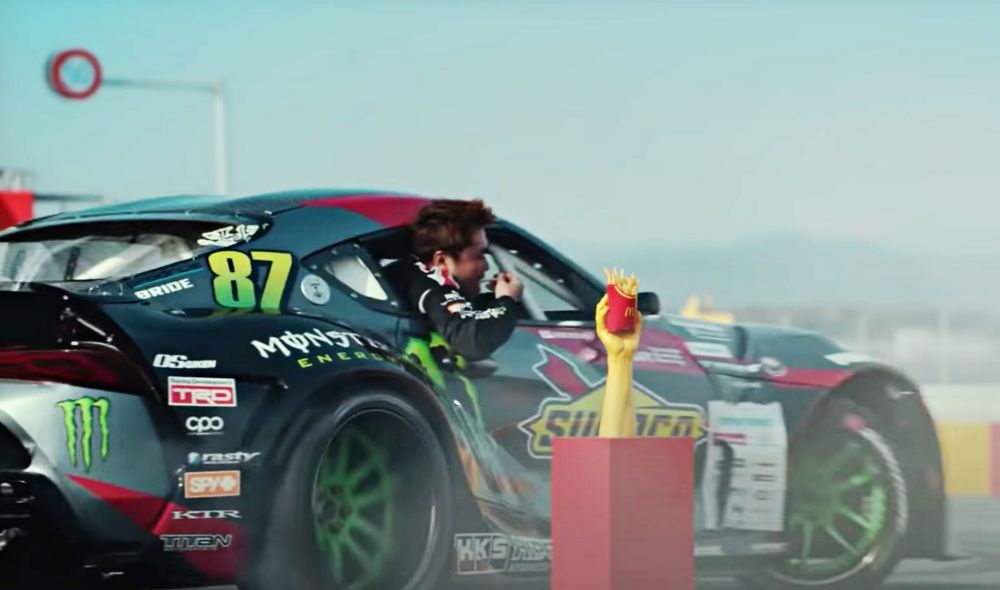 It all looked so delicious, and the driving wasn't bad either, closing off with a unified arial skid that formed the fast food brand's golden arch M. With the fun over, they head to the counter to collect their meals. Arigato!
A good spot is found as they admire the little red Tomica-made Supras they received as they lean against their big Supras.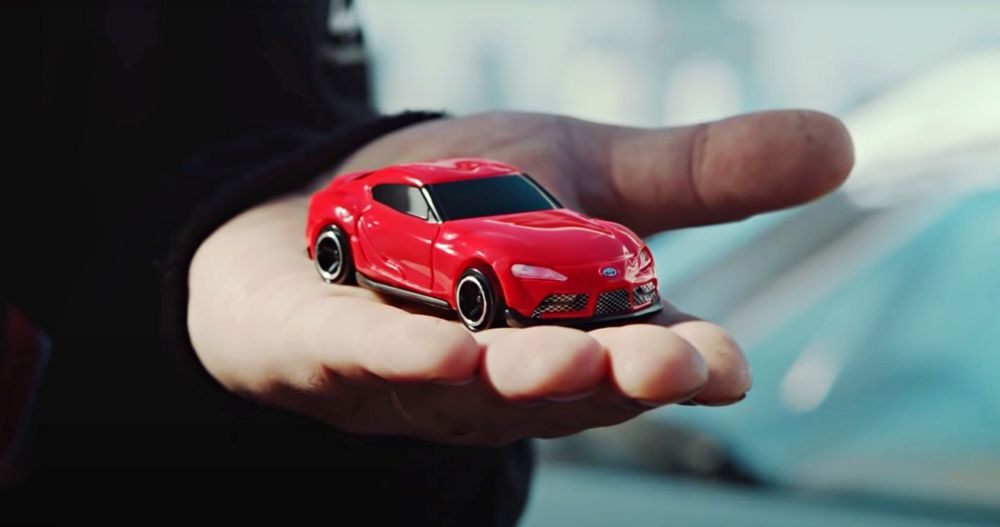 As far as we know, the collaboration between Toyota and McDonalds doesn't extend beyond Japan, so we imagine these special edition Tomicas will be pretty hard to come by. Supply is also limited, according to the official website.
If you happen to be in Japan or are going anytime around early May, now you know what souvenirs to bring back to make your favourite car enthusiast happy. Or us.
---
---
---
---
Comments