Empty Promises: Where Are Our Racetracks?
Insights With the talk of Open Road International Circuit (ORIC) up in Langkawi, we can't help but be a little skeptical.
---
It has long been said that Malaysians need another racetrack besides Sepang International Circuit. We're talking about a properly sized one - not one that's meant more for go-karts and motorbikes - and that would mean something like the long-demolished Batu Tiga circuit, or the effectively defunct Pasir Gudang circuit down in Johor.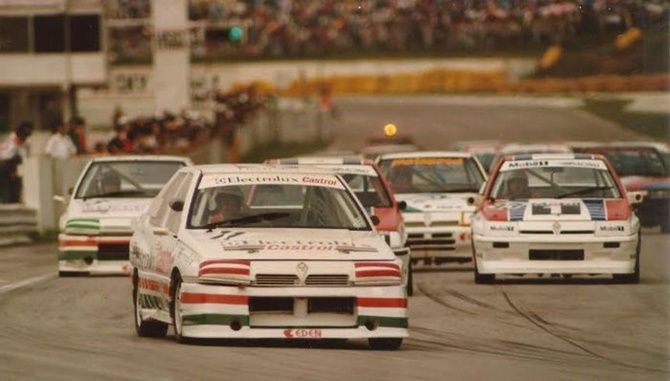 Why do we need racetracks?
Racetracks are the safest place for car and bike enthusiasts to explore the limits of their cars and enjoy them without the risk of getting thrown in jail or killing somebody else on the road. It's that simple - the same way you would play football on a pitch or court instead of doing it out in the middle of a busy street.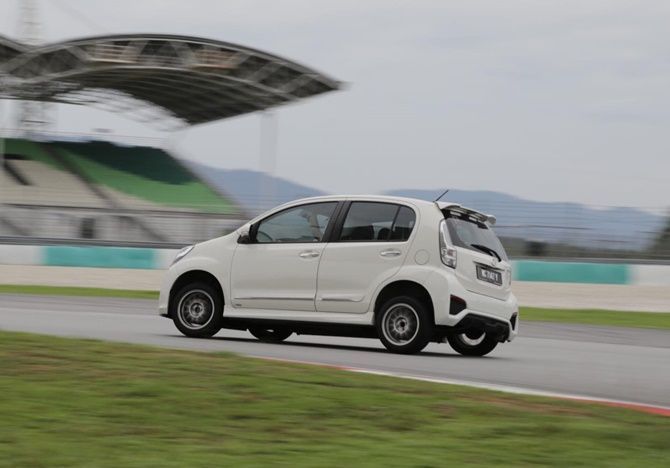 Isn't Sepang good enough?
Sepang International Circuit is a fantastic circuit, but there are a few of problems with it. The most significant is that being built to FiA Grade 1 standards (to accommodate Formula 1), it is naturally an extremely expensive track to build, which also means it is an extremely expensive track to rent or use. Another major issue is that Sepang is a massive circuit and is really geared more for sports cars and supercars rather than the vast majority of track enthusiasts with lower powered vehicles.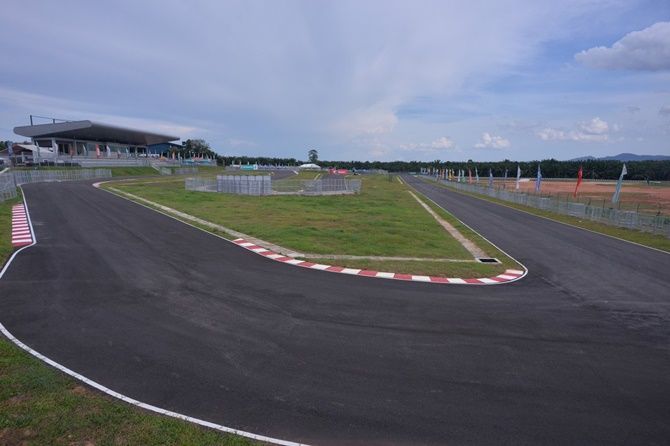 Didn't the government promise a track in every state?
It's amazing if you can remember the government mentioning this, because many seem to have forgotten - and yes, it was Khairy Jamaluddin who said this back in 2018. He said that in the next 5 to 10 years (2023 to 2028), the government of that time would aim to build a racing circuit in every state to help develop local talents. Unfortunately when you look at the Pahang Motoring Sports Circuit in Jengka, Pahang, you can't find anything regarding its progress or completion, despite RM 40 million being thrown at it.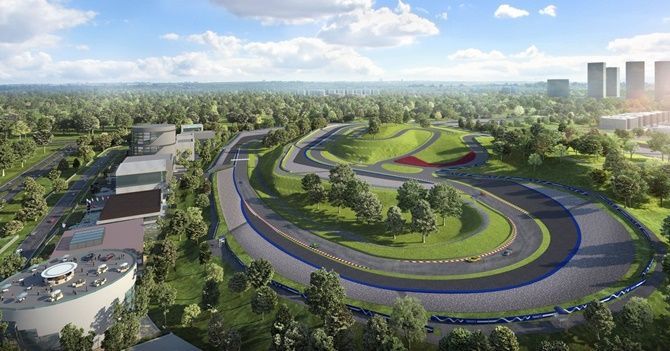 What about privately owned tracks?
There have been a couple of privately owned tracks here that were proposed, but never followed through on. Go as far back as 2006, and while the records are definitely hard to track down there was a company known as Motorsports Knights that was supposed to build a small circuit in the Bukit Jalil area known as the Integrated Motor Sports Centre - and unfortunately the project fell apart after the Youth and Sports Ministry, the operator of the Bukit Jalil sports complex, and Perbadanan Stadium Merdeka fell out with the company. There is still an ongoing legal case, with suing and countersuing - but either way, we don't have a track.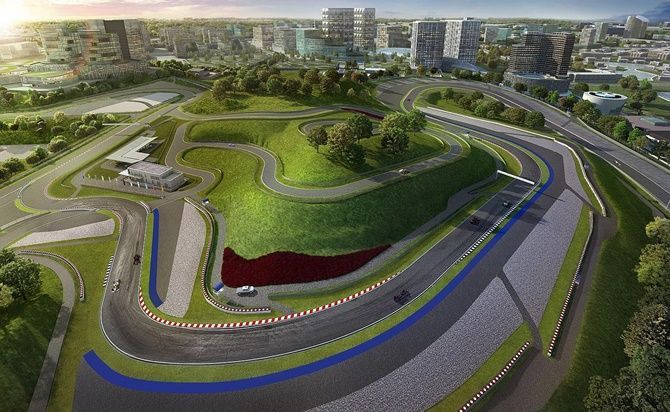 One other notable case is of FASTrack Iskandar down in Johor that was supposed to be a glorious international level circuit - a little smaller than Sepang, but definitely something high-enough grade to run Asia GT level races on. This was first announced back in 2012, being a four-kilometre long layout on a 100-hectare site. Expected to be completed in 2016 to the tune of RM 3 billion (courtesy of Singaporean investment), it was put on indefinite hold come 2018 citing the cancelling of the KL-Singapore High Speed Rail as a reason to shelve the project.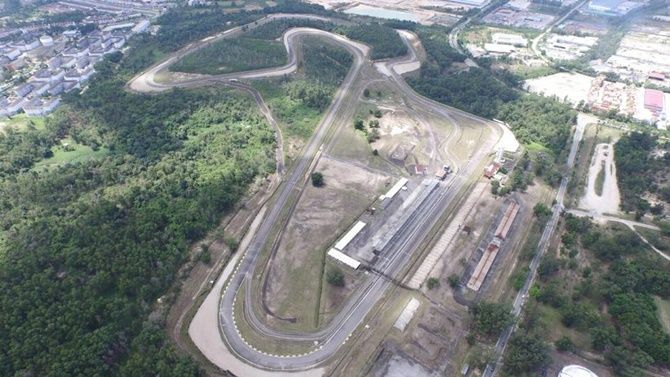 Why does this keep happening?
There are a couple of theories surrounding why these racetracks aren't happening, or are announced and then mysteriously shelved. The former is more a case of zoning and land acquisition, which can be especially tricky even when state governments are involved. The latter has more sinister rationales - either grabbing the land to repurpose it and resell it further on or to lure in external investment and shuttering the project.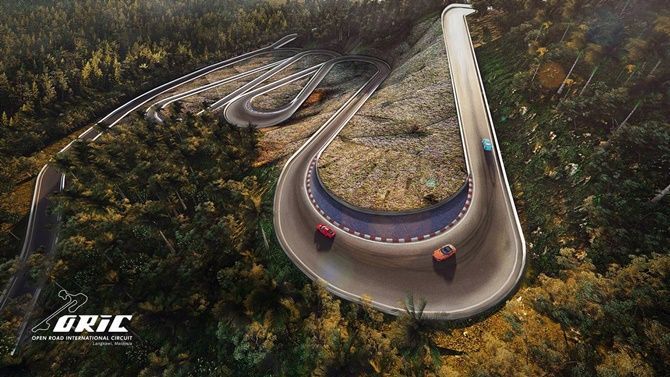 Regardless of the reasoning, the end result is Malaysians still don't have very many racetracks to use. Spare a thought for our brothers and sisters in East Malaysia, who have next to nothing when it comes to motorsport venues. All of this leads back to the announcement of Open Road International Circuit up in Langkawi.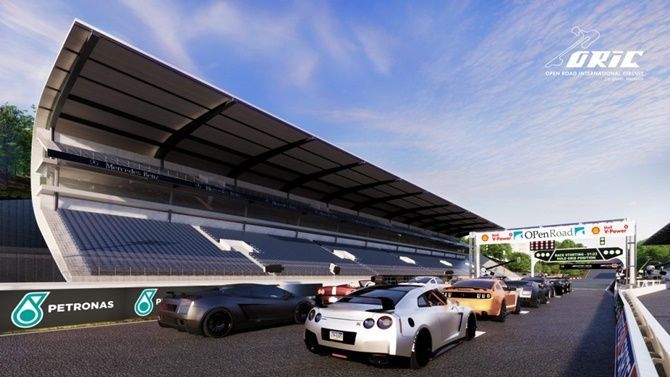 With a supposed RM 1.3 billion being poured in, it is expected to boost the economy of Langkawi island being part race-circuit, part residential, part hotel, and part high-end shopping destination. That sounds like far too many things to realistically juggle, but even if the racetrack alone was to be developed it's no easy feat. Expected to be modelled after the Nurburgring in Germany, the 5.8 kilometre racetrack will be aimed more at supercar and sports car owners storing their cars on the island.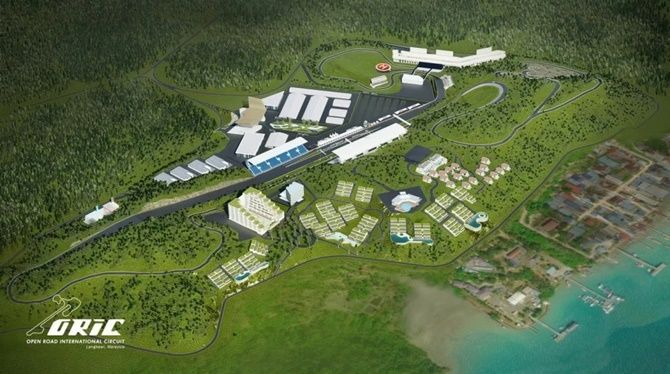 The circuit is expected to start development in this quarter and have the track ready by the third quarter of 2023. If they really manage to pull this off it would be a great addition, albeit one largely inaccessible by many Malaysians and still something not entirely suited to the vast majority of Malaysian automotive enthusiasts. That being said, it may spur the development of smaller circuits around the country as a proof of concept, and we may actually see a return to form for Malaysian motorsports.
---
---
---
---
Comments