Ferrari 296 GTB & F12 Berlinetta flying crash video goes viral
Auto News A clip of two very sought-after Ferraris has gone viral after suffering a major crash in Ancona, Italy.
---
The video showed a Ferrari 296 GTB and F12 Berlinetta going at a rather fast pace before going off the road and flying into the wall of the nearby home where the CCTV footage was obtained. Judging by how high the supercars flew, we can safely say that the cause is excessive speeds with little driving skills.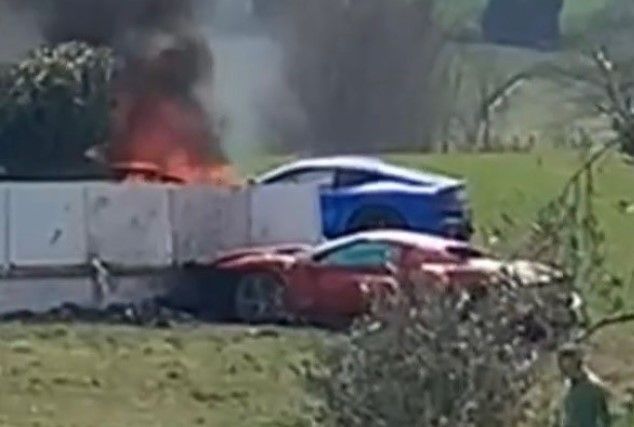 We can all see that the red Ferrari 296 GTB (with the Assetto Fiorano package, no less) went off the bend first before hitting the grassy embankment area and flying off into the wall. The blue F12 Berlinetta was not that far behind and we're assuming that the driver was following the 296 GTB too fast and too close for comfort, to the point where it too joined the wall crash.
The Ferrari 296 GTB suffered major damages while the F12 Berlinetta caught straight on fire upon impact. Fortunately, no lives were lost apart. Investigations are still ongoing about whether the drivers were racing each other or if the cars belonged to them or were rented out. Either way, it's definitely a sad sight to see.
---
---
---
---
Comments