Six Things You Should Know About The G20 BMW 330i M Sport
Insights A couple of months back, our market was graced with the launch of the all-new G20 BMW 3 Series – available in a singular 330i M Sport variant. Fast forward to now and the locally assembled model has finally been rolled out, going for a highly competitive RM 288,800.
Now in case your memory is a little hazy, we've boiled the 330i M Sport down to what we think is its five strongest points.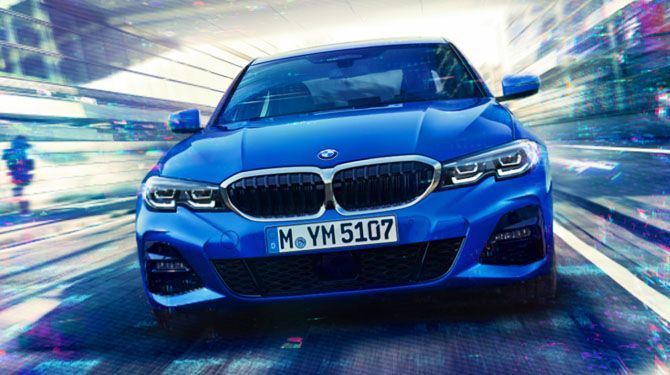 Striking a balance between agility and comfort
Over the last few generations, BMW has worked hard to develop their 3 Series as a sports sedan – and that's no mean feat. A sports sedan needs to be sharp and precise when you want it, while being appreciably comfortable in day-to-day living. Each generation sees them widening the breadth of ability of their 3 Series, and this latest generation G20 is a culmination of over 40 years of work.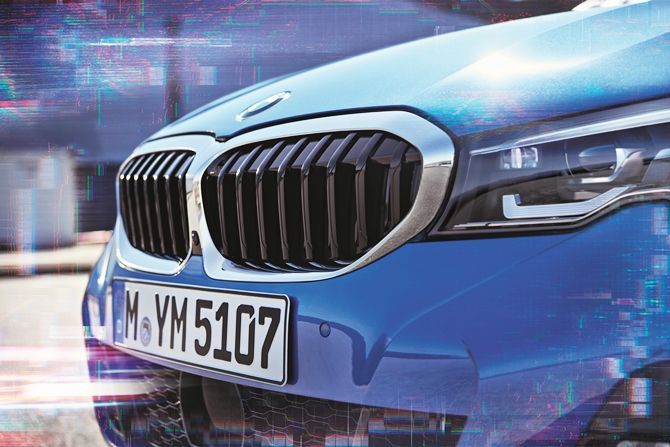 Robust turbocharged performance
Turbochargers popped up in BMW's line-up of petrol engines for but a brief moment in the 1970s, and all but disappeared for the next three decades. When they returned, they came back with a bang – first with the turbocharged 3.0-litre inline six found in the E90 335i, and eventually being applied to everything from 1.5-litre three cylinders, up to 4.4-litre V8s. These powerplants have provided performance comparable to far larger engines, with the benefit of better driveability, more low end torque, and better fuel economy. What's not to love? Put the pedal to the metal in the 330i M Sport and you'll have access to 258 hp and 400 Nm of torque.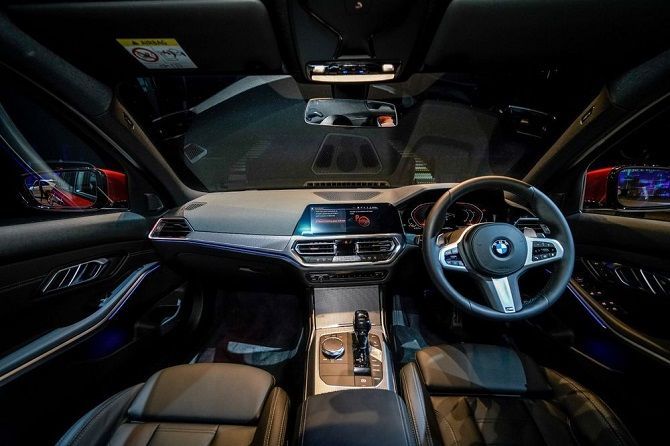 An interior to delight
Over time, many manufacturers have incorporated various small screens in their instrument clusters for a little more flexibility in displaying information. For this generation of 3 Series, BMW decided to just replace the entire cluster with a 12.3-inch screen that allows drivers to configure what information they see, and how they see it. In addition to this, there's the 10.25-inch touch sensitive Control Display front and centre, with everything operating on BMW Operating System 7.0. Ambient lighting comes to life as the sun goes down for the added touch of spice.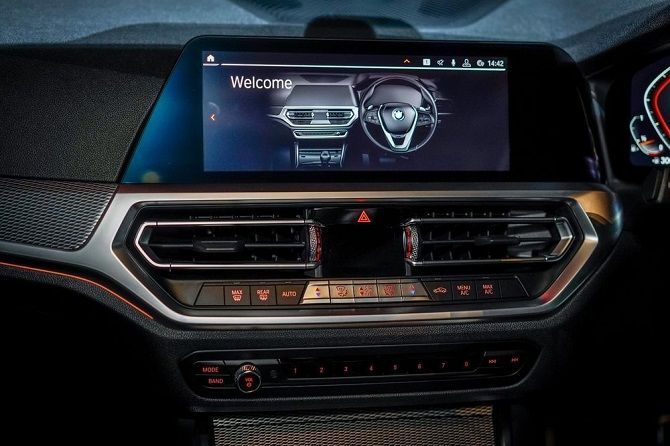 Functionality at your fingertips
The modern car is more than just a vehicle to get you from point A to point B - it needs to complement your lifestyle and offer you the same level of functionality and user friendliness that you come to expect from your personal devices. With multi-function buttons on the steering wheel, as well as the Intelligent Personal Assistant and Digital Key, staying in control of your life is easier than ever.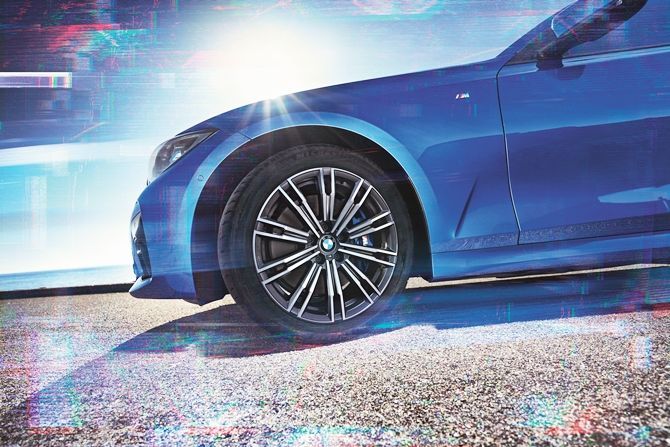 The nod to BMW M
When you think of the pinnacle of BMW's achievements, you think of M Division. The highly adept motorsport arm of BMW has had decades of experience making cars go fast, and their experience trickles down to mass market models in the form of M Sport packages. Here, the M Sport suffix denotes larger 18-inch M Sport alloy wheels, M Sport brakes, and M Sport suspension, as well as an M Sport leather steering wheel with paddle shifters.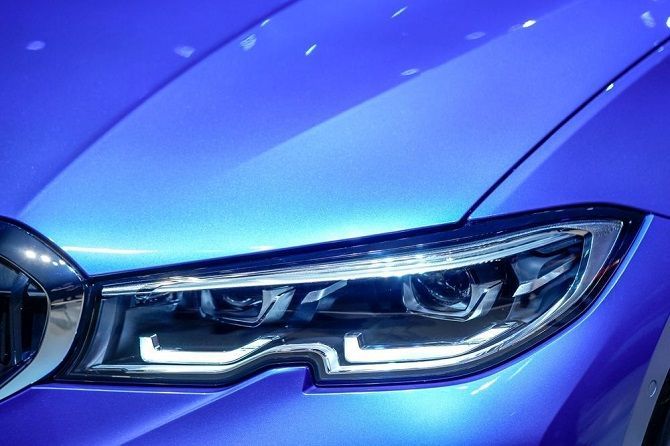 Drop dead gorgeous, night or day
The subtle evolution of the 3 Series body style has seen it grow from something more compact and minimalist, to a car with maturity and presence through fluid body lines and distinctive styling elements. The adaptive Bi-LED headlights are instantly noticeable from afar, while those wide tail lights emphasise the width and stance of the G20.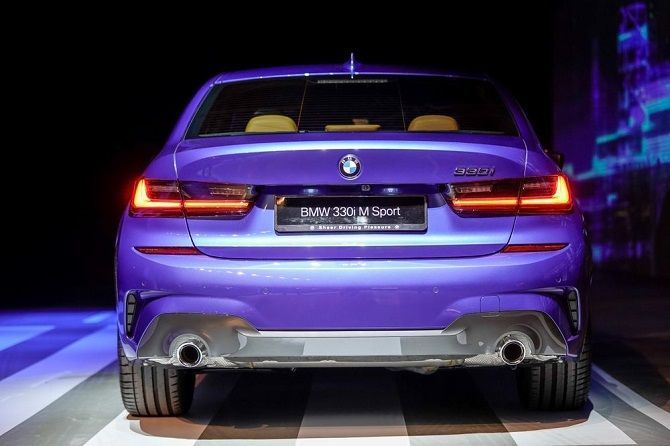 But best of all is the fact that the car is now available with finance rates as low as 0.88% through BMW Group Financial Services' Balloon Financing Plan, meaning for just 20% downpayment a 5-year loan will run you around RM 3,298 a month.
---
---
---
---
Comments