Ford GT Le Mans Racer Revealed, Revives Fierce Rivalry With Ferrari
Auto News Ford has announced that it will be making a comeback in in the Le Mans 24 Hours endurance race in 2016 and this is the car which it will use, the all-new Ford GT race car.
The racer was revealed at this year's competition and will compete in the Le Mans GT Endurance class for professional teams and drivers (LM GTE Pro). This puts the Ford GT race car in the same leagues as those from Ferrari, Chevrolet, Porsche, and Aston Martin.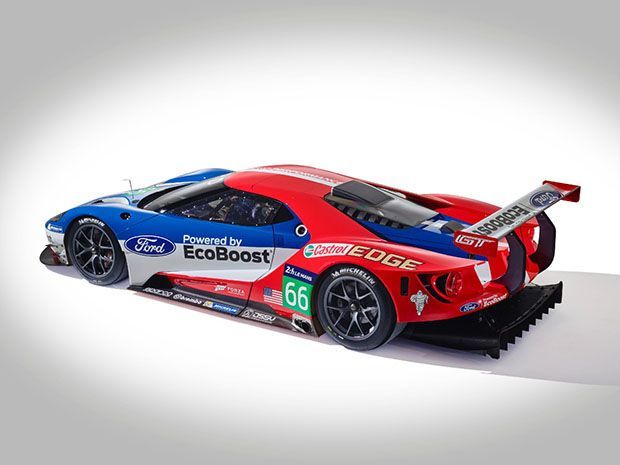 Both the race car and production car will arrive in 2016, coinciding with the 50th anniversary of the Ford GT race cars which dominated the podium at the 1966 24 Hours of Le Mans. That dominance extended through 1967 to 1969.
Aside from Le Mans, the new Ford GT race car will participate in the full 2016 schedules of the FIA World Endurance Championship and Tudor United SportsCar Championship, making its competition debut in January 2016 in the Rolex 24 At Daytona, Florida. The two Ford teams will be operated by Chip Ganassi Racing with Felix Sabates (CGRFS). Both series teams intend to compete with a four-car effort at Le Mans. Drivers will be announced later.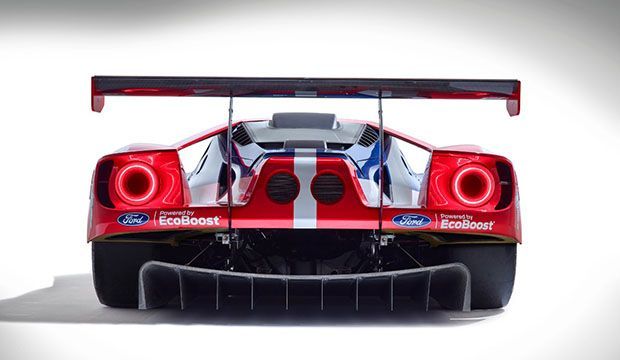 As a refresher, the road-going Ford GT has a 3.5-litre twin-turbocharged EcoBoost V6 engine producing more than 600hp and a generous use of carbon fibre and other lightweight components for its chassis and body panels. Seen clearly on these studio images, the race car version receives additional aero components, most evidently the large fixed rear wing. Elsewhere, a very long rear diffuser is clearly seen and at the front there is a front spoiler lip as well. Those central exhausts have now been repositioned to the sides of the racer.
Ford is set to deliver more than 12 new performance vehicles by 2020 and within that Performance lineup, vehicles that have been introduced include the Ford GT, Focus RS, F-150 Raptor pickup truck, Shelby GT350 and Shelby GT350R, Focus ST, and Fiesta ST.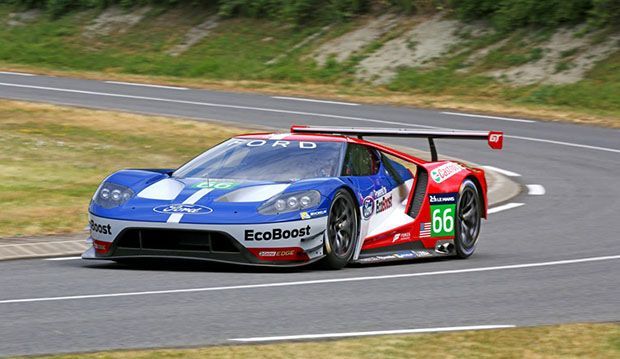 It has been said that the Ford GT that dominated Le Mans from 1966 to 1969 in the past was the result of Ferrari pulling out at the last minute from a deal that would see the Italian car maker be in the hands of the Ford Motor Company. Henry Ford II was furious after being cut out of the deal and ordered his racing division to build a Ferrari-beater on the world endurance racing circuit. The Ford GT was the result. Think they can replicate the results?
---
---
---
Comments