Ford Police Cars Help Kill COVID-19 By Burning Them Alive
Auto News More like baking them alive….Thanks, Murica!
So far, the COVID-19 virus has brought the world to its knees and turned 2020 into a memorable year for all the wrong reasons. With that, it seems almost too simple that the virus' kryptonite seems to be a little heat, and that a software update allows the Ford-built Police Interceptor SUVs to disinfect itself by literally turning on the car's inbuilt heater on full blast.

How this came about was through the concerns of police officers in the US of A, who brought up a risk factor which leaves front-liners such as themselves exposed to traces of the virus inside their own vehicles.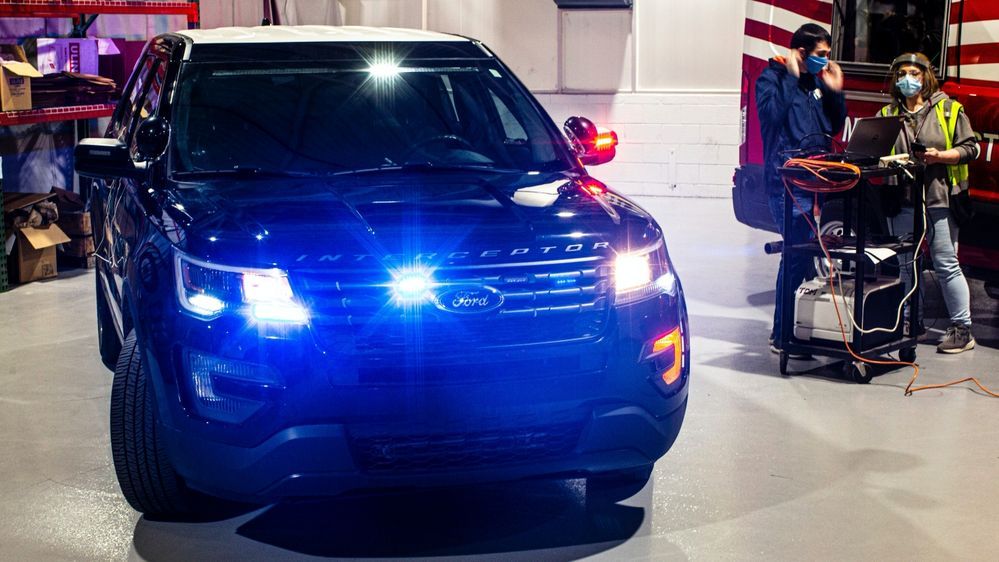 It's a legitimate concern, even for us everyday Malaysians. For example, we may take many precautions before and after returning home from, say, the supermarket - taking a shower, quickly washing the clothes we wore in public. But what about the interior of our cars and the microbes that hitched a ride back with us?
The update allows law enforcement all over the country to help "lower the footprint" of the COVID-19 virus, as they put it. Ford worked with the Ohio State University to determine what temperature was needed to neutralise the virus and subsequently ran trials with the New York Police Department (NYPD) and Los Angeles Police Department (LAPD).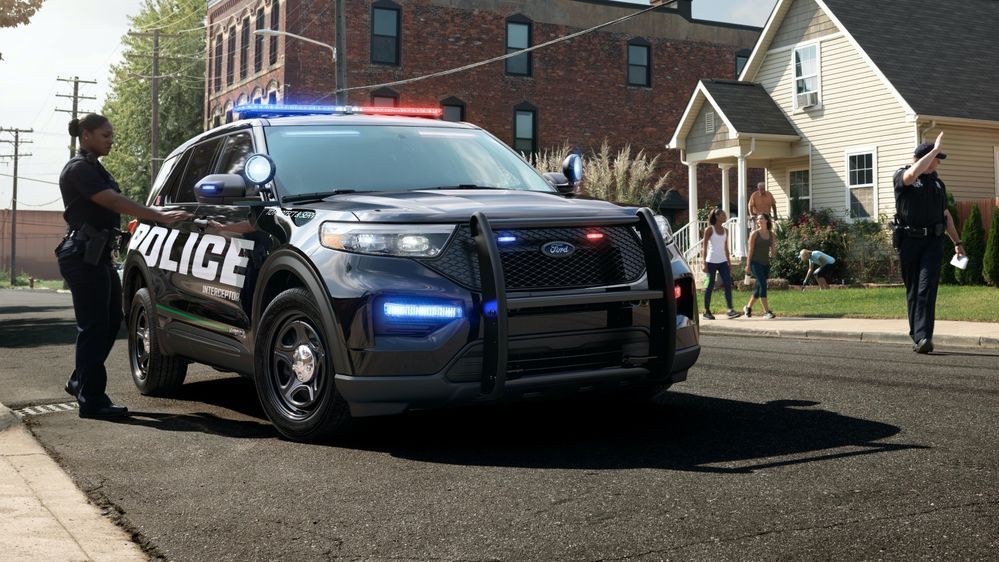 "First responders are on the front lines protecting all of us. They are exposed to the virus and are in dire need of protective measures," said Hau Thai-Tang, Ford chief product development and purchasing officer. "We looked at what's in our arsenal and how we could step up to help. In this case, we've turned the vehicle's powertrain and heat control systems into a virus neutraliser."
The solution they've landed on is for the Interceptor (itself based on a Ford Explorer SUV) to enter a special mode after returning from the day's duties, essentially using the factory cabin heater system to heat soak the interior to beyond 56 degrees Celsius (or 133 degrees Farenheit) for 15 minutes, baking away any trace of the virus.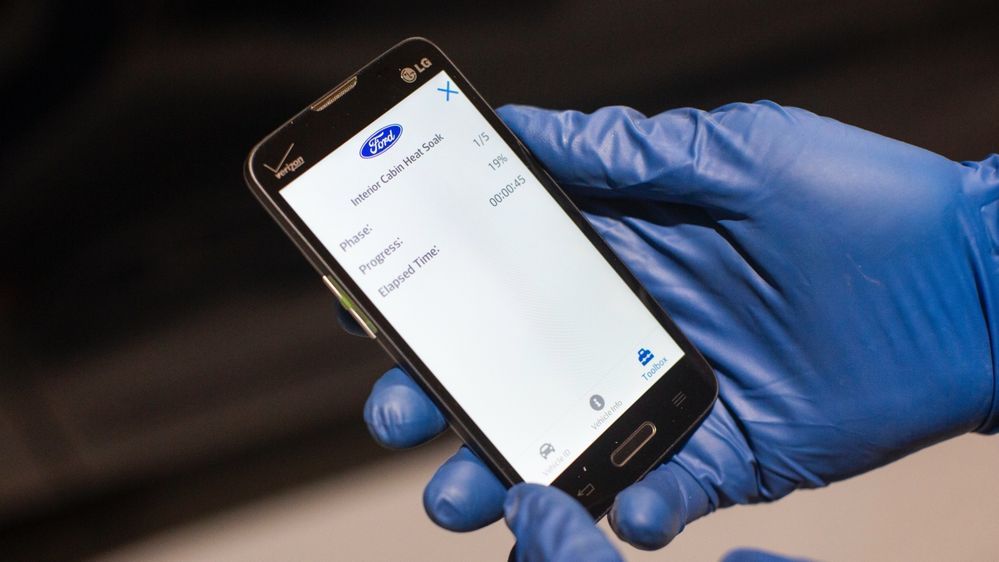 This method "reduces viral concentration by greater than 99 percent on interior surfaces and materials used inside Police Interceptor Utility vehicles," said Jeff Jahnes and Jesse Kwiek, laboratory supervisors at The Ohio State University department of microbiology.
While it is running through the heat disinfection, it would naturally be unsafe for anyone to disturb it accidentally. Therefore, Ford has programmed the feature to flash the hazard lights in a preset pattern, indicate when the process is underway. Another series of flashes will also indicate its completion. From there, the car will also run through a cool-down process to normalise cabin temperature.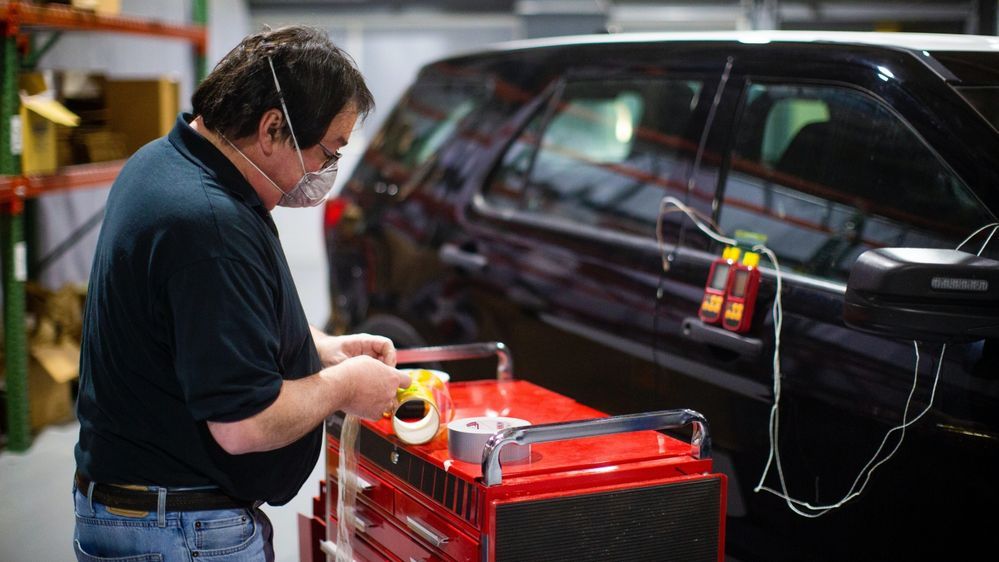 As a failsafe, indicators on the Interceptor's instrument cluster will also provide more precise updates on the status of the disinfection. Unlike more conventional chemical methods of sanitisation, Ford's solution of flooding the cabin with elevated air temperatures can reach hard to access areas, compensating for any human error in the application of a chemical disinfectant.
"Law enforcement officers are being dispatched as emergency responders in some cases where ambulances may not be available," said Stephen Tyler, Ford police brand marketing manager. "During one trip, officers may be transporting a coronavirus patient to a hospital, while another trip may involve an occupant who may be asymptomatic."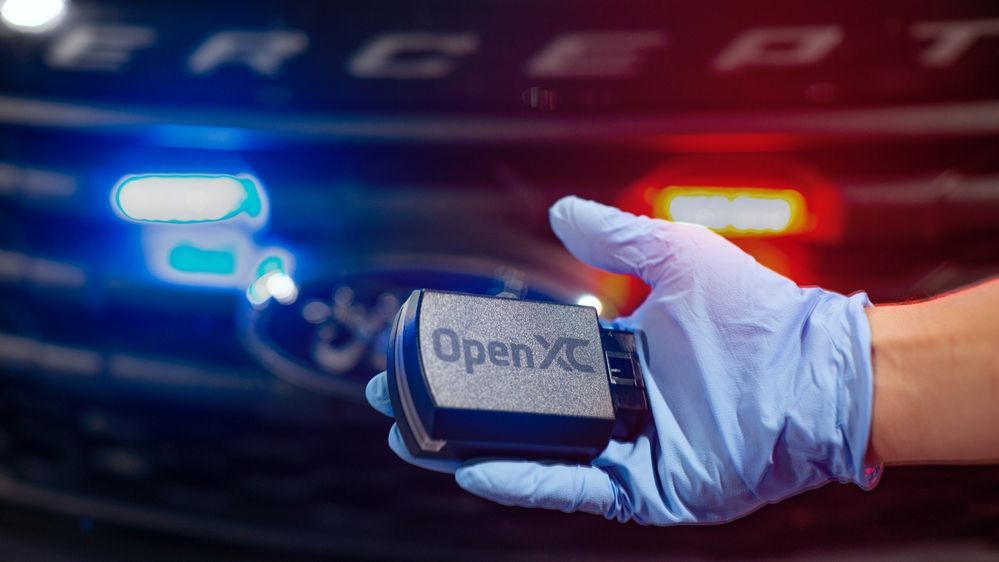 "Officers can now use this self-cleaning mode as an extra layer of protection inside the vehicle in areas where manual cleaning is prone to be overlooked," Tyler added. "This virus is an invisible enemy and we are proud to provide a solution to help the law enforcement community fight it."
Because Explorer-based Ford Police Interceptors make up the vast majority of all police vehicles in active service within the United States, specifically those made between 2013 and 2019, the rollout to implement this new disinfectant measure can be done relatively quickly. Any police department there need only install the software using their provided OBD II diagnostic service tools or have the vehicles brought to a local Ford service centre.
Well done Ford!
---
---
---
---
Comments