FR Legends Is The Mobile Game You Need To Play
Insights Racing video games have come a very long way since their humble beginnings. They have branched out into various different subcategories, from the more serious simulator type games to the more arcade type and open world titles. With mobile phones packing more processing power than a second generation Sony PlayStation, it's no surprise that videogames for mobile phones have also improved drastically in the casual gaming subcategory.
Drifting isn't a particularly well represented form of motorsport, especially in the video game space. It's great to watch in real life and even more fun to practice if you're lucky enough to have a front-engine rear wheel drive car, but in video games? Not quite as common. The controls can be finnicky at best, and they leave a lot to be desired. But perhaps casual gaming may be the answer to that, and FR Legends is the latest and greatest example.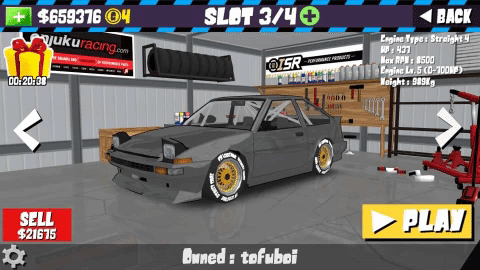 FR Legends (FR stands for Front-engine, Rear-wheel drive as quite-nearly all drift cars are) is a game that's been in development for the last year or so, focusing on drifting. It offers a great deal of features although it is still undergoing a little more work, as evidence by two-thirds of the playable modes still being unreleased. Even so, there's a lot of fun to be had with a selection of seven cars and a huge number of possible modifications, from engines to aesthetics.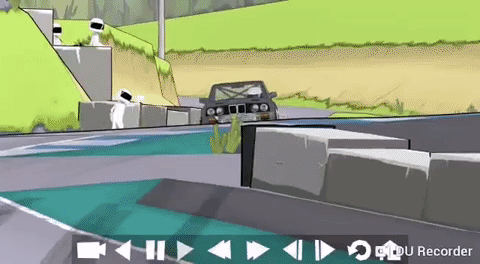 In-game currency can be earned by completing solo runs or competing in battles at various levels of AI difficulty. It can also be bought using real-world currency, although even if you choose to spend absolutely nothing on the game you can still progress fairly quickly if you're dedicated. Body damage can occur if you're not careful, and will require in-game currency to fix - although it has no impact on the car's performance.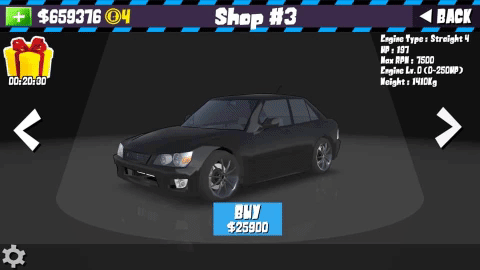 You start the game with an approximation of a Nissan S13, and can choose to expand the slots in your garage to purchase other vehicles as well. For now, you can pick a Toyota GT86, Toyota Altezza, Toyota AE86 Trueno Liftback, BMW E30 M3, Toyota Chaser, or Toyota Mk 2. Each has different weights and handle slightly differently, and so perform better on some tracks than others. For now, three car-park based tracks are available for play, along with Irwindale Speedway, a tight school course based on a Japanese track, and Ebisu Minami.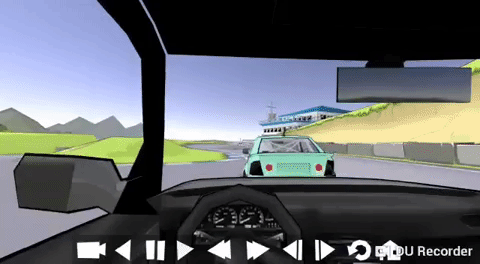 The gameplay is fairly simple as well, with accelerometers being the preferred control scheme of choice. Turn the phone to control the angle of drift, and control the throttle, brakes, or handbrake by pressing different points on the screen. The learning curve is very shallow, and it doesn't take much time before you get used to the natural feel of this control layout and the gameplay itself. After a while, you'll find yourself having to repair the car less and less as you keep it out of the walls.
As it's still being developed, the AI can behave a little strange at times. Occasionally they will crash in front of you, and you will hopefully be able to avoid them. At times they may hit you, although once you upgrade the engine to sufficient power levels this becomes a very unlikely scenario. Despite this, there's a great sense of satisfaction when you complete a good battle and collect many imaginary monies, and the quick nature of each battle makes it easy to repeat and very addictive.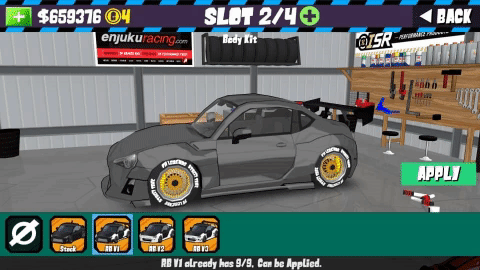 The game is available for both Apple iOS and Android based devices, in the App Store and Google Play Store respectively. There are in game purchases as mentioned earlier, but they are absolutely not necessary at this point in time and you can still have a great time without breaking the bank. That being said, once the addiction sets in you may find yourself reaching for that credit card to buy a couple of gold coins to make more space in the garage.
---
---
---
---
Comments