Frankfurt 2015: Alfa Romeo Shows Off the Giulia Quadrifoglio with its Nürburgring Record
Auto News Suffice to say that the fanfare behind Alfa Romeo's unveiling of their first new four-door sedan in a decade has been impressive. Despite releasing information on its performance and engineering alone, and revealing pictures of its interior later on, the Giulia has gotten people talking about Alfa Romeo again.
At Frankfurt, Alfa Romeo has given enthusiasts around the world something to rave about, its claimed Nürburgring lap time of 7 minutes 39 seconds. To put that into context that is 13 seconds faster than its intended rival, the BMW M4, and a second faster than the Lamborghini Murcielago and McLaren-Mercedes SLR. Making the Giulia, in its range-topping Quadrifoglio guise, the fastest thing with four doors to lap the challenging Nordschleife, according to the list of lap times stated on nurburgringlaptimes.com.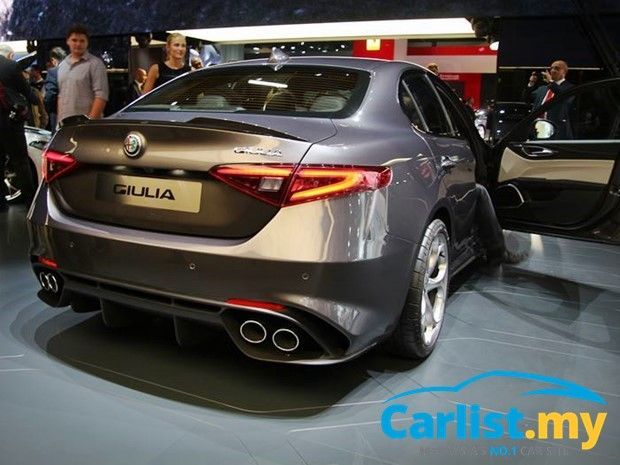 Peek under its stylish sheet metal and you'd understand just how the Giulia Quadrifoglio achieved such a lap time. Power comes from a 2.9-litre twin-turbo V6 engine which Alfa Romeo says is 'inspired by Ferrari technology and expertise', and translates to 510PS and 600Nm of torque. 0 to 100km/h is done in 3.9 seconds, with a top speed of 307km/h, and all done with a six-speed manual.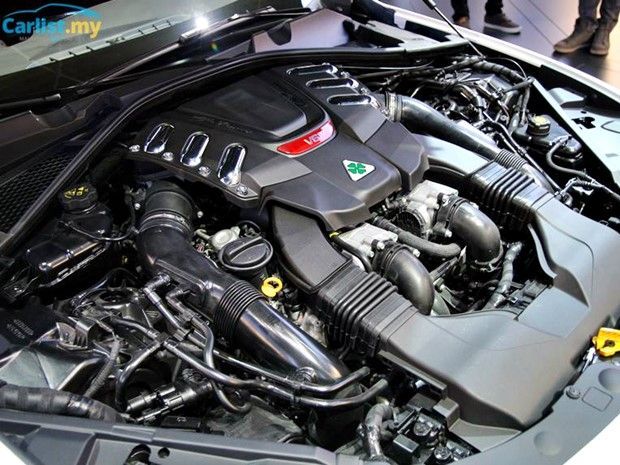 On top that, it is relatively light, with Alfa quoting a dry weight of 1,524kg through the use of carbon-fibre, aluminium, aluminium composite, and plastic. Furthermore the weight is distributed across the two axles for a 50:50 weight balance, whereas Alfa has fitted it with a sophisticated suspension system exclusive to the brand and "the most direct steering on the market".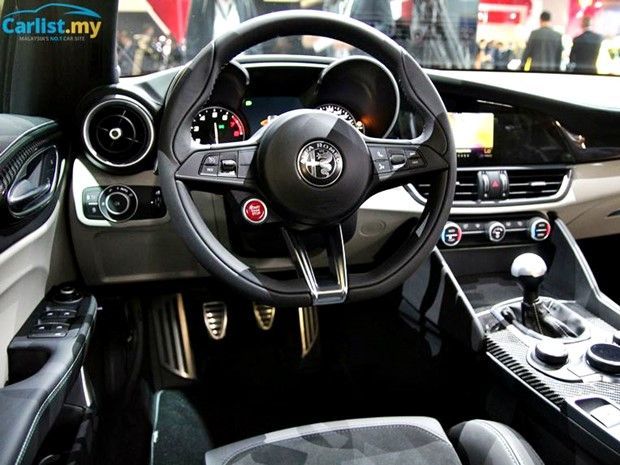 To keep all that power under control, the Giulia Quadrifoglio boasts Torque Vectoring differential that is able to split power between the two rear wheels, an Integrated Brake System that combines the car's stability control and traditional servo brakes, and Active Aero Splitter for active high-speed downforce management. Connected to all these systems is Alfa Romeo's Chassis Domain Control, which acts like the car's brains and coordinates all on-board electronics, allowing drivers to tweak the car's chassis, powertrain, suspensions, braking system, steering, and differentials in the corners via its DNA Pro controller.
Besides speed and power, the Giulia is crammed with features. Its front light clusters, which are made in collaboration by Magneti Marelli, feature Xenon technology with 35W module, which is not only more energy saving, but able to double its night visibility range over normal halogen headlights.
Inside the Giulia sports a beautifully minimalist dashboard, as most on-board functions are controlled through the car's new Connect 3D Nav infotainment system. Developed with Magneti Marelli, the system is controlled by a rotary dial located on the centre console, and is displayed on a large 8.8-inch TFT screen that is integrated into the dashboard. The Connect 3D Nav offers advanced voice recognition and gesture recognition, which reads user touch input on its pad.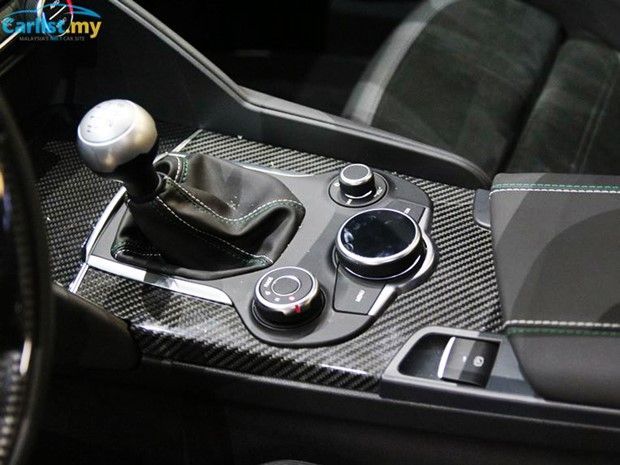 That being said, the Giulia Quadrifoglio doesn't come cheap, with a prices in Italy starting at €79,000, which is €7,200 more than the starting price of a BMW M3 in Germany. Furthermore for those who are a little more flushed with cash, Alfa Romeo is offering a €95,000 version of the Quadrifoglio on the days after the Frankfurt Motor Show for the first customers. This version is touted as the sportiest and lightest interpretation of the Giulia Quadrifoglio with carbon ceramic brakes and Sparco ultra-light carbon seats. Sounds rather tempting, even though its price is nearly what BMW charges for an M5 in Germany. But hey, that's what you pay for to boast about a Nürburgring lap record.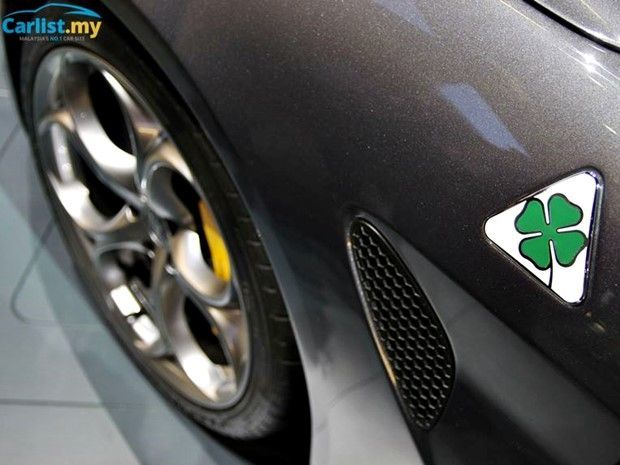 ---
---
---
Comments