Frankfurt 2015: Mercedes-Benz S-Class Cabriolet Makes Motor Show Debut
Auto News The latest iteration of the S-Class, the 2016 Cabriolet, has just dropped its top at the on-going Frankfurt Motor Show.
The first open-top luxury four-seater from Mercedes-Benz since the early 70s, the S-Class Cabriolet is the sixth body style variant of the flagship family, following the S-Class Coupe. But unlike the Coupe, the Cabrio features a three-layer electronically-operated roofs that can be tucked away into the luggage compartment of the car, all in a matter of 20 seconds.
Naturally, the S-Class Cabriolet falls into what Mercedes-Benz calls its line-up of Dream Cars, many of which will be coming to Malaysia before the end of this year. Could the S-Class Cabrio be amongst them? We'll have to wait to hear more from Mercedes-Benz Malaysia themselves.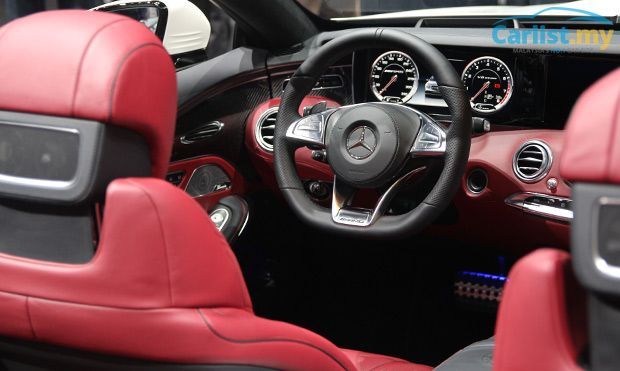 Until then, what you see here is effectively a soft-top S-Class Coupe: the Cabrio and the Coupe share near-identical dimensions, but for the overall height of the car, given to the Cabrio being a little bit shorter due to the lack of a fixed, solid roof.
Two powertrains are being put forward for the launch of this car, with the white car with red upholstery you're looking at here being the Mercedes-AMG S 63 4MATIC Cabriolet. The harder-hitting Cabrio packs a 5.5-litre V8 biturbo engine which pushers 585hp and 900Nm of torque.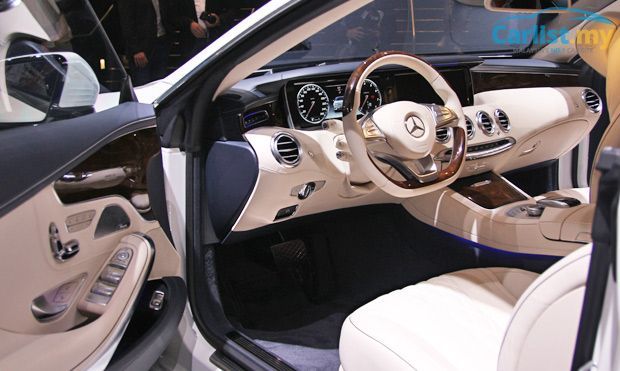 The gentler approach is brought forward by the S 500 variant, in which a 4.7-litre turbocharged V8 resides, delivering 455hp and 700Nm of torque. Naturally, more engine options available in other S-Class models will also make their ways into the S-Class Cabrio, but at a later point, we understand.
The case is the same for the equipment and features, but for the Cabrio here featuring a special AIRCAP automatic wind protection system and an AIRSCARF neck-level heating system.

Mercedes-Benz explains that the AIRCAP system comprises of two key components, a wind deflector with a net, and an extendable draught-stop behind the rear seats. The purpose of these items is to reduce wind turbulence inside the cabin, and to prevent your hair from being thrown about from the top being down.
The AIRSCARF system is essentially a tool that "extends the convertible season," says Benz, being that the heating for your neck allows for further topless travel in cold weather.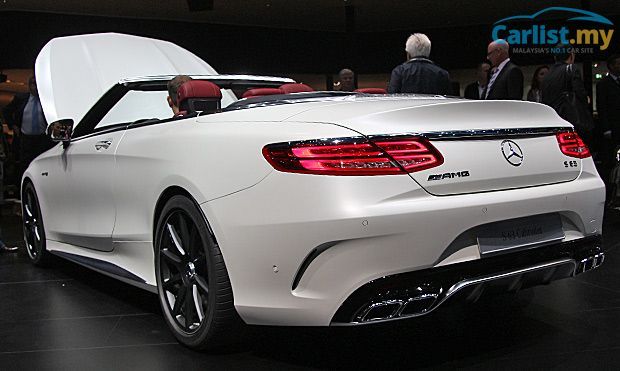 ---
---
---
Comments