Frankfurt 2017: BMW i3 Facelift – New 184hp i3s; Lets You Drift!
Auto News BMW has unveiled a facelifted of its electric-powered i3 hatchback ahead of its first scheduled public appearance at the upcoming Frankfurt Motor Show. Along with the usual stylistic updates, the range is additionally refreshed with a new i3s variant offering additional performance over the standard model.
The base i3 retains the existing synchronous electric powertrain setup with maximum outputs rated at 170 hp and 250 Nm, enabling it to accelerate from rest to 100 km/h in 7.3 seconds – the performance of an F30 320i minus the fuel consumption. Top speed is limited to 150 km/h.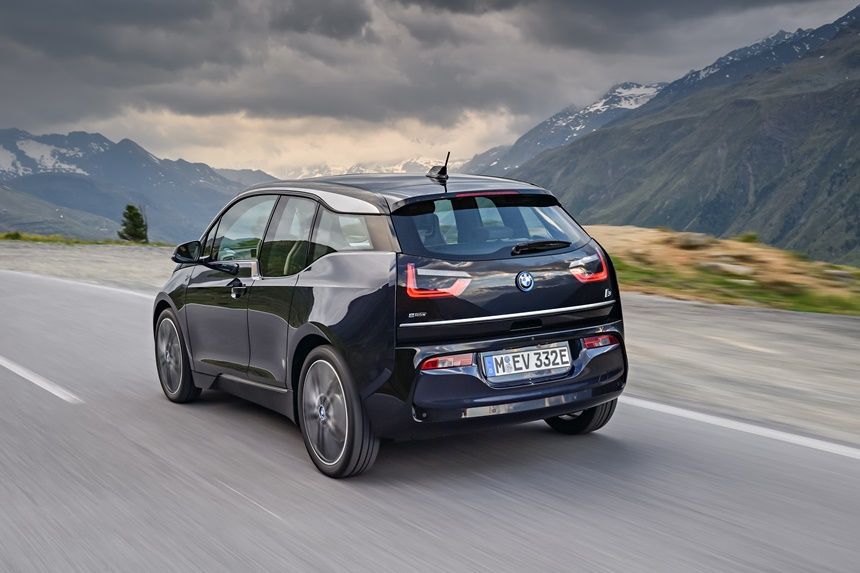 The i3s, in comparison, ramps its numbers up to 184 hp and 270 Nm, cutting its century sprint time to just 6.9 seconds on its way to a top speed of 160 km/h. To accommodate its increased performance, the i3s is fitted with sports suspension with specially-developed springs, dampers, and anti-roll bars. The i3s sits 10 mm closer to ground and has 40 mm wider tracks than the regular i3.
Both the i3 and i3s have their motors fed by a 94 Ah / 33 kWh high-voltage lithium-ion traction battery with cruising range of up to 200 km in daily use. A 38hp flat-twin petrol engine from the motorcycle division is available as an optional upgrade extending the vehicle's cruising range by an estimated 150 km.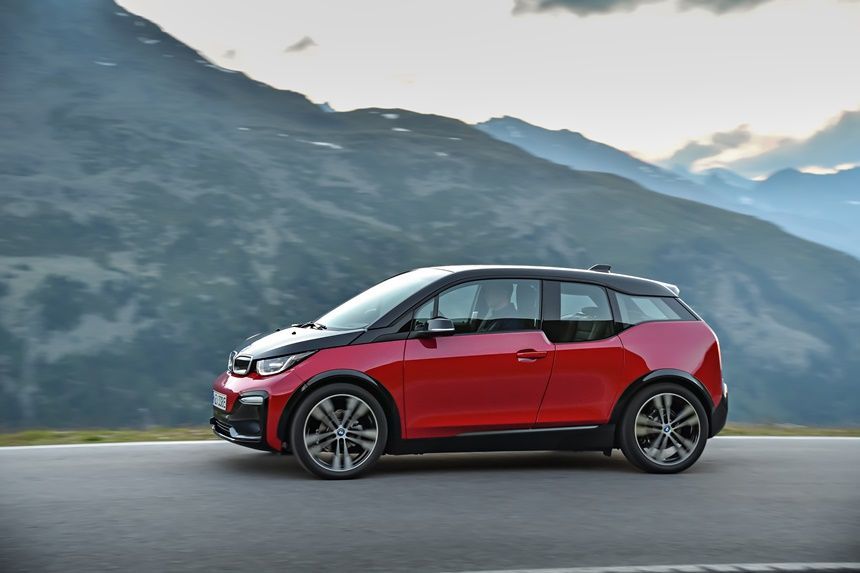 Comprehensive revisions to the electronic stability control software are claimed to improve handling confidence and directional stability of the i3. Snow and wet weather traction is said to be improved, and the system is said to even allow mild levels of drifting. Drifting an i3? Really?
In appearance, the updated i3's styling revisions are focused at giving the newer car greater visual width. All-LED illumination is standard; the front fog light now converted to an LED strip for the turn indicators instead. Blue highlights on the double kidneys are removed, whilst the bumpers now sport sharper, more defined lines. A two-toned paint job featuring black contrast finish on the A-pillars and roof are now standard.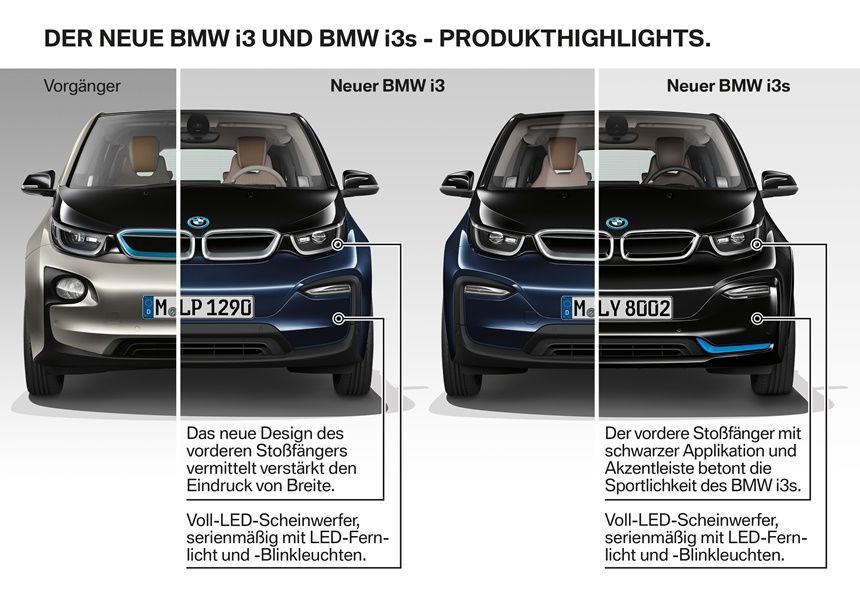 Additional touches of sportiness in the i3s come in the form of additional black finishing on both bumpers and high gloss black surrounds applied to the double kidneys – visually enlarging them and giving them a more prominent appearance. The i3s is shod in 20-inch alloy wheels that are 20 mm wider than the standard model's.
Following its world premiere at Frankfurt in September, the refreshed BMW i3 and i3s will be available at selected markets across the world from November 2017 onwards.
---
---
---
---
Comments