Frankfurt 2017: BMW X7 iPerformance Concept Leaked Ahead of Show
Auto News It's no real surprise by now that BMW will be releasing a concept version of the up-and-coming X7 during the Frankfurt Motor Show in a couple of weeks, but it seems that photos of the concept have already been making rounds on the internet. The photos have been tracked back to Wheelsage, but they are far too complex and detailed to be anything but official renders or photos of the BMW X7 concept- in iPerformance form.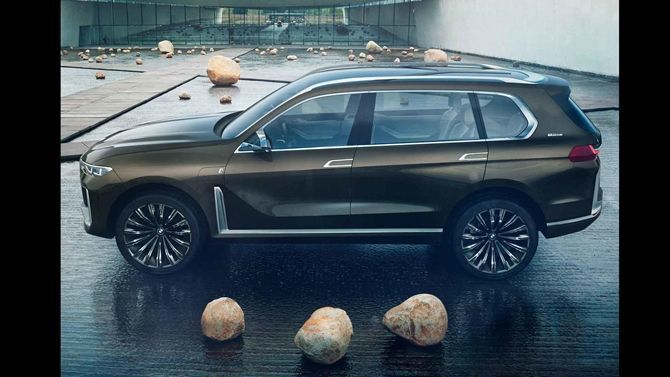 Positioning and full on details of the X7 have yet to be released, but given how interchangeable components are between BMW products, you could probably expect to see a range of powertrainers borrowed form the 7 Series, with an all-wheel drive system that's essentially a scaled up version of the one in the BMW X5, or more specifically iPerformance xDrive systems in the case of this particular X7 iPerformance concept.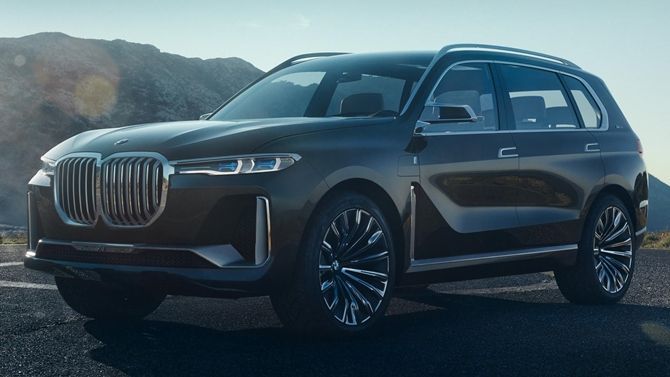 From the exterior, the car looks extremely sharp and futuristic, with kidney grilles that go perhaps a little too far. But this is the nature of all of BMW's concepts and design studies, where that kidney grille becomes ridiculously over emphasized and tends to dominate the front end. It's unlikely that the actual production model will retain this particular feature, but it's the rest of the lines that matter.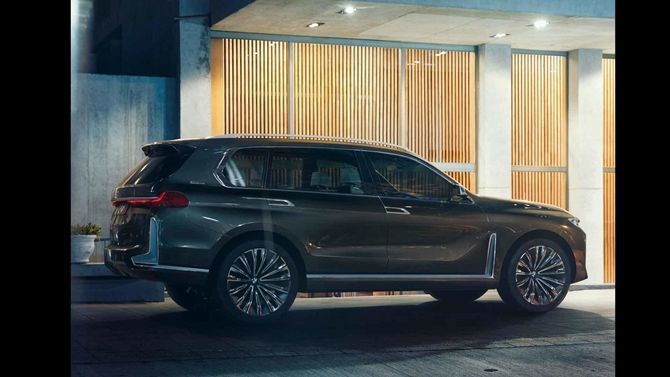 The X7 does not look like it follows on from the X3 and X5 models in terms of overall shape, with the rear end actually bearing a resemblance to products like the Toyota Land Cruiser Cygnus or the Infiniti QX80. The rear end is especially strange, with a shrunken down overall form of BMW's current tail lamp design occupying just a fraction of the space. While it's certainly different in this respect, we hope BMW picks something a little more practical when it comes to the final production model.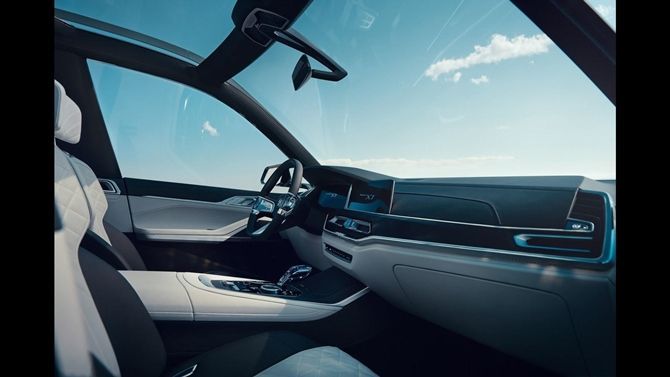 As for the rest of the car, it's pretty gorgeous albeit standard BMW concept fare. There's plenty of glass in the roof which should provide a more airy feel, but is ultimately impractical on a production car. The interior is bold and distinctive and yet reminiscent of current BMW products, but don't expect the end result to be too far away from what we already have. In any case, the concept model will be unveiled in the metal at the Frankfurt Motor Show and the production ready model shouldn't be long after, so perhaps we should wait until we pass judgement,
---
---
---
---
Comments