Fuel Price Update: 5th to 11th January – Petrol 27 Sen, Diesel 14 Sen Lower
Auto News The Ministry of Domestic Trade and Consumer Affairs (KPDNHEP) has announced the price of petrol and diesel fuel starting tomorrow (January 5th) and will be valid for the next seven days.
Finance Minister Lim Guan Eng said in a statement that the Automatic Pricing Mechanism (APM) will be implemented from 12th January, and fuel prices will be updated weekly (on Friday) over a Saturday-Friday cycle.
In summary, the prices for petrol and diesel for the next 7 days are as listed below:
RON 95 – RM1.93 per litre (decrease 27 sen from RM2.20)
RON 97 – RM2.23 per litre (decrease 27 sen from RM2.50)
Diesel – RM2.04 per litre (decrease 14 sen from RM2.18)
Diesel Euro 5M - RM2.14 per litre (decrease 14 sen from RM2.28)
RON 97 Shell V-Power Racing - RM 3.10 per litre (decrease 30 sen from RM3.40)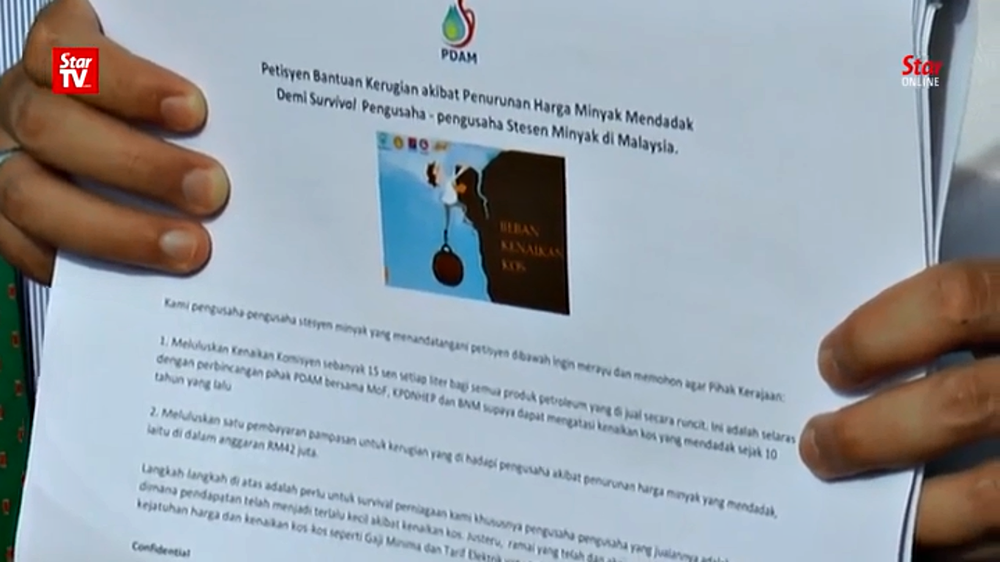 Screen capture from The StarTV, dated 2nd January 2019
The Ministry of Finance (MoF) also added that the APM has taken into account the request by the Petroleum Dealers Association (PDAM) for a higher sales commission. As such, the margin for fuel station operators has increased to 15 sen per litre for RON 95 petrol and 10 sen a litre for diesel fuel.
This is an increase of 2.81 per litre and 3 sen per litre respectively. The statement added that this is the first increase since the year 2008.
Under Budget 2019, the Government proposed to subsidize RON 95 fuel up to RM30 per month for cars with engine displacement 1,500 cc and below and RM12 per month for motorbikes under 125 cc in engine displacement. Trials are expected to begin in March, with full implementation targeted by the second half of 2019.
If there is a rise in crude oil prices before the full implementation of the targeted fuel subsidy, the Government will temporarily cap the price of RON 95 petrol at RM2.20 and diesel at RM2.18.
RON 95 petrol is also planned for improvement in stages from July 2019, upgraded from current Euro 2M to Euro 4M (lower sulphur content) specification. The plan is to have all fuel stations delivering only RON 95 and RON 97 petrol with Euro 4M specifications by January 2020.
---
---
---
Comments