Fuji Heavy Industries unveils Subaru's new global platform
Auto News As an automotive manufacturer, Subaru has a rich history seasoned with motorsports experience and the like. They're also incredibly stubborn, having stuck with their boxer engine powerplants for over 3 decades now. While the boxer engine itself has been updated and refreshed over the years, their major step was the introduction of direct injection with their curretnt generation models. There are also smaller motors in play for cars like the Levorg- a sign that Subaru is not afraid to downsize either.
One thing that they haven't quite mastered is the unification of platforms, in the way that Toyota has managed with the TNGA, or Volkswagen does with their MQB platform. But this new platform is how Subaru aims to change that- and they expect it to be completely in use by 2025. What is interesting is how the joint venture with Toyota on the 86/BR-Z has rubbed off on them, as one of their design goals for this platform to bring "dynamic feel that goes beyond high performance".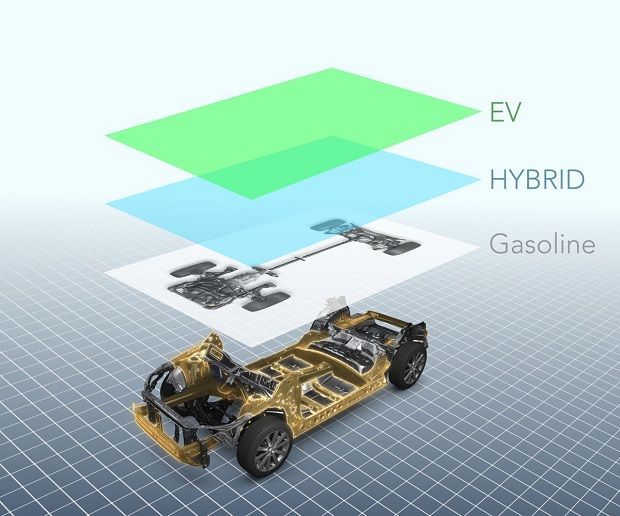 The rest of their targets are relatively standard. Subaru says their new platform will be between 70% and 100% stiffer than current generation platforms, giving it increased stability and steering response. This increase in rigidity also supposedly helps reduce resonance, which in turn reduces noise levels in the cabin. Even small tweaks like mounting the rear stabilizer directly to the body help to improve handling ability without compromising comfort. The centre of gravity is 5 mm lower, and crumple zones are 40% more effective at absorbing impact force.
What is curious is how this new platform is going to be adaptable for hybrid vehicles and full electric vehicles as well. Scalability is a common concept among global architecture, but making a platform work with a variety of powertrains without compromising packaging is tough to achieve. From a production standpoint, this new platform will help to cut costs massively as it will allow mass production of common components across their vehicle range, in a single factory. Subaru may be late to the common platform game, but they will be catching up in no time at all.
---
---
---
---
Comments