GALLERY: Proton Iriz R3 Race Car Shows First Full Frontal Image, And More
Insights If you're a close follower of the local motorsports scene, it probably wouldn't come to much of a surprise to you that Proton Motorsports are gearing up for the coming Malaysian Championship Series with a new racer: the Proton Iriz R3 Race Car.
Details are extremely scarce at the moment, but Proton Motorsports have finally unveiled the first frontal image of the complete racer as it is undergoing its shakedown session at the Sepang International Circuit.
The Proton Iriz R3 you see here is headed for competition in the Malaysian Touring Car category for 1,600cc, naturally-aspirated vehicles, and by the looks of it, is miles away from the Proton Iriz we know to roam public city streets.
On its Facebook page, Proton Motorsports said, "Its finally out and testing for the first time. We are hopeful for some good times and feedback to further improve the car for the weekend. The iriz being an inherently nimble and good handling car should translate well as a race car."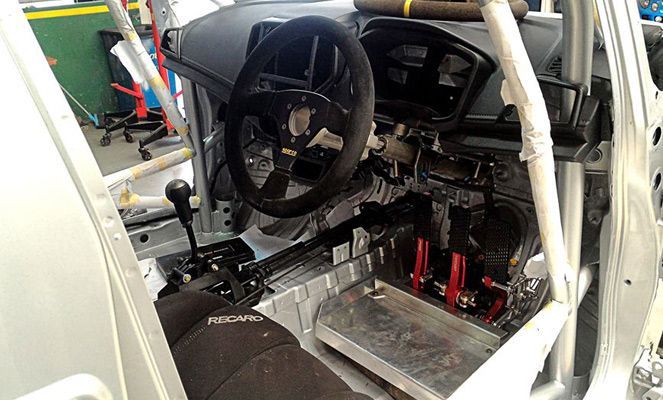 For instance, the interior is nearly completely stripped out and replaced with race gear: roll cage, bare metal bones, Sparco racing steering wheel, Recaro racing seats, and a full-on manual transmission.
The dashboard looks relatively intact, but stripped entirely of its infotainment and air-conditioning items.
On the outside, and going off the latest picture shared by Proton Motorsports just moments ago, the front-end of the car is still equipped with its projector headlamps, chrome grille and all, retaining a very stock look at first glance. A second glance reveals that a huge front splitter has been added, and on the bonnet, you can spot a set of bonnet pins/ clips. Those tyres are pretty much all about maximum traction.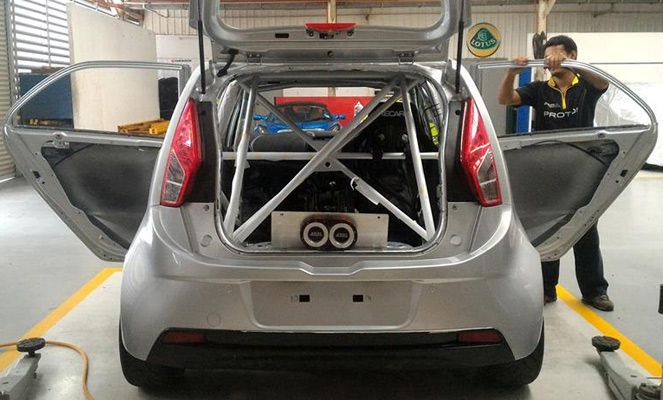 Around the rear, the brake light cluster of the Iriz is left untouched, with boot pins/ clips also seen the better secure the hatch. Don't be fooled into thinking that the two circular items around the back are exhausts though: they're part of a quick-refuelling system fitted to the Proton Iriz R3.
How would you like to see Proton turn this track-minded Iriz R3 into something a little more road-friendly, and throw in a properly turbocharged engine to it?
Looking to buy a Proton Iriz? Carlist.my has them from RM35k and up.
---
---
---
---
Comments