Geely Has Overtaken All Japanese Brands In China, Becomes China's Largest Car Maker
Auto News Just 20 years after producing its first car, Geely has now zoomed past many government-backed domestic car makers as well as big name Japanese brands to become China's largest domestic car company. In the first six months of 2018, Geely's sales in China surged 44 percent to 766,643 units – more than the total number of cars sold in Malaysia annually. Yes, Geely sells more cars in China in six months than all the car companies' combined annual sales in Malaysia.
The numbers include its Lynk & Co brand but excludes Volvo. In the overall China sales ranking, Geely is now the third biggest automotive manufacturer, behind the Volkswagen Group's 1.48 million and General Motors' 1.84 million vehicles. It also means that Geely has now overtaken all Japanese and Korean car brands operating in China, which is probably the world's most competitive car market with 27.5 million new cars sold last year.
More importantly, Geely's profits after tax surged 54 percent to 6.7 billion Yuan (USD 978 million). The company is on track to close the year with more than 1.58 million cars sold.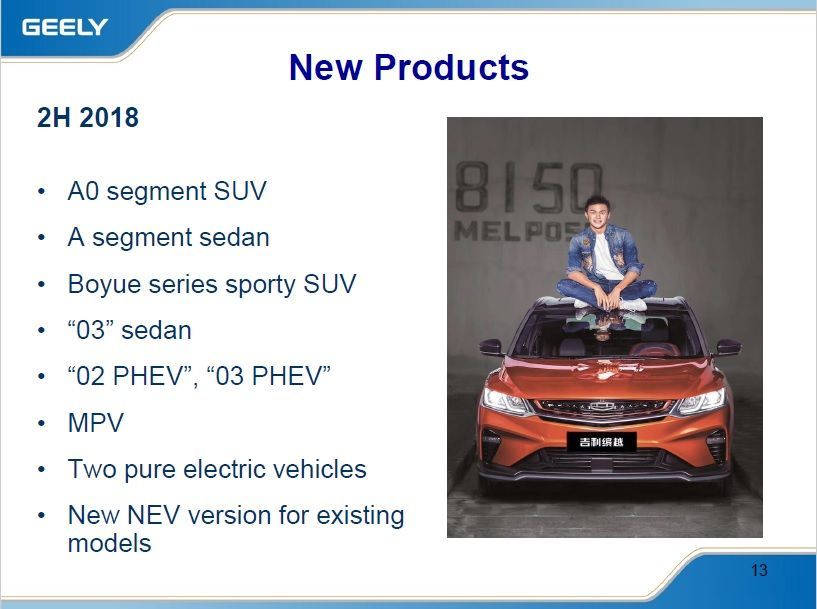 In the second half of 2018, Geely will further bolster its product line-up with at least 10 more new models, including some electric and plug-in hybrid models. Of relevance to consumers in Malaysia is an upcoming MPV (could replace our ageing Proton Exora) and a 'sporty SUV' derived from the Boyue, possibly a lower roofline iteration of the Boyue.
An upcoming A segment Sedan, which will ride on Geely's latest BMA platform co-developed with Volvo, could possibly form the basis for the next Proton Persona.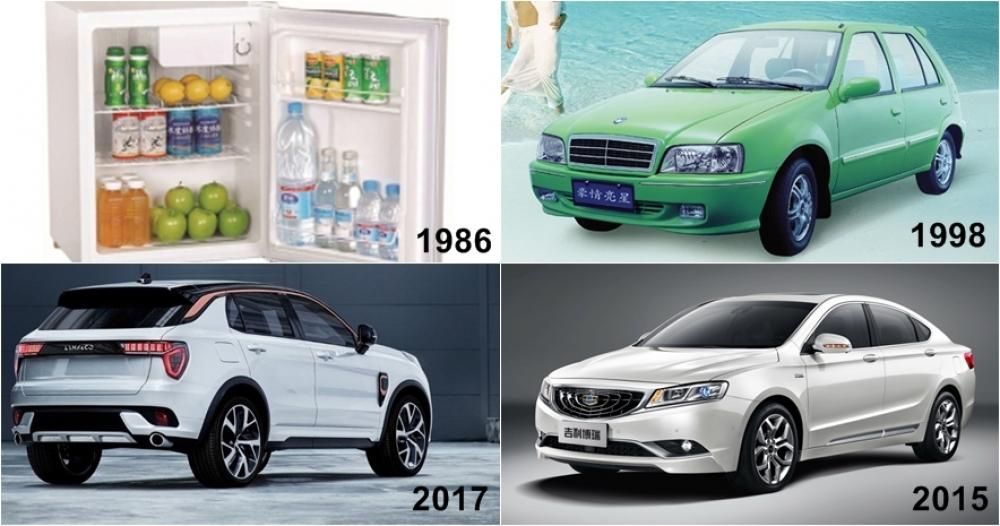 Geely's rise from the inner regions of China, a little known fridge-maker that started in 1986 in the Zhejiang province, away from the centres of influence and power of Beijing and Shanghai, have been nothing short of extraordinary.
The central government of China's initial plans was for its state-owned car companies, which have ties foreign car makers like Volkswagen and General Motors, to lead its domestic car industry. Small, private companies started by politically unconnected individuals like Geely's founder Li Shufu were never part of the plan. In fact, Chinese bureaucrats have actively discouraged private companies like Geely to make cars, and instead granted assistance and privileges to state-owned companies like Shanghai's SAIC, Beijing's BAIC and Changchun's FAW – all of which have been overtaken by Geely in the span of less than 20 years, despite receiving very little government assistance.
Today, Geely is publically listed in Hong Kong and owns Sweden's Volvo, UK's iconic black London Taxi and Lotus Cars, and more recently our own Proton. It also owns nearly 10 percent of Germany's Daimler, making Geely the single biggest shareholder.
Read also: From Fridge-maker To Car-maker In Just 12 Years, What's Pushing Geely?
---
---
---
---
Comments