Glorious Lightweight Mazda MX-5 Concepts Debut at SEMA
Auto News History has shown us that somehow removing the creature comforts – such as the roof and windscreen – from a roadster only seems to make it better. And that is exactly what Mazda North America has done for the SEMA Show in Las Vegas with two design concepts, the MX-5 Spyder and MX-5 Speedster.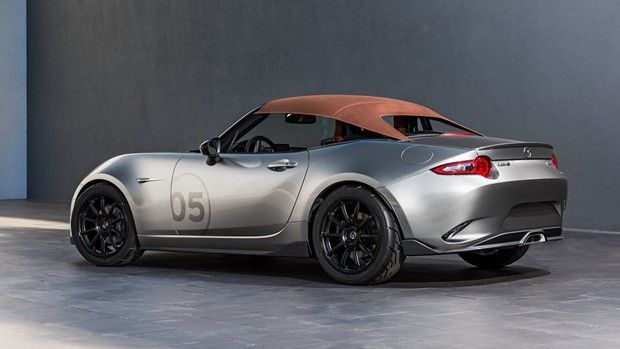 For the MX-5 Spyder, Mazda took away its brilliant and easy-to-use soft top, and fitted on a token 'bikini top' cover. Its Mercury Silver exterior is complemented by a carbon-fibre aero kit, custom black front grille with lights integrated into it, seated on 17-inch Yokohama ADVAN Racing RS II wheels with adjustable coil overs, and upholstered in a Spinneybeck PRIMA natural full-grain leather interior. All things considered the MX-5 Spyder, with the MX-5's 158hp/200Nm 2-litre 4-cylinder SKYACTIV engine on board, tips the scales in at 1,043kg.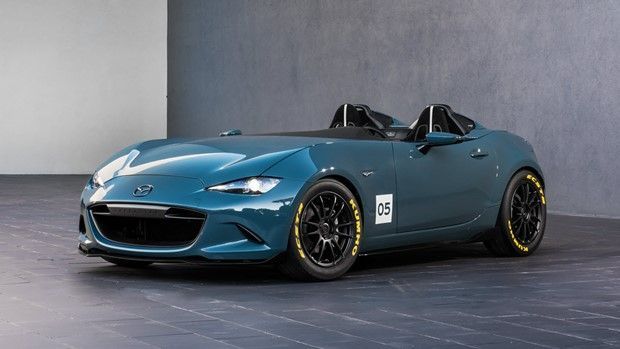 As for the Speedster, Mazda didn't bother with all that nonsense of creature comforts and removed the windscreen all together, only leaving a small air deflector. In place of where the folding soft top would be, the Speedster sports beautiful double fairings. Since they were paring back the luxuries, Mazda also sought to pare back the weight as well with the fitment of carbon-fibre doors and seats, along with the fitment of a custom 16-inch RAYS 57 Extreme Gram Lights rims. The Speedster also sits 30mm closer to the ground than the production MX-5 thanks to the use of K&W adjustable coil over suspension. Though using the same 2-litre engine as the Spyder, with such weight paring measures enacted, the Speedster comes in at an impressive 943kg, a whole 100kg lighter than the already light Spyder.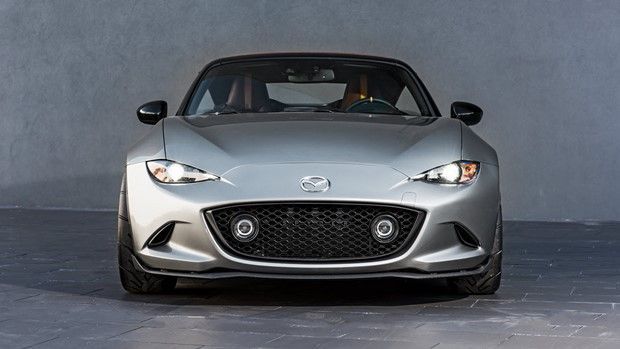 This isn't the first time Mazda has presented such alluring concepts. Mazda made a similar styled Spyder concept for the 2011 SEMA Show, and presented the windscreen-less MX-5 Superlight Concept at the 2009 Frankfurt Motor Show. Wind the clock back further to 1991 and Mazda was already chopping the top off their first-generation MX-5 to create the ultimate bedroom poster iteration of their iconic roadster.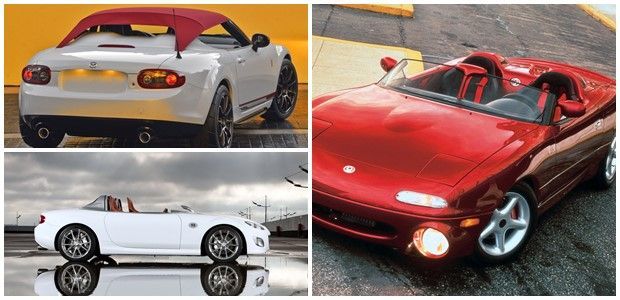 Sadly 24 years on and none of these topless concepts have remained as flights of fancy, and it would look like it would remain that way. Then again, SEMA is there to show us what can be done. So for those who are intrepid enough, and loaded with the dosh, there's your inspiration.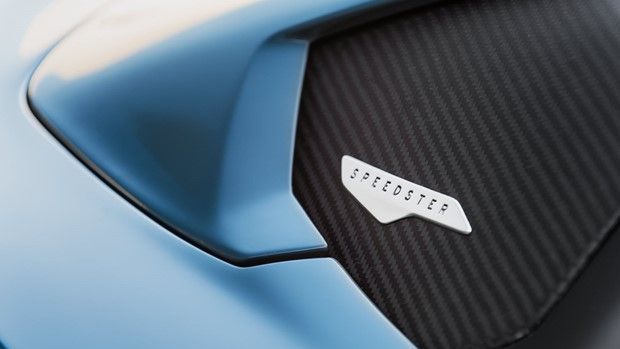 ---
---
---
Comments