Health DG Noor Hisham: "Where Are You Going This Weekend?!!?"
Auto News As Malaysia inches closer to the nationwide 'full lockdown' running for 2 weeks starting June 1st to curb the spread of the COVID-19, many of its citizens are in seeming disregard for the perilous consequences their actions may have.
---
To some, apparently "stay home" has a very loose definition, as observed by the long traffic jams approaching highway exits this weekend.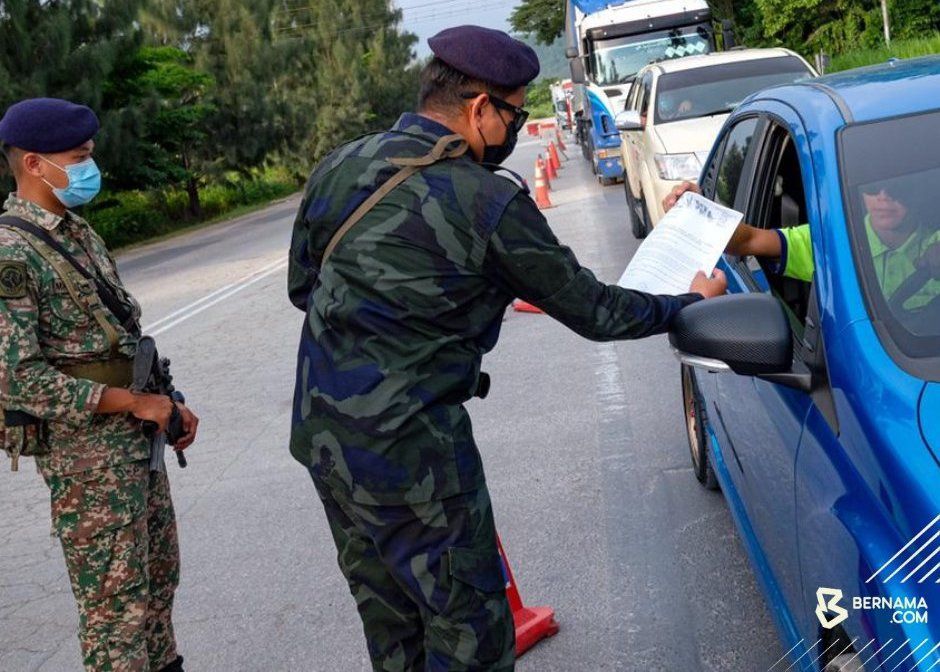 Massive crawls were observed leading up to the Sungai Besi toll plaza (Southbound) as well as the Karak Highway exiting Kuala Lumpur with motorists trying their luck at an interstate exodus.
This not only raised the eyebrows of home-bound Malaysians doing their part to break the infectivity chain, but came to the attention of Health Director-General Tan Sri Dr Noor Hisham Abdullah. In a Facebook post, he expressed dismay and confusion at the spectacle, asking:
"Ke manakah arah tujuan anda pada hujung minggu ini?"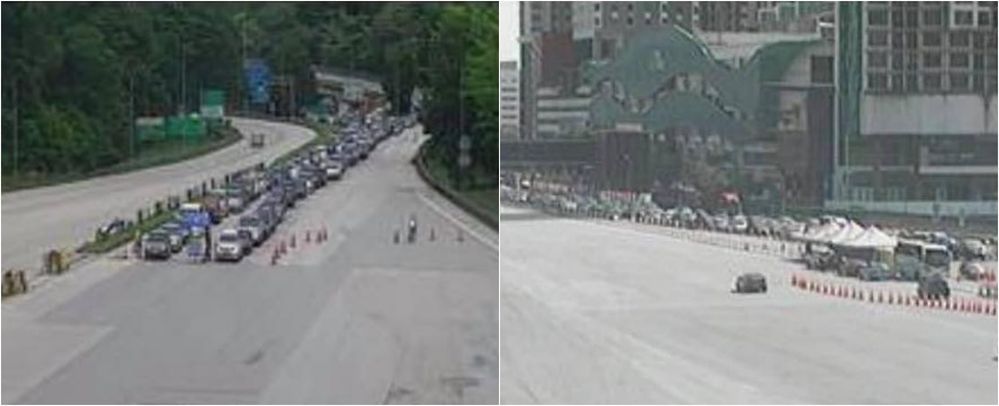 A couple of accompanying screenshots were included together with a multi-paragraph caption highlighting the importance of staying home to control the increasingly aggressive spread of the virus as well as repeating the plight of our overburdened healthcare infrastructure and exhausted frontliners.
In both photos, the swarm of vehicles near entrances to those highways were met by police roadblocks but it is unclear how many were permitted through or were forced to turn around or were fined (or both).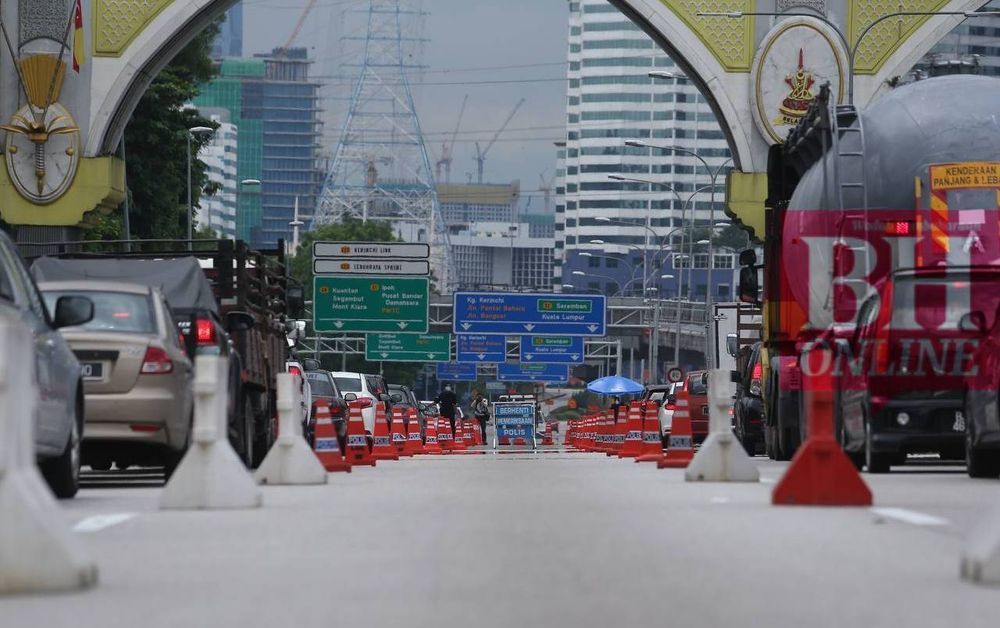 At the Gombak toll plaza, however, OCPD Asst Comm Arifai Tarawe told The Star, that the majority of those that went through the roadblock had valid reasons to travel inter-state.
Dr Noor Hisham's post was swiftly shared across the platform with users chastising the stubborn actions of any irresponsible individuals attempting to flee across state borders without good reason before the lockdown took effect, urging the authorities to take stern action.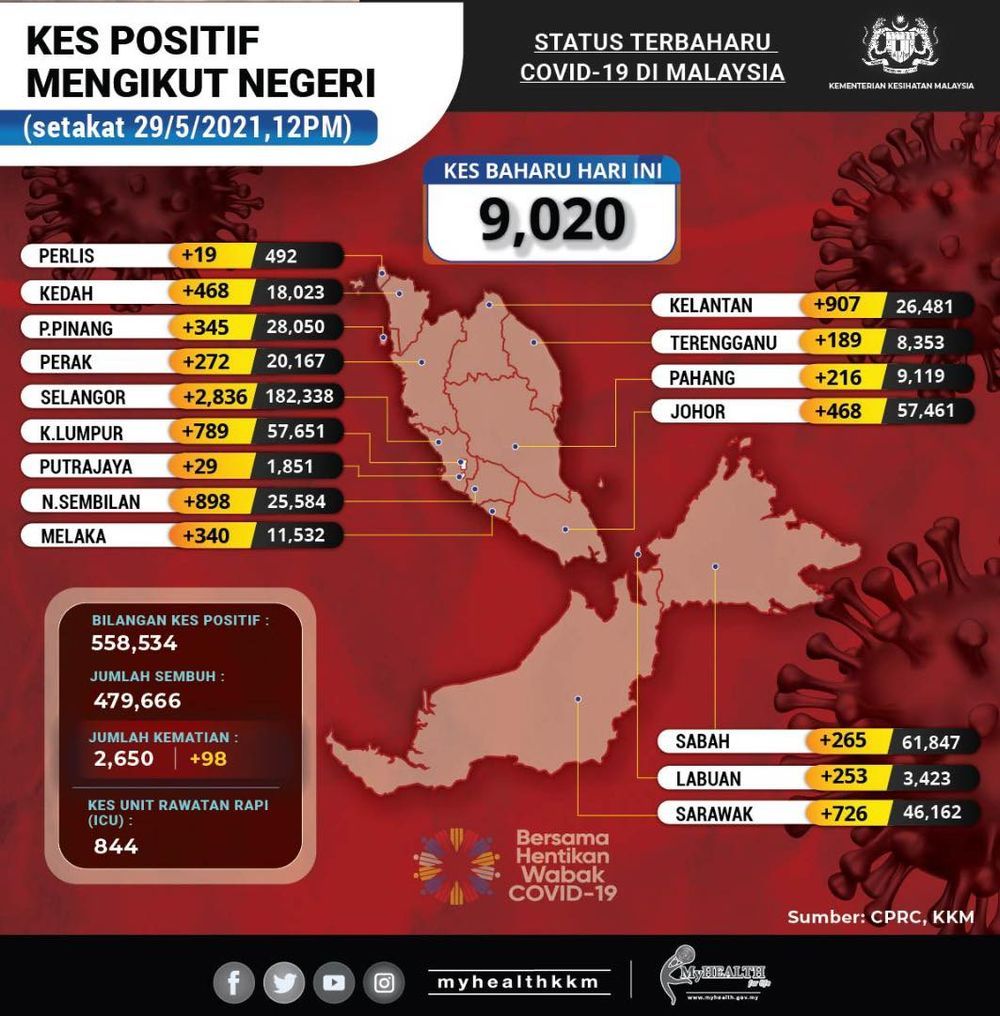 Prior to this, the government had implemented a nationwide Movement Control Order (MCO) that was underway between May 12th to June 7th. These measures seemingly had little impact on the rising number of new infections, leading Prime Minister Tan Sri Muhyiddin Yassin to announce a nationwide lockdown between June 1st to the 14th.
After this 'Phase 1' period of 2 weeks, the situation will be assessed. During this time, however, all economic and social sectors are not allowed to operate unless expressly permitted by the Health Ministry or MITI, but must fall within the pre-determined list of essential services.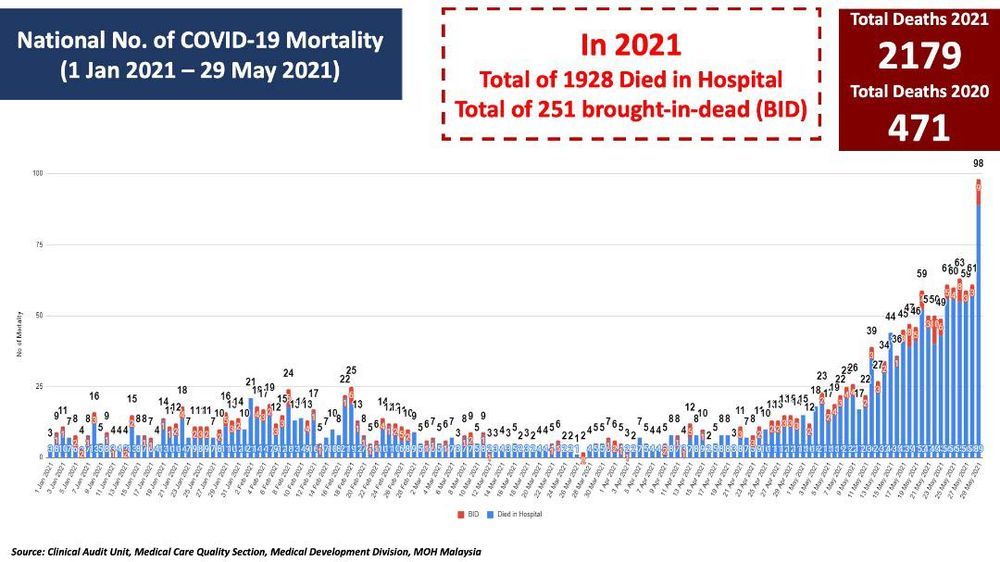 As of Saturday, 29th May 2021, Malaysia recorded its highest number yet of new daily infections at 9,020 cases with Selangor alone accounting for close to 3,000 cases, bringing the concurrent total to 76,218. The number of new recorded deaths related to the virus also spiked to a record high of 98.
---
---
---
---
Comments