Home Grand Prix: The Ultimate Guide To Setting Up Your Racing Sim
Insights With our cars, no matter how many new parts and how much toil we've poured into them, now relegated to the grocery run each week under lockdown, that itch to get behind the wheel only grows more unbearable. The monotony of being stuck at traffic lights and slowly bopping over speed bumps only seems to make it worse.
---
Unsurprisingly, an effective balm many have found for this affliction is sim racing, which just stands for Simulation Racing. It attempts to make the racing in video games as comparable to the real thing as possible, regardless of how authentic or arcade-like the actual video game is graphically or in terms of physics.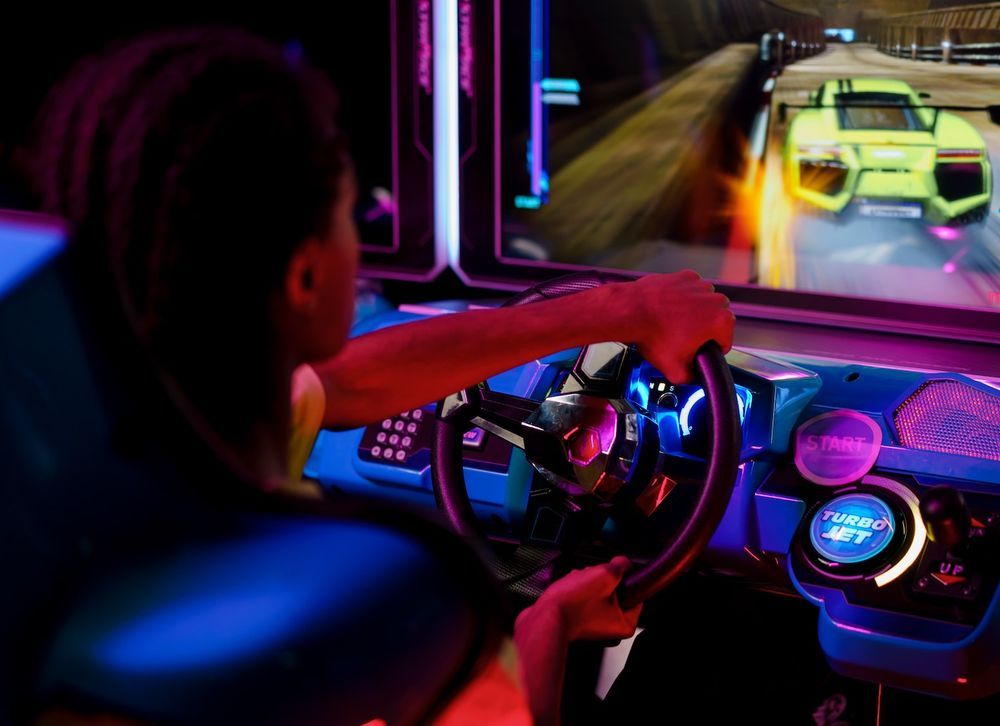 In fact, if you've ever spent any time in a coin/token-operated arcade, you might remember games like Outrun, Daytona USA, or Ridge Racer. This is exactly the same concept, except you own the whole rig and it's in your home.....and you have unlimited tokens.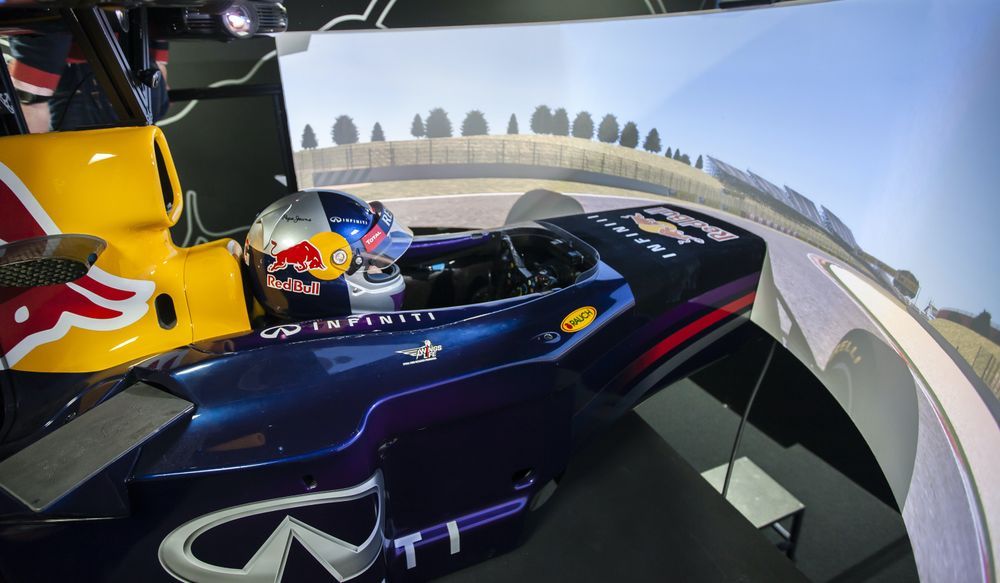 Permanent Upgrade
The difference is all about control as well as how nuanced and true-to-life the experience of driving a not-real car can be. Starting at the very bottom we have the disease-ridden dumpster fire of touch-operated (or tilt-operated) mobile racing games - the kind you play on your phone.
Up a few atmospheres and you have the game consoles and PC space where you're either using a controller with a decent thumbstick or tapping every tiny steering adjustment or throttle blip by spamming your keyboard. Both are legitimate avenues to get your feet wet, but are pretty removed from how driving actually works.
For that, we'll need an actual steering wheel and some pedals, maybe even a gear shifter. This is where console/PC gaming evolves into sim racing. Where very little of controller-style racing can translate into the real world, sim racing can actually hone and improve your driving skills. Not only do race drivers use it to keep sharp in-between seasons, but prominent sim racing competitors have even landed a real drive with professional teams.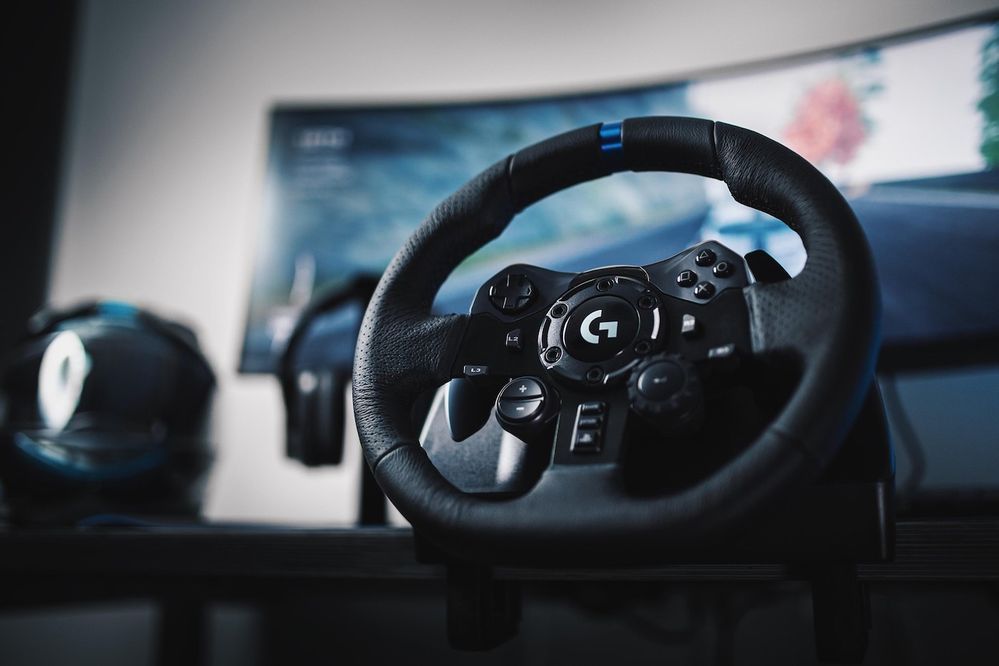 Racing Sim - Wheel And Pedals
These are typically sold as a set, especially at the beginner to intermediate level, and are the bread and butter of the sim racing experience.
There are 3 main types of sim racing wheels, defined by their internal mechanisms: gear-drive, belt-drive, direct-drive. All employ electric motors to deliver resistance. Gear-driven type wheels, which we'll be covering almost exclusively here, are the most cost-effective option thanks to a less powerful actuator.
Belt-driven and direct-drive type wheels occupy the higher end and, especially for the latter, can command a pretty steep price for their responsiveness, smoothness, accuracy, and overall realism. However, that doesn't mean you can't hone your skills and be competitive with lesser hardware. For most people, a gear-driven wheel can provide ample amounts of enjoyment and performance.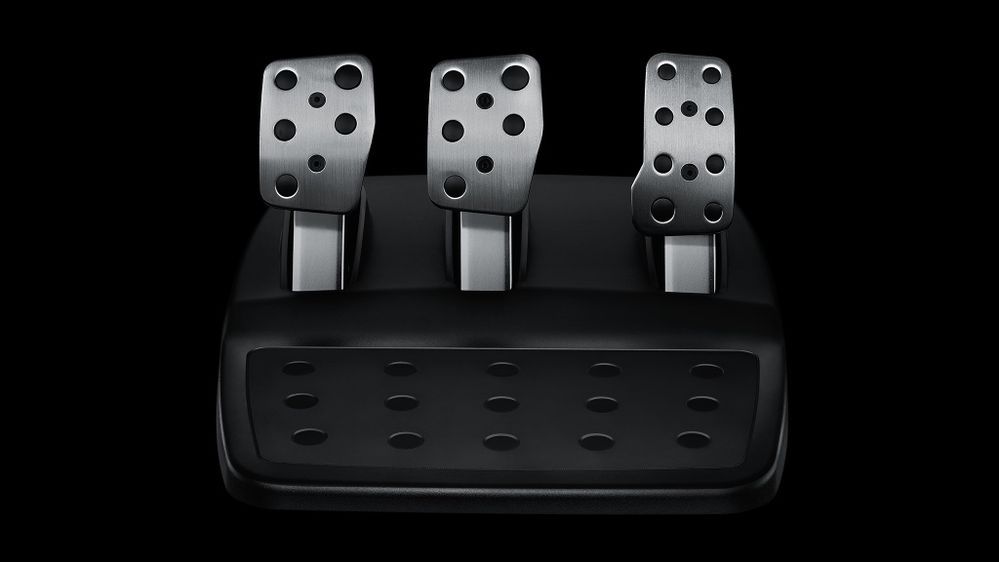 For a long time there have been 2 companies trading blows for mass-market dominance, and the competition has resulted in a very refined pair of sim racing wheels that's perfect for the beginner: Logitech and Thrustmaster.
Currently, the G29 or G920 from Logitech and the T300 from Thrustmaster are the only two models that should be on everyone's shortlist, with prices hovering online for around RM1,500 to RM2,000 for the wheel and floor box-type 3-pedal combo and around RM250 for the H-pattern gear shifter add-on, if you want that manual sensation. There are probably cheaper alternatives when starting out, but at least with these you know they won't suck and have proven to offer plenty of headroom before your ability overtakes its capability.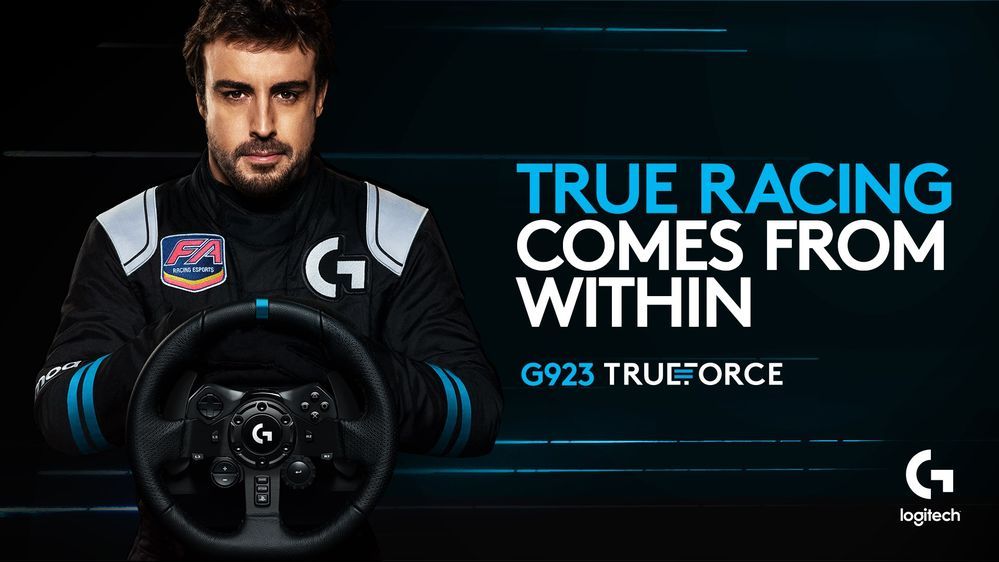 Racing Sim - Cockpit
Here's where things can get really complicated as well as pricey. Apart from the cash outlay, you'll need enough space so make sure that aspect is covered as well. Though many sim racing wheelsets do come with clamps to secure them to a table or desk, mounting them there both looks strange and can feel awkward to use.
To counter this, there are pre-made solutions to suit a variety of price points. Some are collapsible to ensure better storage but aren't as comfortable or heavy-duty while others use fixed seats and a thick metal frame for total rigidity.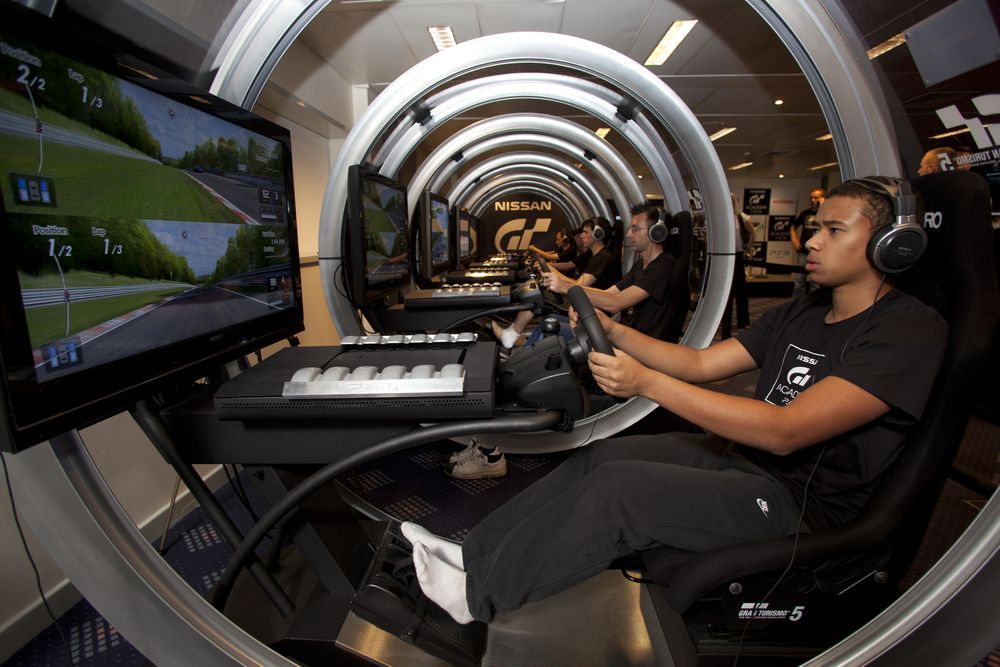 No matter which you choose, however, the aim here is to get you seated low with the wheel and pedals placed optimally and securely for driving. The DIYers here can also try to construct such a 'rig' themselves with basic materials (such as wood or even pipes) and some free time as there are plenty of guides and community-shared schematics available.
So yeah. This stuff is legit.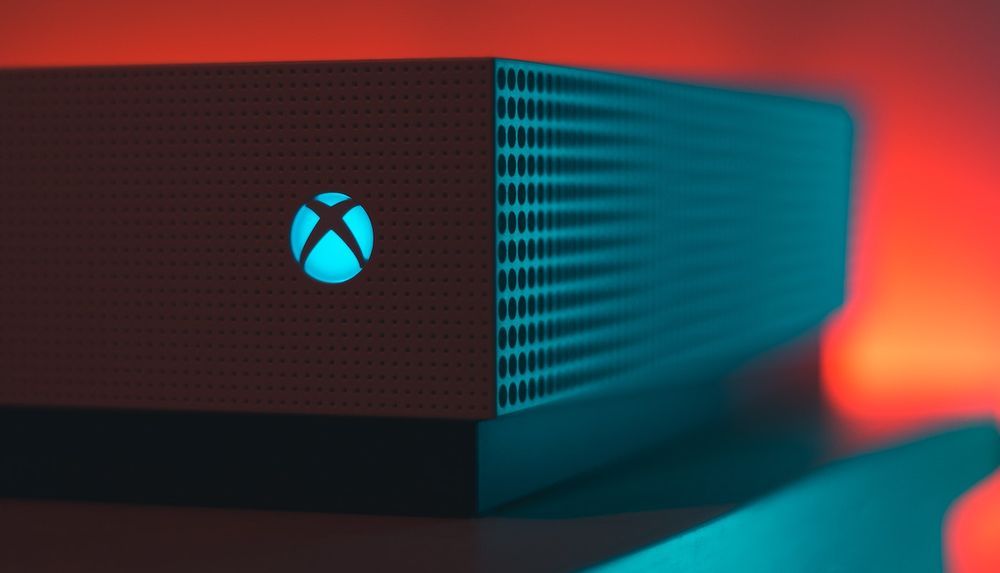 Racing Sim - The System
If you already have a recent console such as the PlayStation 4 or Xbox One, you're already halfway home to completing your sim racing setup. That said, for the best experience, you might want to invest in the newer PlayStation 5 or Xbox Series X to take advantage of the extra processing and graphical horsepower they provide.
Ideally, however, you should be looking at a powerful desktop computer for the most immersive experience. Apart from being upgradable over time, they will work most cohesively with the other products you have invested in.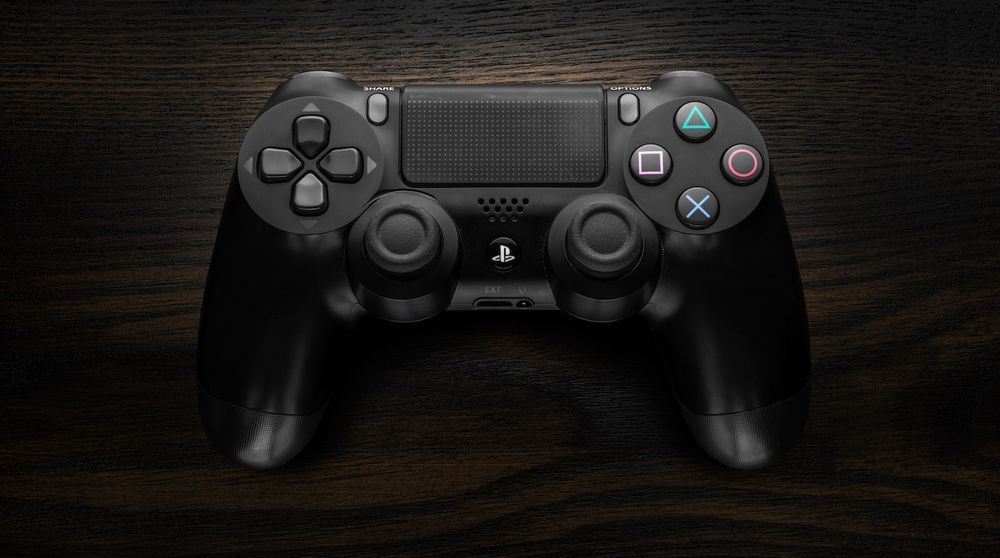 The newest PCs have CPU clock speeds, core counts, and multi-purpose utility that puts even the newest consoles to shame. Plus you'll be opening yourself up to features found nowhere else such as support for multiple monitors and high in-game frame rates for high refresh rate monitors. In addition to a higher degree of graphical fidelity, there is also more compatibility with realistic ray-traced graphics as developers build them into their games.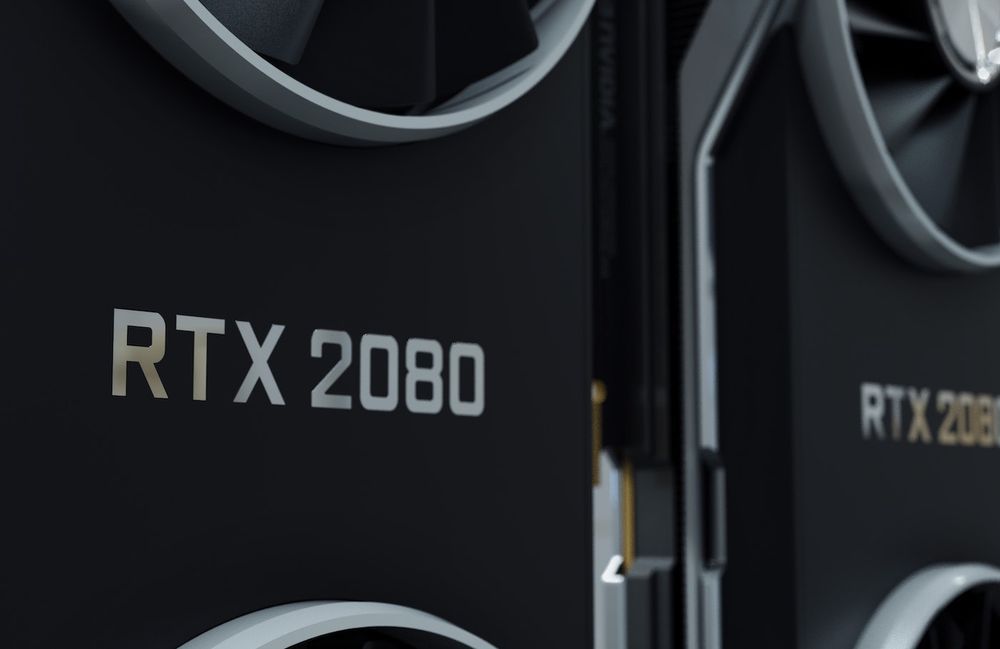 Building your computer to spec can be a rewarding experience while potentially saving you some money compared to buying one pre-made. Be warned, though, as the price of standalone higher-end GPUs and processors has skyrocketed in the past year thanks to surging demand and a global semiconductor shortage.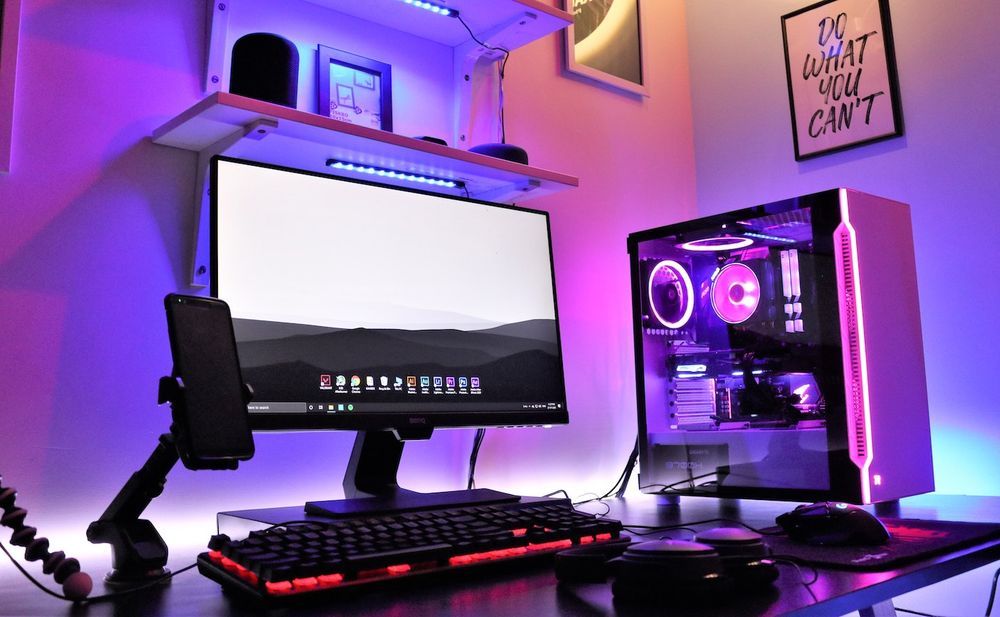 Your choice of platform will also dictate which wheel and pedal you'll choose as, for the most part, those made to support the PS4/PS5 will not be usable on the Xbox One/Series, and vice versa. That said, most do have universal support for PCs.
You'll need to play around with placement of a large monitor (or many smaller ones) or TV to get the right viewing experience relative to your 'cockpit', computing hardware, and living space. There are plenty of options here but getting to a decent starting point shouldn't be too difficult. Maybe even a VR headset and a good pair of headphones if you can keep the nausea and claustrophobia at bay.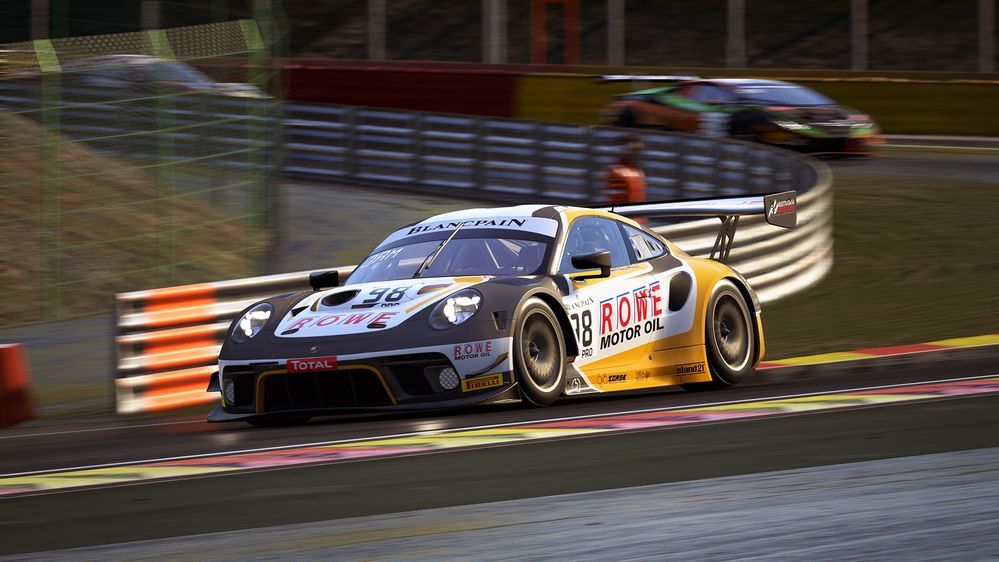 Racing Sim - The Games
Another advantage of the PC platform is the plethora of sim racing titles on offer, many of which can be purchased digitally for much less than their retail price during a sale. Not only do the newest features and updates tend to arrive here first, but you can even play much older titles if that catches your fancy.
With the 2 consoles, you'll naturally still get the majority of current racing sim titles. However, note that Sony-exclusive titles such as Gran Turismo Sport and the upcoming Gran Turismo 7 will be confined to the Playstation, in case that's a deal-breaker.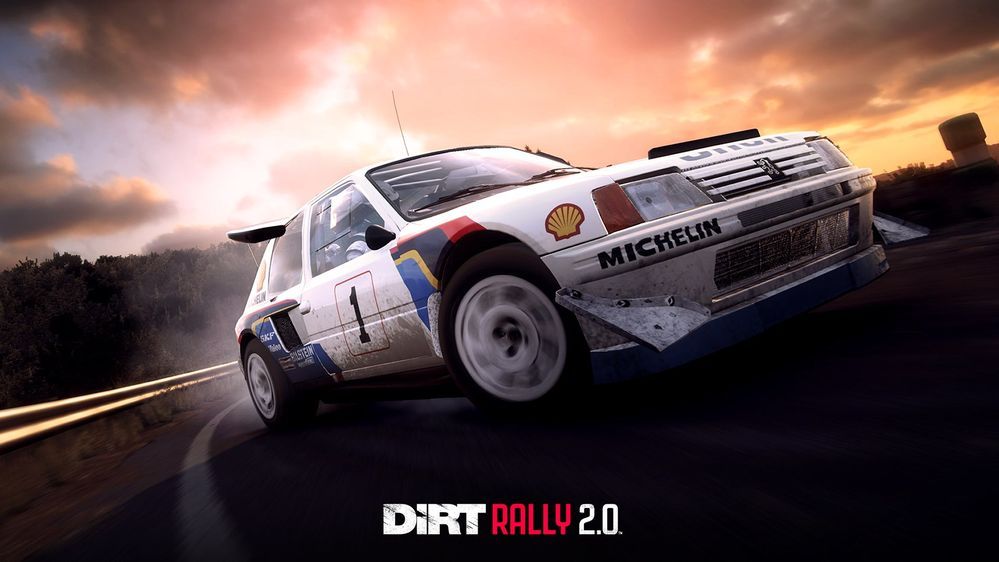 As both Xbox and Windows are Microsoft-owned platforms however, racing games such as Forza Motorsport and the Forza Horizon series are offered on both, requiring no additional purchase in between platforms. This means that if you're accustomed to playing those racing titles on Xbox, you can download and play the PC version at no extra charge.
While platform-exclusive racing games are great, these games below are considered to be the industry standard in simulation racing:
Assetto Corsa Competizione - Windows PC, Xbox, Playstation
Project CARS 2 - Windows PC, Xbox, Playstation
iRacing (subscription required) - Windows PC, Xbox, Playstation
DiRT Rally 2.0 - Windows PC, Xbox, Playstation
Honourable Mentions:
Grid (2019) - Windows PC, Xbox, Playstation
Dirt 5 - Windows PC, Xbox, Playstation
Wreckfest - Windows PC, Xbox, Playstation
F1 2020 - Windows PC, Xbox, Playstation
And there you have it, the guide to setting up your own racing sim at home and tackling the Nordschleife.
---
---
---
---
Comments