Honda Civic Hatchback 2022 Tampil Dengan Kit Badan Dan Aksesori Mugen
Auto News Kurang berminat dengan reka bentuk 2022 Honda Civic Hatchback? Bagaimana pula kalau ditambah dengan kit badan Mugen? On tak on?
---
Honda Civic versi Hatchback 2022

Meskipun perincian lanjut belum terdedah, namun beberapa keping gambarnya sudah didedahkan oleh Mugen berkenaan dengan reka bentuk kit badan yang mereka hasilkan untuk Honda Civic Hatchback 2022 generasi ke 11 ini. Segala perincian mengenai kit badan ini akan diumumkan pada 3 September 2021, iaitu pada hari Civic Hatchback 2022 ini mula dijual di Jepun.
Memandangkan pasaran Jepun hanya menawarkan Honda Civic 2022 versi hatchback, Mugen hanya mendedahkan kit badan untuk versi hatchback sahaja. Kalau anda nak tengok kit badan untuk versi sedan, Modulo ada hasilkan kit badan untuk Civic Sedan.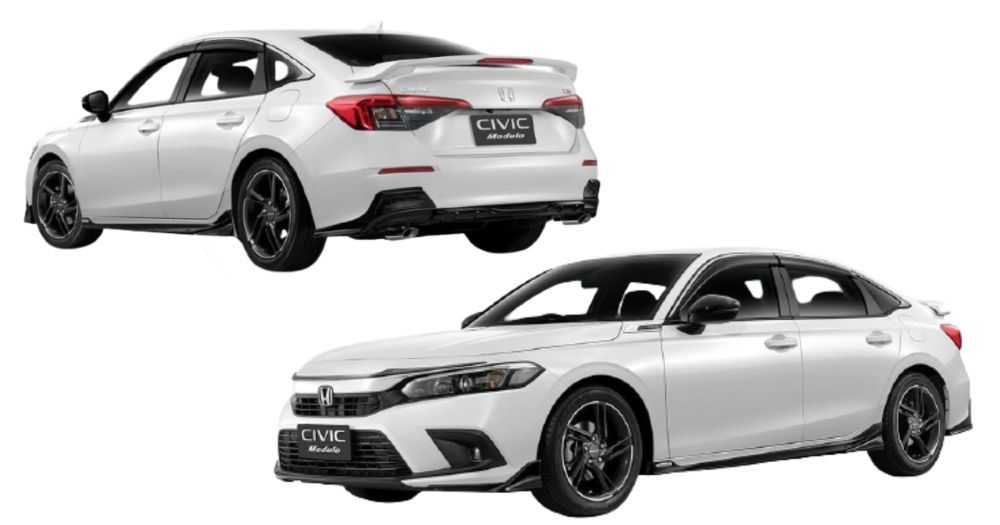 *Kit badan Modulo Honda Civic 2022
Jadi apa yang baru? Berdasarkan gambar yang didedahkan, berikut merupakan penambahan aksesori kit badan yang ditawarkan oleh Mugen.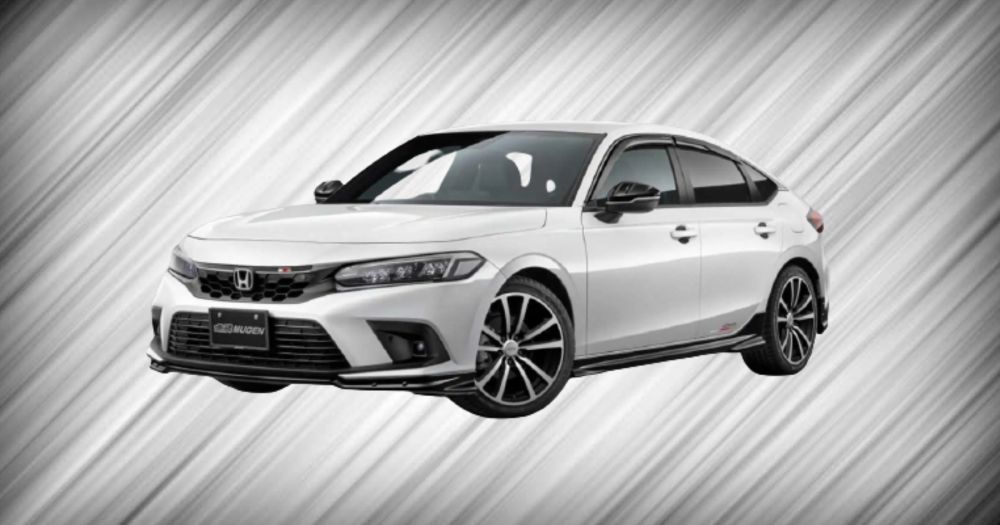 Hadapan
Spoiler bawah atau bibir pada bampar hadapan
Gentian karbon pada gril hadapan berserta logo Mugen
Sisi
Skirt sisi
Penutup cermin sisi bersirip
Visor tingkap
Pelindung pemegang pintu
Rim aloi forged dwi-tona 18 inci
Belakang
Rear splitter
Diffuser
Spoiler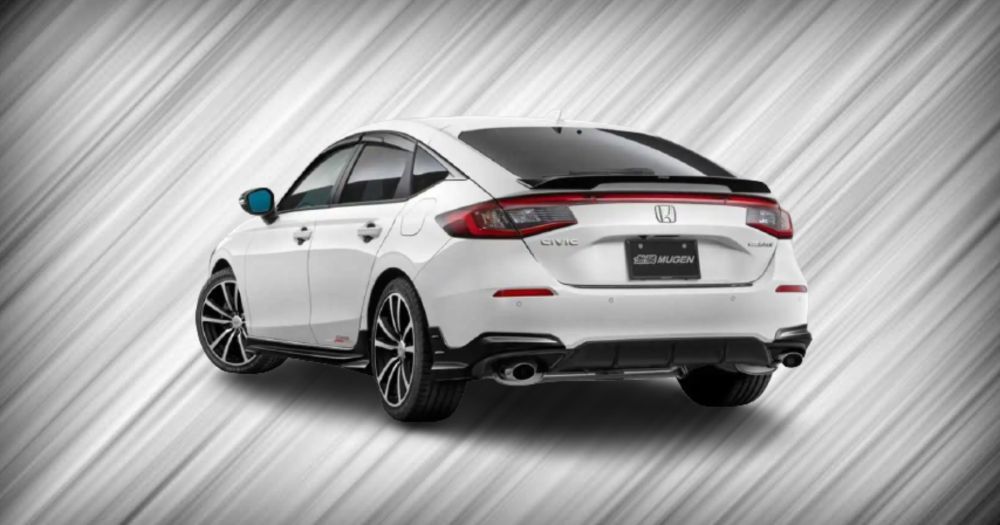 Segala penambahan kit badan Mugen pada Honda Civic Hatchback 2022 ini datang dengan kemasan berwarna hitam. Ia juga menampilkan rekaan minimal dan tidak terlalu menonjol memandangkan reka bentuk Civic generasi ke 11 ini lebih santai berbanding Civic generasi ke 10 yang jauh lebih garang dan agresif.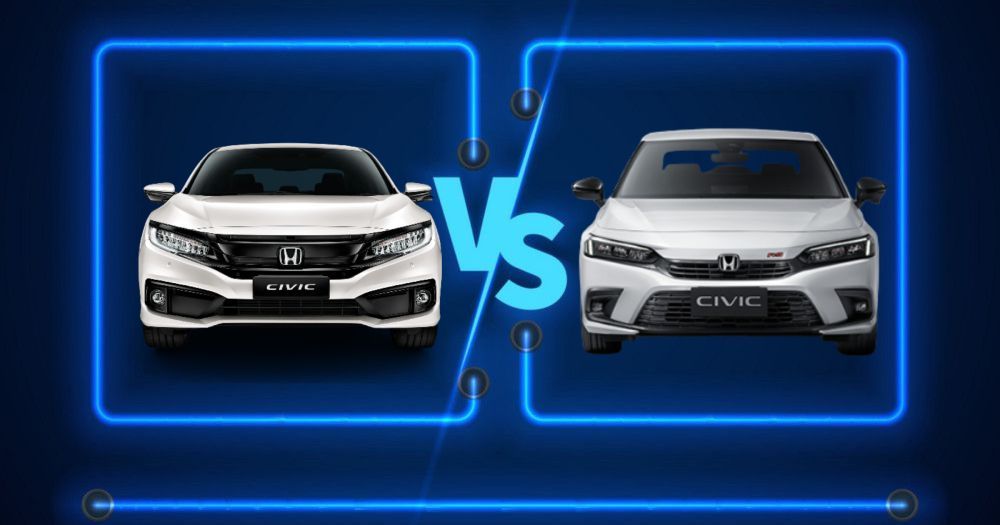 Selain itu, ia turut menampilkan rim aloi forged bersaiz 18 inci dengan kemasan dwi-tona yang menambah rupa sporty pada model ini. Lihat sendiri perbezaan rim kilang dengan rim keluaran Mugen. Mana yang lebih menarik?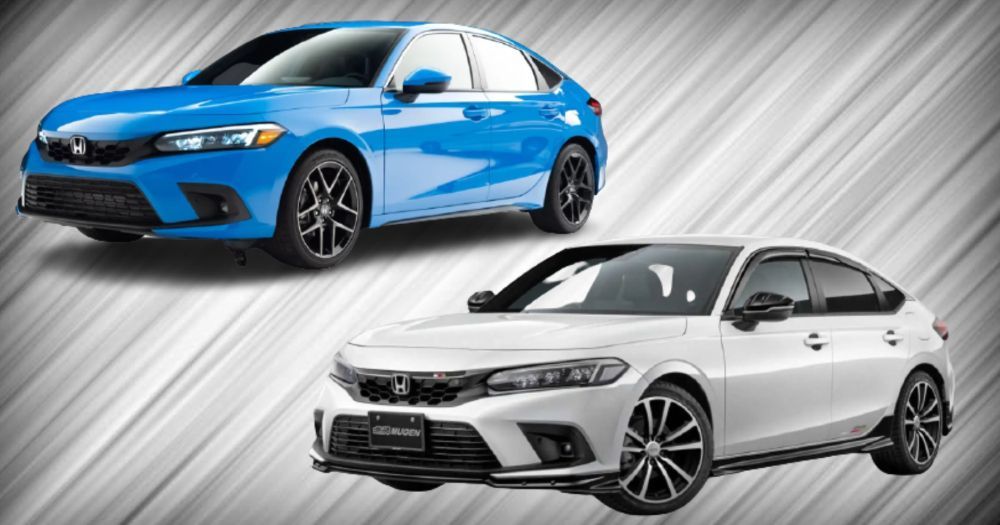 Bahagian belakangnya menampilkan sedikit kelainan berbanding model asal di mana Mugen menawarkan sistem ekzos sporty yang mendedahkan mucung ekzos sebenar berbanding tip krom palsu berbentuk trapezoid pada diffuser asal. Rekaan tip pada diffuser asal lebih bersifat leper dan memanjang.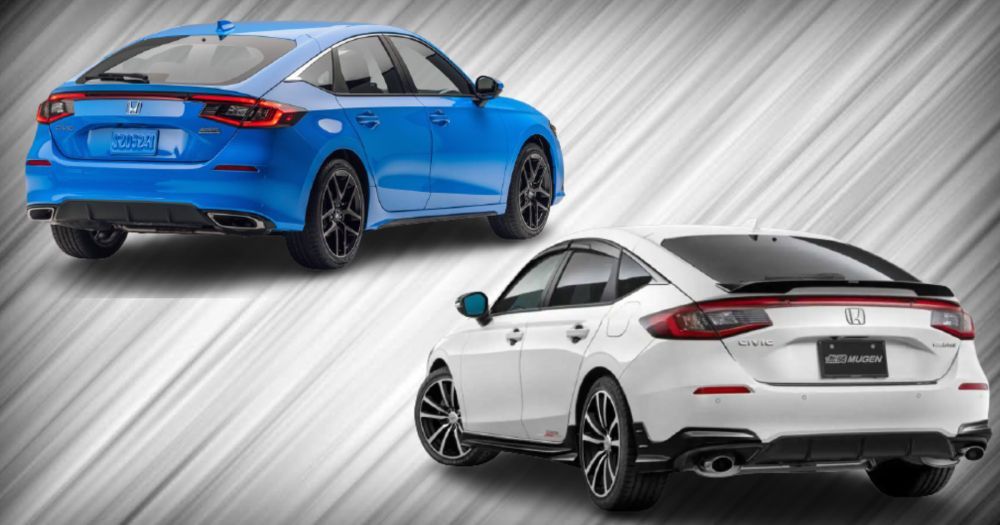 Selain itu, Mugen turut menawarkan karpet kaki istimewa untuk Civic Hatchback 2022 generasi ke 11 ini. Jika kita merujuk pada Honda HR-V sebelum ini, Mugen turut menawarkan penambahbaikan pada bahagian interior. Jadi tidak mustahil untuk mereka hasilkan aksesori dalaman lain untuk Civic Hatchback 2022 ini.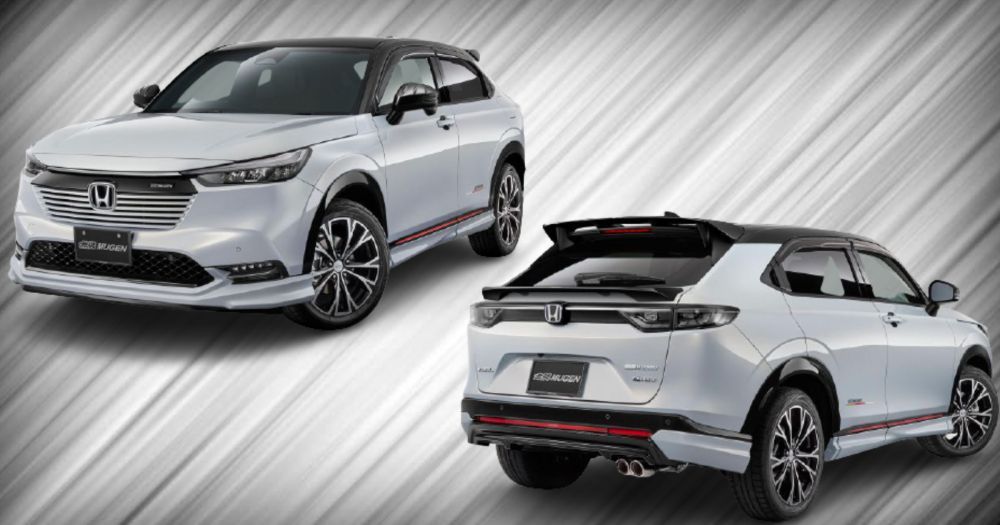 Seperti yang kita tahu, reka bentuk kereta ini tidaklah segarang generasi sebelumnya. Namun dengan penambahan kit badan Mugen yang serba hitam dan bersifat minimal, adakah ianya kelihatan lebih menarik berbanding reka bentuk asal Honda Civic Hatchback 2022 ini?



For more latest car news, reviews, car buying guides and videos visit us at Carlist.my Auto News.
Check out all the best new & used car deals in Malaysia at Carlist.my.
Sell your car fast with the best offer? Visit us at CarlistBid.my.
Get the latest new car promotions at New Car website now.
---
---
---
---
Comments