Honda Malaysia Forecasts Negative Growth For 2016
Auto News Honda Malaysia expects Malaysia's new car sales to contract by 4 to 5 percent in 2016, citing economic pressures affecting Malaysia - falling crude oil prices and depreciation of the Malaysian Ringgit are the two main reasons.
The leading non-national brand in country is forecasting 2016's total industry volume to drop from last year's 666,674 units to between 630,000 and 640,000 units.
In response, Honda Malaysia is also forecasting a slight drop in its sales this year, from 94,902 units registered in 2015 to just 90,000 units for 2016.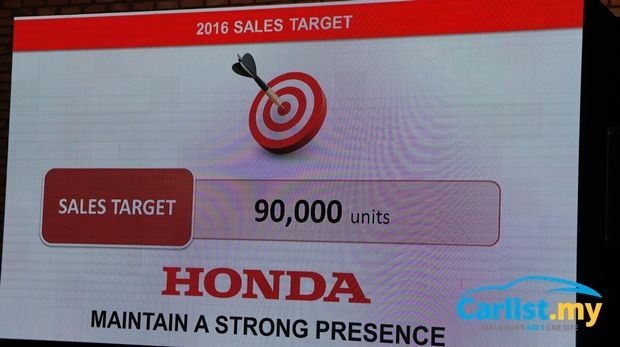 While 2015 was challenging, it was also a record breaking year for Honda Malaysia, registering its highest annual sales ever – 94,902 units, the highest in the company's 16-year history, overtaking Toyota's 93,760 units. The 10,741 units registered in December 2015 was also the highest monthly sales recorded by the company.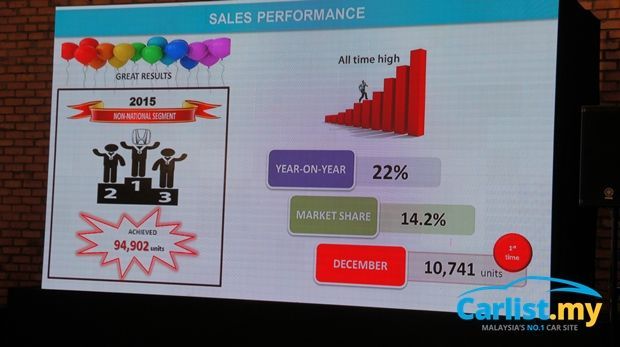 "2015 was a challenging year for the Malaysian Automotive Industry as we experienced economic slowdown due to the weakening of Malaysian Ringgit, Goods and Services Tax (GST) implementation and drop in oil price. The Total Industry Volume (TIV) in Malaysia was at 666,674 units which was almost flat from the previous year. Despite the tough and competitive market situation, Honda could still generate great results and 2015 became the most memorable year for Honda Malaysia," said Managing Director and Chief Executive Officer of Honda Malaysia Mr. Yoichiro Ueno at a media event yesterday.
"Moving forward in 2016, Honda has set the sales target at 90,000 units. This is despite a forecasted decrease in TIV of between 4% to 5% or a total 630,000 to 640,000 units for 2016 due to the economic pressures, fall in crude oil price and depreciation of the Malaysian Ringgit. Despite a drop in total TIV in the first two months of 2016, Honda would like to maintain this target to obtain a strong presence in Malaysia," he added.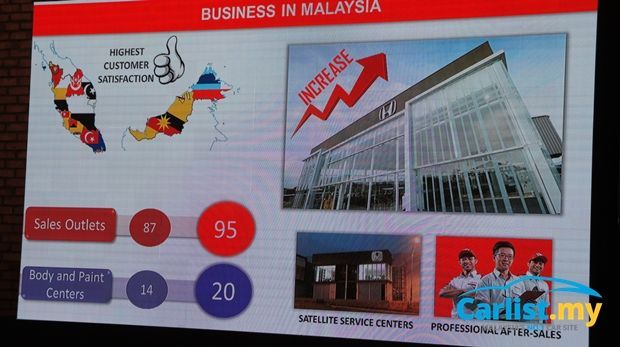 Ueno also elaborated on Honda Malaysia's plan to increase the coverage of its sales and after-sales network.
"Our focus is to continue to achieve highest customer satisfaction by enhancing the Honda brand and creating excellent customer experiences. We will increase our dealerships and Body and Paint (BP) Centres to reach and serve more customers across the nation. We are targeting to increase to 95 dealers and 20 BP Centres, up from the current 87 and 14 respectively. We will also introduce 2S Satellite dealers to reach out to customers in sub-urban areas. We aim to provide professional after-sales services to all our customers regardless of the areas they live," said Ueno.
As for East Malaysia region, Honda will continue to invest and expand their presence to further penetrate the market. "In November 2015, we successfully opened our Regional Office in Kota Kinabalu to enhance and support the operation in East Malaysia. We will be opening a technical training centre in order to provide intensive trainings to improve the skills of service technicians," he added.
---
---
---
Comments