Honda Malaysia Reclaims Sepang 1000km Title
Auto News The Honda Malaysia Racing Team (HMRT) took the chequered flag at the Sepang 1000km (S1k) Race last weekend as professional HMRT drivers Aaron Lim and Farriz Fauzy cruised to victory with their Honda City. HMRT was able to complete the 181-lap endurance race in 8 hours 42 minutes, and finished a full lap ahead of the second-place team.
The team's win is a return to form where HMRT won their first Sepang 1000km title in 2013 with a race-prepared Honda Jazz. That being said, the Proton R3 team came back stronger last year, taking the title win and second place, with HMRT finishing third and fourth behind the R3 team.
For this year's challenge, HMRT focused on making their race car faster as well as improving its suspension. As such the team managed to increase the City's power output from 128hp – it was producing in last year's car – to 140hp.
To ensure few pit stops over the course of the 1,000km endurance race, the team tuned the suspension for longer tyre sustenance, and to match the engine's increased power output.
"Apart from the technical strategy, the team also perfected their pit stop tactics," said HMRT team director, Akkbar Danial. "Frequencies of training for the crew were increased and all members were given theoretical and practical classes of how the machines works and the pit rules."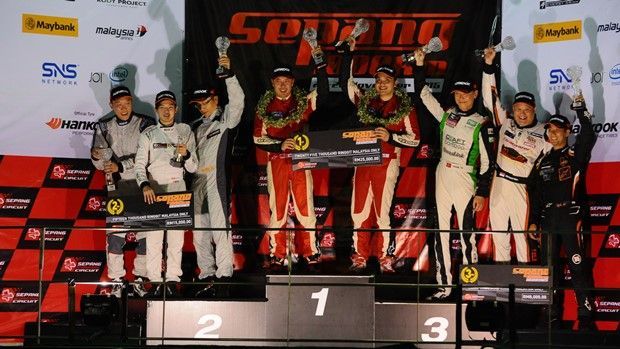 Akkbar also pointed out that of the team's 36 members, 20 of them were new to the team this year. Their participation in the team this year Honda Malaysia has effectively increased the number of Honda Malaysia associates with motorsports-related skills.
"Over the years, HMRT has proven to be an ideal platform to train and build up skills of Honda associates while honing their capabilities in the motorsports arena. Enhancing the skills of Honda associates has always been a core objective at HMRT." Added Akkbar.
---
---
---
---
Comments