Honda To Power Red Bull Racing F1 In 2019 and 2020
Auto News It's official! Formula One team Red Bull Racing, together with Honda Motor Co. Ltd have jointly announced that they have entered into a partnership whereby Honda will supply Red Bull Racing with power units.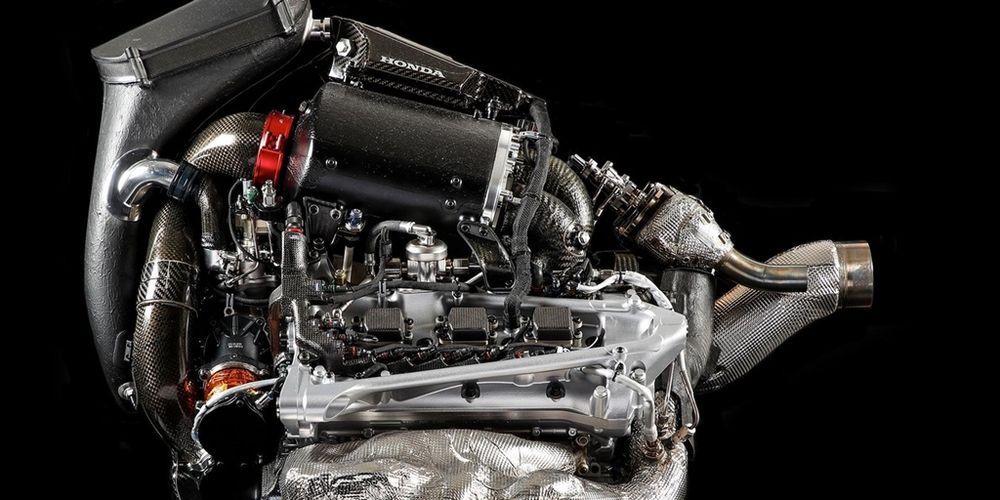 Honda, who already supply Red Bull Racing's junior team Scuderia Toro Rosso with their power units, will begin supply of the high technology power units for the 2019 and 2020 Formula 1 seasons which consists of:
1.6-litre V6 petrol engine
Single turbocharger with energy recovery system (MGU-H)
Kinetic energy recovery system (MGU-K)
Batteries or energy storage
Control unit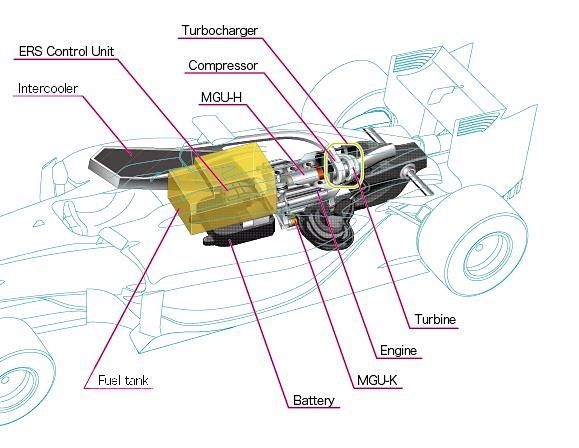 Image from Honda F1 Power Unit Guide
"Honda's alignment with both Red Bull Formula 1 teams provides enormous potential," Team Principal Christian Horner said. "Honda will have access to a wealth of data from both outfits, with Aston Martin Red Bull Racing leading the way, and the opportunities for faster, more effective and more competitive development are doubled."
The team will continue to race under the name of Aston Martin Red Bull Racing.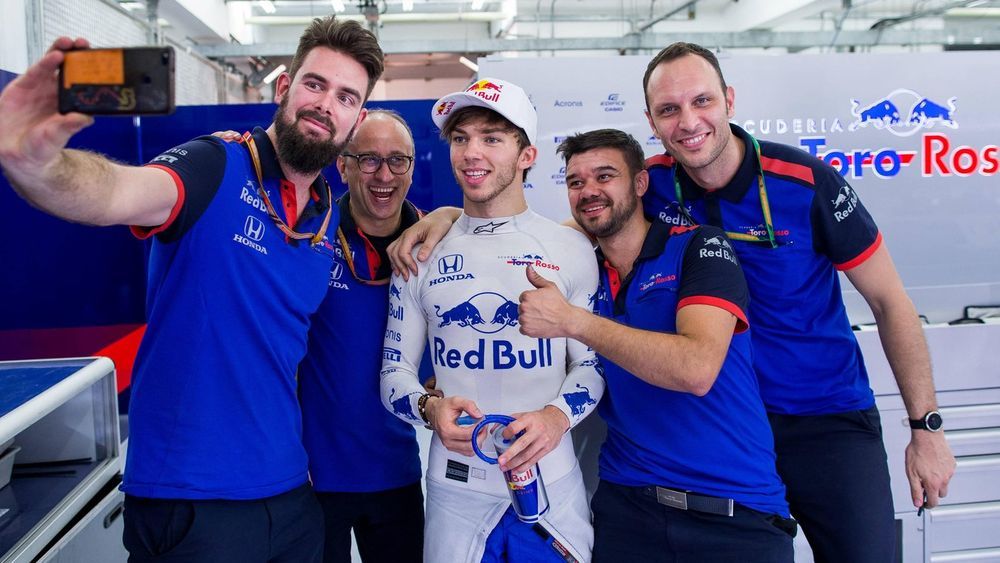 The collaboration between Honda and Toro Rosso has been positive so far this season – with Honda's best finish in the hybrid era of a fourth position in Bahrain and more recently a strong step forward in Canada.
Takahiro Hachigo, President & Representative Director of Honda Motor Co., Ltd. said: "Having established a good relationship with Scuderia Toro Rosso, we have decided to extend our Formula 1 involvement to the other team in the Red Bull family, Aston Martin Red Bull Racing, as from the 2019 season."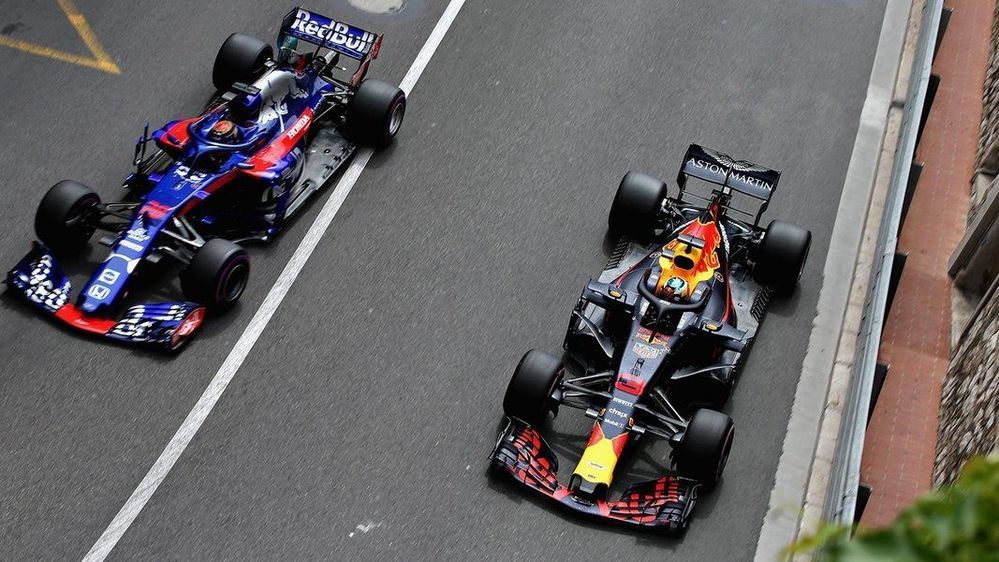 "Having two teams means we can access twice as much data as previously. We believe that working with both Toro Rosso and Red Bull Racing will allow us to get closer to our goal of winning races and championships, building two strong partnerships."
"Discussions proceeded very quickly, thanks to Red Bull's open and respectful attitude towards Honda, leading to a deal that is fair and equitable for all parties."
With this new partnership, the 2018 season brings to an end the team's 12-year relationship with current power unit supplier Renault.
Red Bull Racing first used Renault power in 2007 and during F1's V8 engine era the partnership yielded 47 grand prix victories and eight world championship titles (four Drivers' and four Constructors') between 2010 and 2013, and a further ten grand prix victories since then, with the victory at May's Monaco Grand Prix the most recent win for Renault and Red Bull Racing.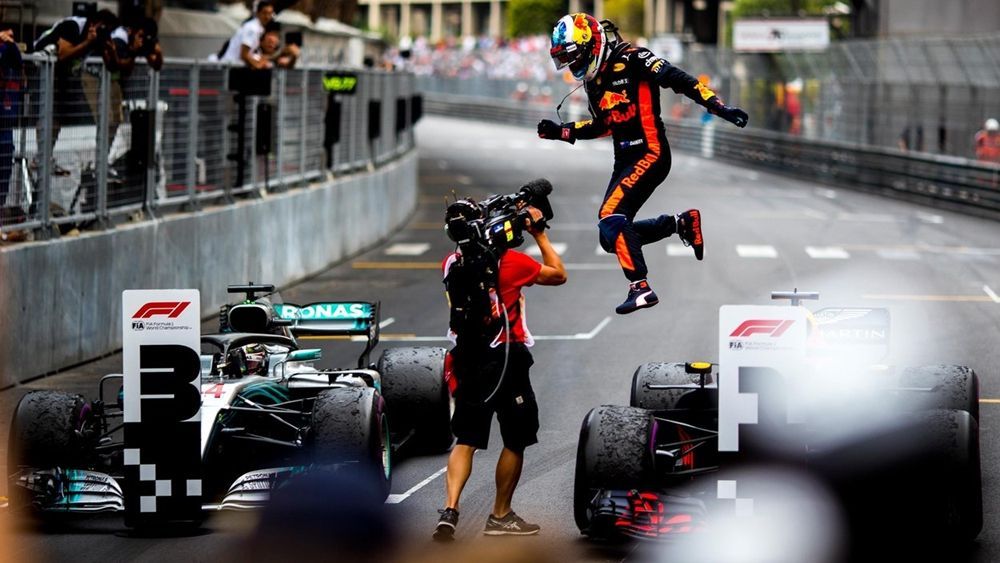 On a side note, we suspect the partnership does not enter into 2021 season due to FIA's new set of power unit regulations being drafted out beginning from 2021 season and beyond. The FIA plans to reduce cost through the removal of the innovative turbocharger-mounted MGU-H and an increase in standardized components, whilst improving the acoustics of the exhaust note by increasing the engine revolution limit from 15,000 rpm to 18,000 rpm.
---
---
---
---
Comments