How Would You Improve Driving Standards In Malaysia? Bring Back Kejara?
Insights It's a pair of simple questions that we pose to you today: what do you think makes Malaysians such bad drivers (a good majority, at least), and how would you improve it?
Why do we ask this? Well, the Malaysian Institute of Road Safety Research (MIROS) seems to think that the end of the Kejara demerit points system is to be blamed for our poor driving, and might want it back.
*Read: 7 Dastardly Driving Habits Of The Average Malaysian Driver
The news comes after its chairman, Tan Sri Lee Lam Thye, made a comment about the high number of road fatalities recorded following Ops Selamat 7: a road safety operation held throughout the Hari Raya holidays that saw a total of 330 deaths and some 20,458 road accidents over a 15-day period.
As reported by The Malay Mail, the MIROS chairman said, "The decision comes under the jurisdiction of the Road Transport Department (RTD). The alarming rise in the number of deaths during Hari Raya will hopefully spur them into action.
"We cannot ignore this issue and cannot afford anymore fatal road accidents."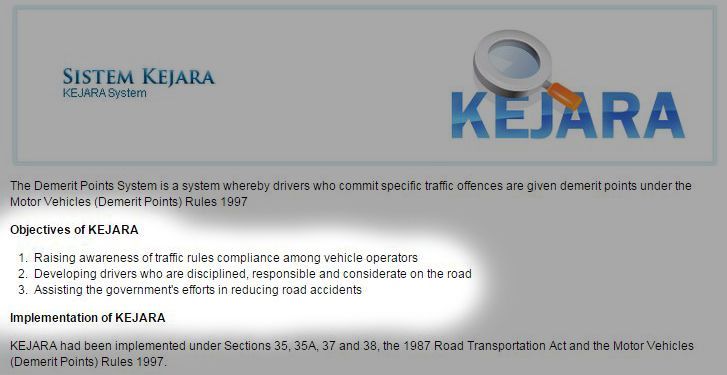 What is Kejara?
If you're a new driver, or began driving only sometime in the last five years or under, the Kejara system is probably strange to you. To give you a recap, it's essentially a demerit points system, where, should a driver accumulate a certain amount of points (awarded for offensive driving), its put on a running record, and he or she could face punishments between a suspension of that license for up to six months, to a revocation of it entirely for a duration of five years, should those points accumulate to certain levels.
Should you be caught operating a vehicle without a driver's license (should it be revoked) you could face up to RM1,000 fine, or a six-month prison sentence.
You can read more about Kejaya from JPJ's official site.
Where did Kejara go? Why did it stop?
To be honest, it sort of faded away, really. There was a real buzz about it back in the day, with the hype around stirring fear in many drivers. But for some strange reason or the other, Kejara stopped functioning.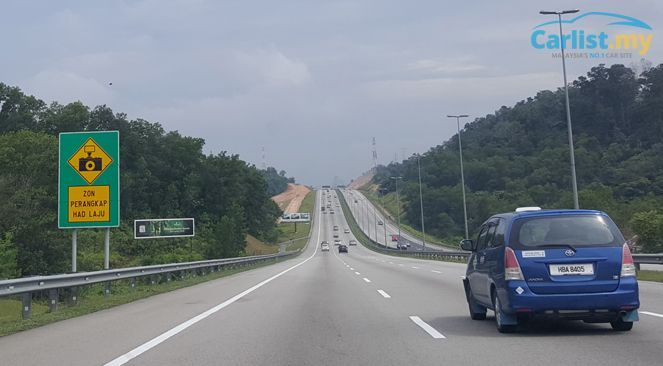 Should it come back?
Well, driving pretty much like free-range chickens would here, the current enforcement the most of us are likely to run in to is between the odd police roadblock set up, or a speed camera – both of which you could probably go weeks before ever encountering.
Even so, speed cameras probably aren't as effective in catching someone with a mobile phone and data connection these days, and there are only so many roadblocks police can set, let alone without creating mass traffic jams.
To answer if Kejara should come back, one does wonder: if the authorities couldn't get it to stick back then, what would they do differently now to make it work, and stay in effect permanently?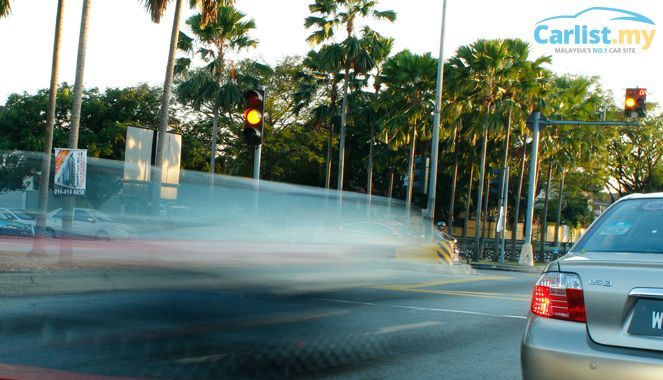 And would it really improve the quality of driving in Malaysia? Probably, not. Not so soon, anyways.
As courteous and friendly a country as we're often portrayed to be by many travel advertisements, something about the popular Malaysian courtesy changes dramatically the second we get behind the wheel of a car. Wouldn't you agree? Tell us.
You may also want to read:
---
---
---
---
Comments