Hyundai Staria Dilancarkan Di Thailand – MPV Futuristik Ala Kapal Angkasa
Auto News MPV 11 tempat duduk, Hyundai Staria telah dilancarkan secara rasmi di Thailand pada minggu lalu dan pelancarannya sekaligus menandakan debut sulung model ini di pasaran Asia Tenggara.
---
Hyundai Staria yang dilancarkan di pasaran Thailand hadir dalam bentuk standard 11 tempat duduk, maknanya ia bukanlah versi premium. Sebaliknya, model ini hadir dengan 2 varian iaitu:
Hyundai Staria S – RM222,702 (1,729,000 baht)
Hyundai Staria SEL - RM 257,479 (1,999,000 baht)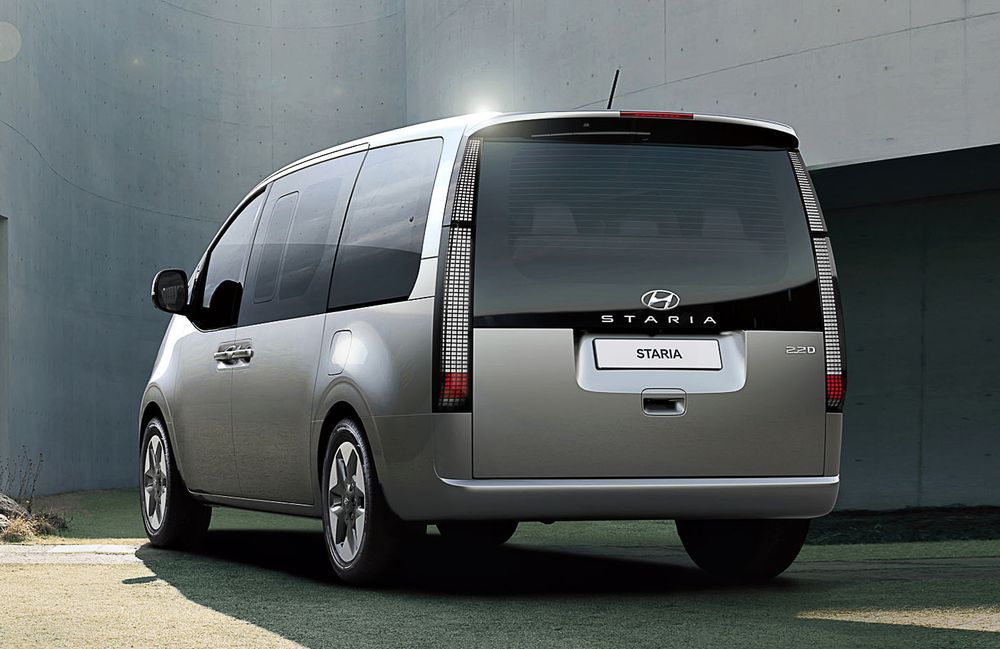 Walau bagaimanapun, pasaran Thailand hanya menerima pilihan enjin 2.2L Turbo Diesel yang menghasilkan output 177 PS dan 431 Nm tork dengan transmisi 8 kelajuan automatik. Meskipun model ini mempunyai pilihan kapasiti enjin yang lebih besar ditawarkan di pasaran lain seperti enjin 3.5L NA MPI G6DIII petrol yang menghasilkan 272 PS dan 331 Nm, namun ianya tidak ditawarkan di pasaran negara gajah putih itu.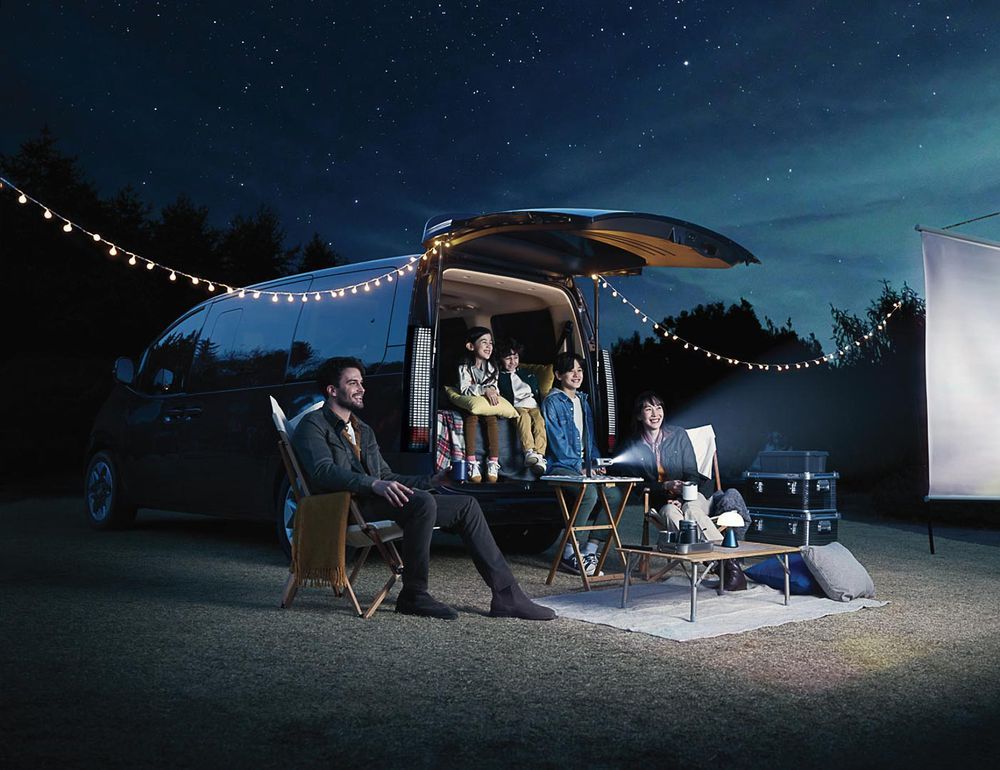 Meskipun harga yang ditawarkan bagi model ini agak sedikit mahal berbanding Hyundai Starex sebelum ini yang hanya dijual bermula RM170,800 (1,329,000 baht), namun ianya telah menerima beberapa penambahbaikan berbanding model Staria sebelumnya. Sekilas pandang, rekaan luarannya ringkas dan minimalis sahaja. Tetapi, rekaannya menampilkan sebuah kereta yang bercirikan futuristik kerana kereta ini direka dengan rekaan ala kapal angkasa.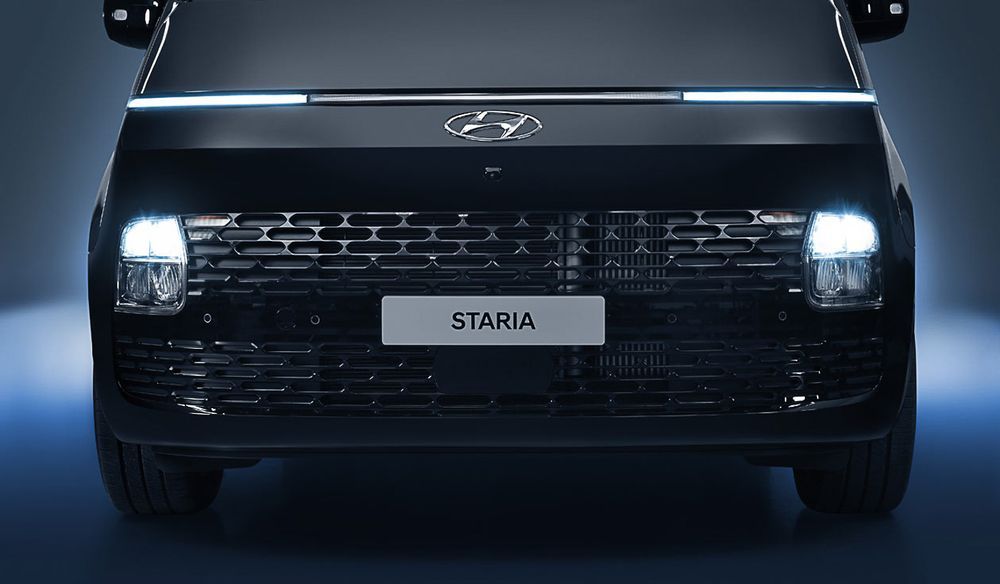 Bahagian hadapan kereta ini dilengkapi dengan gril besar serta menerima jalur lampu Daytime Running Light (DRL) LED yang melintang manakala lampu hadapan utama kereta ini tertelak sedikit ke bawah, seolah-olah lampu kabus. Jika DRL di hadapan berbentuk melintang, lampu belakang kereta ini pula berbentuk lurus menegak. Bagi model SEL, lampu belakangnya menggunakan Parametric Pixel LED.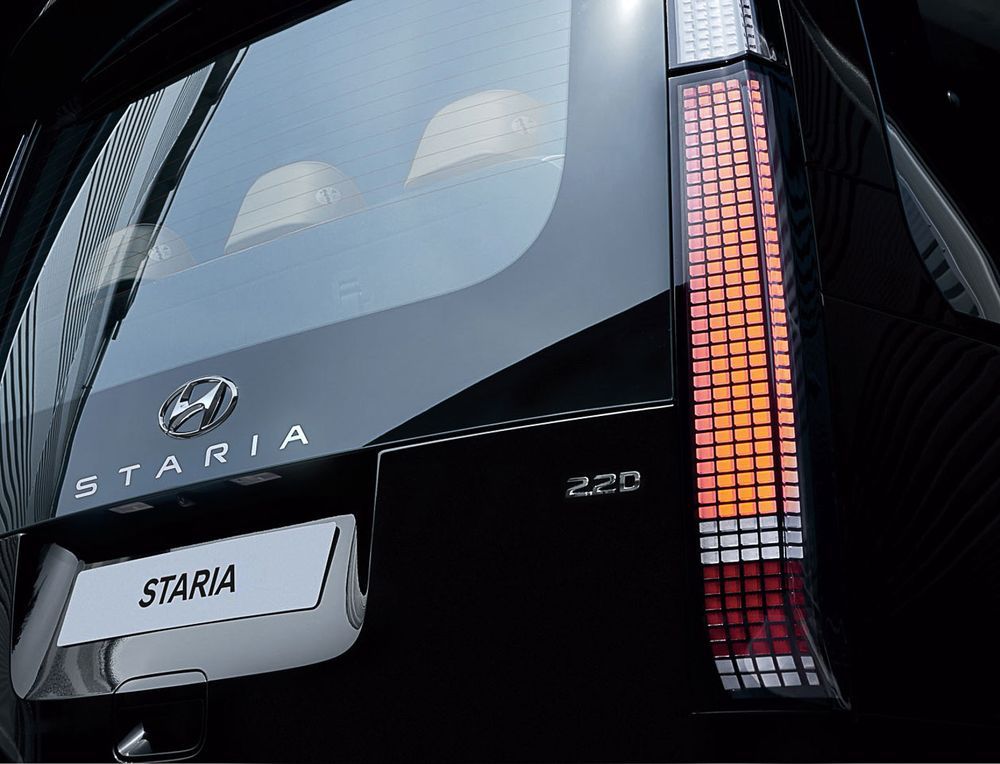 Selain itu, kedua-dua varian ini turut hadir dengan rim yang berbeza. Model S menerima rim aloi 17 inci berwarna silver manakala bagi varian yang lebih tinggi (SEL) pula menerima rim 18 inci dengan warna dwi-tona.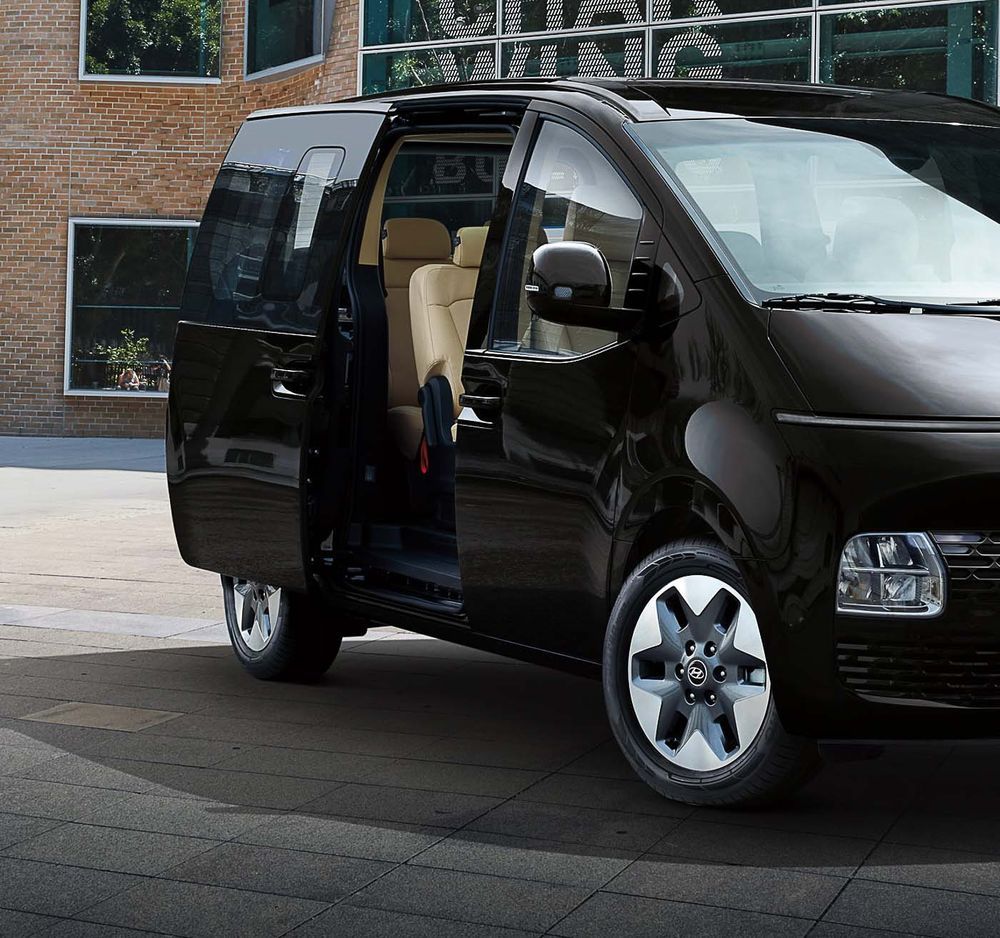 Kelebihan kereta ini berada pada ruangan dalamannya. Tahukah anda, saluran pendingin hawa kereta ini juga berbentuk melintang panjang seperti reka bentuk DRL pada bahagian hadapan kereta ini? Tempat duduknya belakangnya juga boleh dilipat rata bagi memberikan ruangan yang lebih besar pada ruang kargo. Malah, ruangan dalaman MPV ini boleh ditukar menjadi 7,9 atau 11 tempat duduk selain menjadi kenderaan pembawa kargo.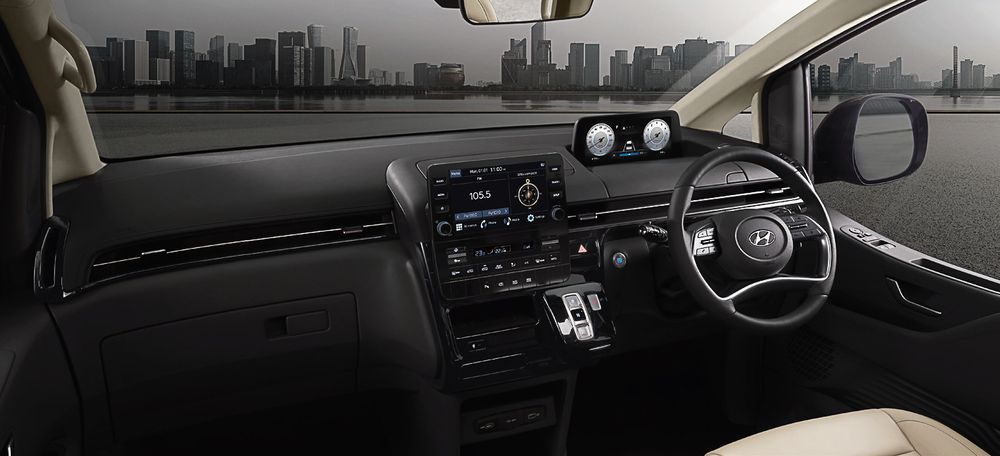 Kedua-dua varian menerima panel instrumen berbentuk digital dimana varian S menerima paparan pelbagai maklumat yang bersaiz 4.2 inci manakala varian SEL menerima paparan berwarna penuh bersaiz 10.25 inci. Walau bagaimanapun, kedua-dua varian ini menerima sistem infotainment yang sama, iaitu paparan skrin sentuh infotainment yang bersaiz 8 inci dan mempunyai sambungan Apple CarPlay dan Android Auto. Sementara itu, varian SEL turut akan menerima pengecas telefon pintar tanpa wayar Qi.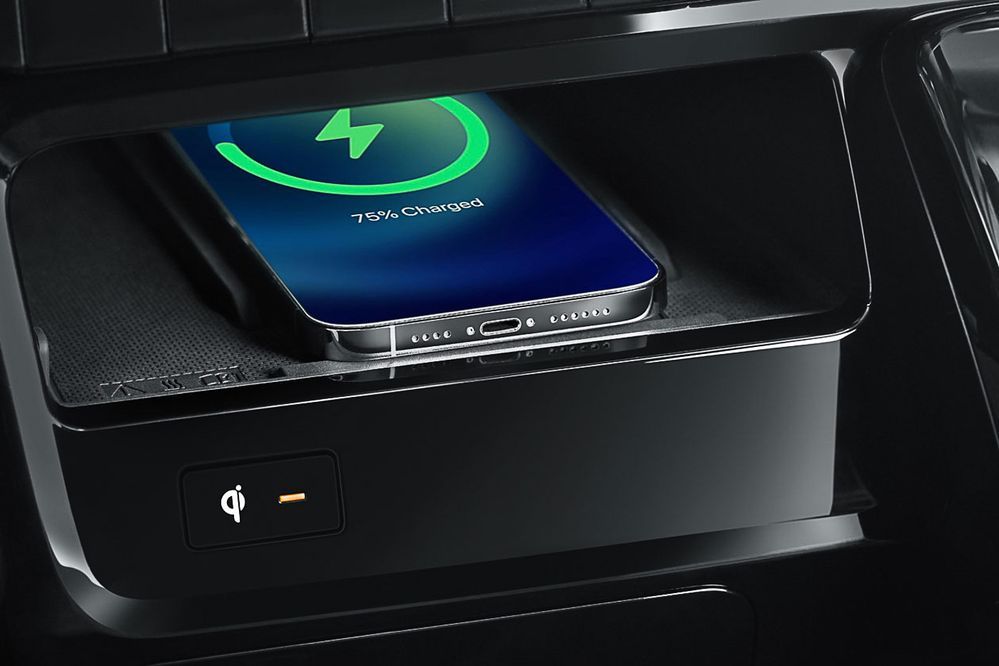 Selain itu, Hyundai Staria turut menawarkan ciri-ciri seperti keyless entry, Push Start, pendingin hawa automatik dengan kawalan berasingan di bahagian belakang, pelapis fabrik, pelindung matahari pada tingkap belakang, kamera undur, 6 pembesar suara dan 7 USB port sebagai ciri standard. Bagi varian SEL pula, ia akan menerima penambahan seperti tempat duduk power seat bagi pemandu, kerusi balutan kulit, cermin pandang belakang yang boleh diredupkan secara automatik dan lampu dalaman LED.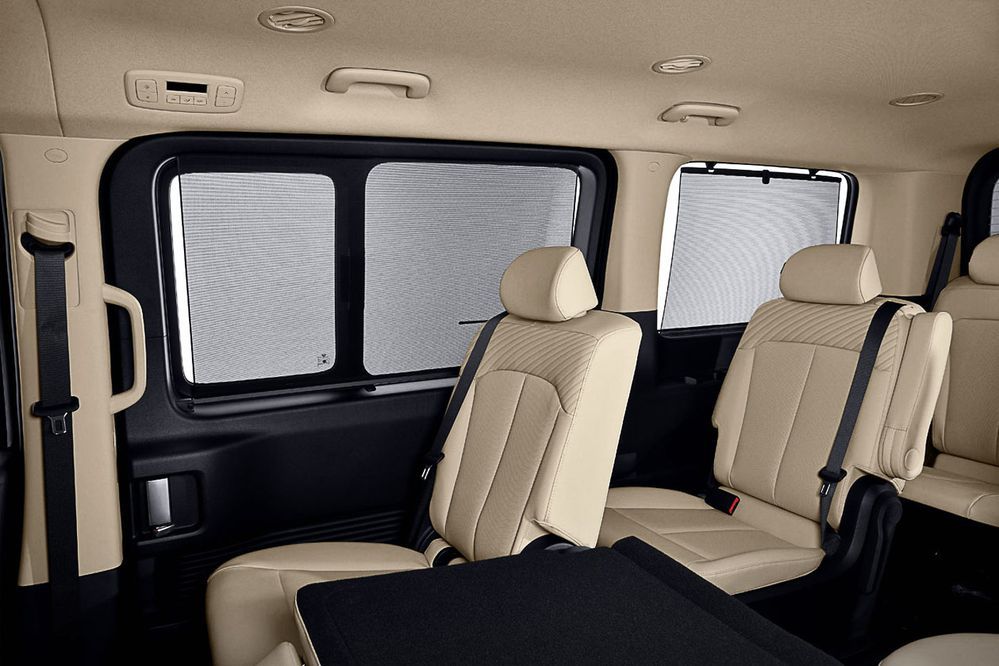 Dari segi keselamatan, kedua-dua varian ini datang dengan 6 beg udara keselamatan, penanda ISOFIX pada dua tempat duduk serta kawalan kestablian kenderaan. Varian SEL pula menerima penambahan seperti Hyundai SmartSense yang menawarkan fungsi-fungsi ADAS seperti kawalan pelayaran pintar, sistem amaran dan brek automatik, sistem amaran titik buta dengan paparan titik buta pada sistem kawalan papan pemuka, sistem amaran lalu lintas belakang dan kamera pandangan 360 darjah. Varian lebih tinggi itu juga menerima sistem Tyre Pressure Monitoring System (TPMS).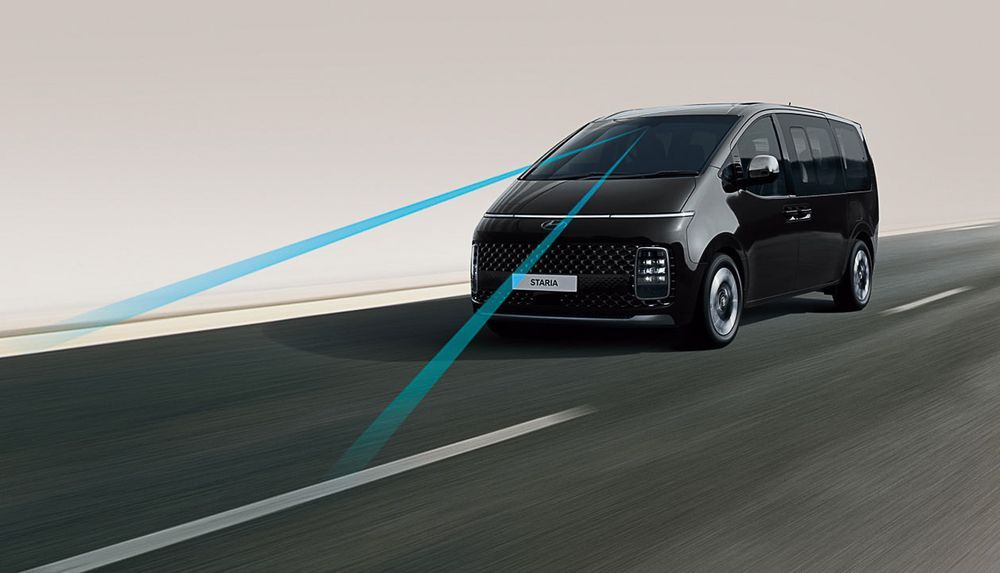 Susulan pelancaran Hyundai Staria di Thailand, terdapat petanda bahawa kereta ini bakal dilancarkan di pasaran negara ini pada tahun 2022 kelak. Memandangkan ianya mempunyai saiz yang lebih besar daripada Toyota Alphard, adakah kereta ini bakal melonjak sebagai kereta MPV mewah kegemaran bos-bos besar dan ahli politik di negara ini apabila ia dilancarkan nanti?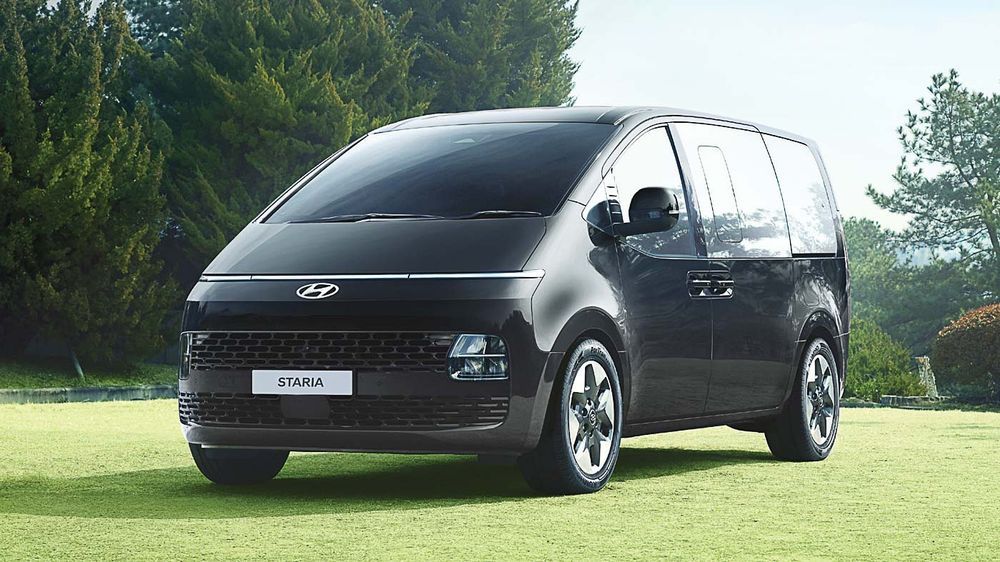 Jika harga kereta ini dilancarkan lebih murah daripada Toyota Alphard mahupun Vellfire di pasaran negara ini, adakah anda lebih berminat untuk mencuba MPV mewah buatan Korea Selatan ini berbanding Alphard dan Vellfire recon?


For more latest car news, reviews, car buying guides and videos visit us at Carlist.my Auto News.
Check out all the best new & used car deals in Malaysia at Carlist.my.
Sell your car fast with the best offer? Visit us at CarlistBid.my.
Get your latest new car promotion here also.
---
---
---
---
Comments