In Pictures – Why The Mitsubishi ASX Is The Best City-Sized SUV For Young Families
Insights For many young families shopping for a new car, compact SUVs, sometimes also referred to as 'crossovers' are a popular choice and it's easy to understand why. Thanks to their compact size, crossovers are a lot more maneuverable in the city and easier to park while their tall ride height retains the many practical benefits of driving an SUV.
Measuring just 4,295 mm long and 1,770 mm wide, the ASX crossover is a lot smaller than the 4,695 mm long and 1,810 mm wide Outlander. Of course, the ASX's smaller dimensions meant that it can only seat five adults versus the Outlander's seven, but one might be surprised that despite its smaller size, the compact size ASX is still able to offer many practical and safety features that's normally only found in higher range mid-size SUVs.
In other words, the 2.0-litre Mitsubishi ASX offers a very convincing combination of safety, practicality, comfort, and value for money in one compact, family friendly package.
Thanks to their taller body structure, crossovers offer a higher seating position which affords the driver a better view of the traffic conditions ahead, thus giving the driver more time to react to any road hazards ahead.

Compared to a similar size hatchback like the Lancer Sportback for example, ASX drivers sit slightly higher, and therefore are able to look further ahead, granting them a superior feeling of control and security.
At the same time, the ride height is still lower than larger 4x4 SUVs or pick-up trucks, so children, elderly and even elegantly dressed ladies can step in and out of the ASX with ease.
The ASX's taller ride height also adds another dimension to its all-weather driving ability. Despite being contained within a smaller footprint, the ASX amazingly sits higher than some SUVs of bigger sizes; its ground clearance of 195 mm being 25 mm higher than the Honda CR-V and 45mm higher than the Mazda CX-5. The ASX therefore does not need to fear flash floods, unnecessarily tall speed bumps that are the bane of many neighborhoods, or even bad road conditions.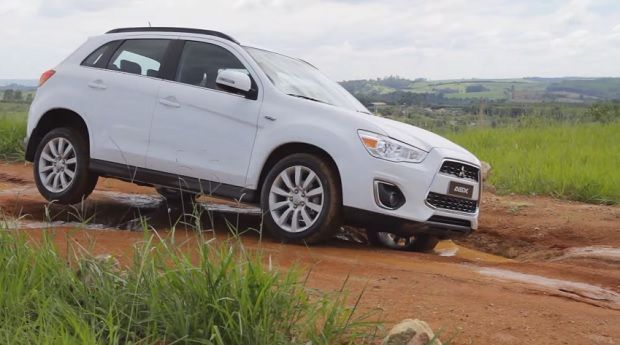 Buy the 4WD variant and you will benefit from the full range of SUV capabilities that the ASX has to offer, confident in the knowledge that the all-weather strong, rally proven Electronically Controlled 4WD system in the ASX is one of the sophisticated in its class.
In fact, the Mitsubishi ASX is only one of the two crossovers in Malaysia to be offered with 4WD, and the only one that allows drivers to switch between 2WD and 4WD.
At the push of the button, ASX drivers can choose between three driving modes - the fuel efficient 2WD mode for driving in dry weather, the 4WD Auto mode for increased traction under slippery conditions and smoother cornering performance, and lastly the 4WD Lock mode which delivers more torque to the rear wheels for better performance in all weather and terrain conditions.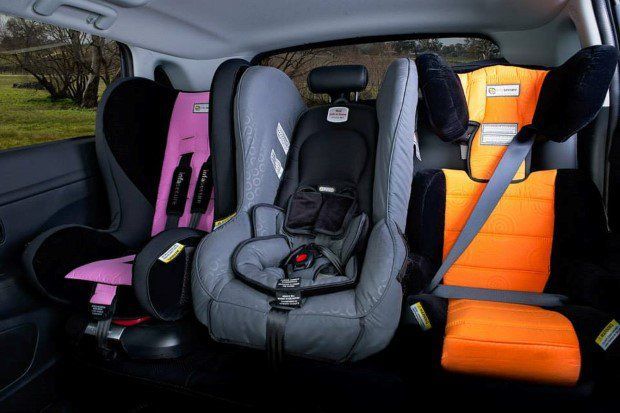 Inside, the ASX is spacious enough to fit up to three child seats abreast, which is quite a feat. For adults, reclining function of the rear seats help make long-distance commutes that little bit more comfortable for rear-seated occupants.
Behind, the boot opens to reveal 400 litres of cargo carrying capacity. Baby strollers, child seats, and other large items can be loaded with ease thanks to the ASX's wide boot opening.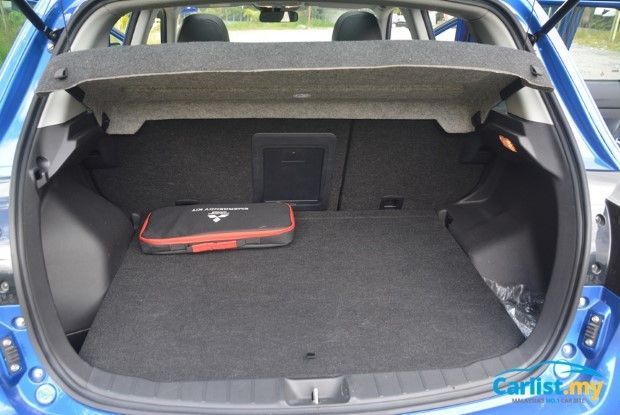 Carrying extra-long objects can be facilitated by pushing down the rear seats, which split folds 60:40.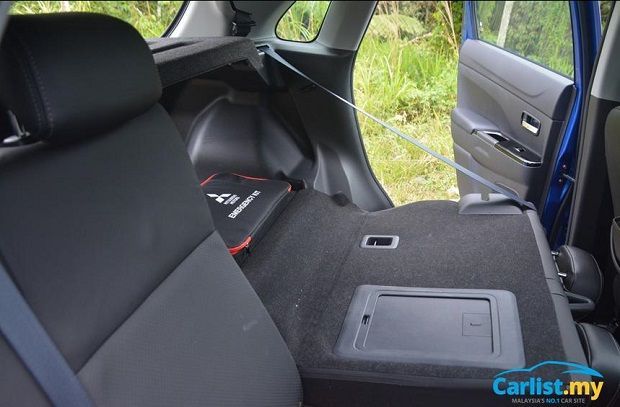 Safety should always be a key consideration for any car, more so for cars aimed at young families. The 4WD variants are our pick of the ASX range because they come with seven airbags, ISOFIX, electronic stability and traction control (Active Stability Control and Traction Control), reverse camera and even Hill Start Assist.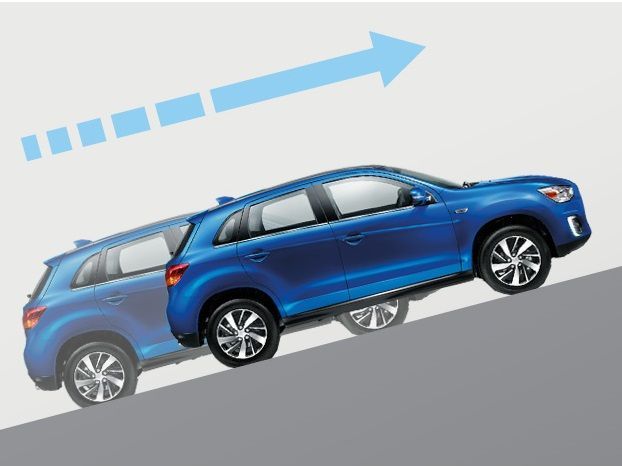 For a limited run of only 180 units in the special ASX Orange Edition, Mitsubishi goes further and upgrades the standard car's reverse camera to a 360 degree All-Round Monitor; enhancing safety by giving the driver better surrounding visibility. This is an uncommon feature in the price range, and gives drivers of the ASX Orange Edition the advantage of added confidence and safety when parking in tight spots.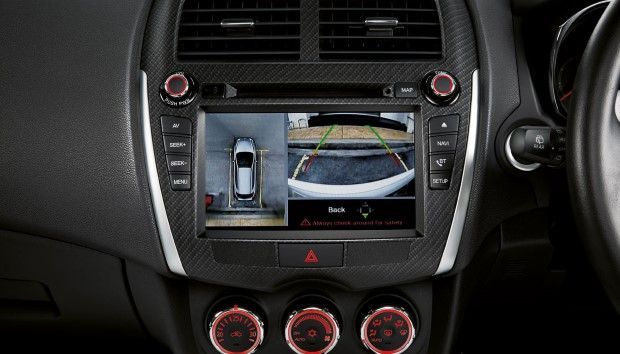 With all the practical aspects taken care of, it's worth noting that the ASX goes one step further to offer customers a one of a kind panoramic glass roof, perfect for those special moments with your family.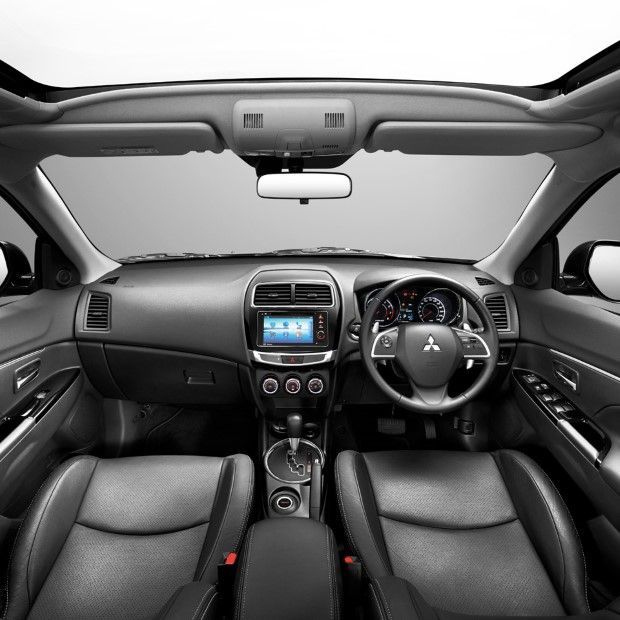 The 2.0-litre Mitsubishi ASX is available with a choice of three variants priced from RM105,744.31 (on-the-road without insurance for Peninsular Malaysia) in addition to the 180-unit Orange Edition special. Head over to the listing section of Carlist.my to check out the latest and best offers in the market for a brand new Mitsubishi ASX today.
---
---
---
Comments