Infiniti Shows First Q30 Interior Picture, Is Really Just A Mercedes-Benz A-Class
Auto News So, Infiniti has just revealed the first ever image of their all-new Q30's interior. They've been dropping several exterior images since the concept first came around, and we know that the premium arm of Nissan is going to be revealing the full production vehicle in a matter of days, at the coming Frankfurt Motor Show.
Now, to the unsuspecting, this first official look inside the car is impressive: classy, elegant, fit for a premium brand. But if you've ever seen the Mercedes-Benz A-Class, this picture is all too familiar.
It's no secret that an alliance was formed between Daimler and Nissan-Renault to form the Q30 you have here. In short, one of the things Infiniti has gained out of this arrangement is the front-wheel drive MFA platform that underpins the A-Class, on which they have built their own compact hatchback model. But have they?
Yes, we're being cheeky now. Because judging by this first interior image here, we're doubtful that they're trying hard enough to set their car uniquely apart. This is far too familiar to that of the A-Class, and clearly not "their own compact hatch model."
The Volkswagen Group is one large-scale class example of how to create individuality despite sharing common parts and platforms, utilising one scalable platform (MQB) across several models, including the Volkswagen Golf, Audi TT, Audi A3, Seat Leon, Skoda Superb and more. If you look hard enough, the signs of similarities are there, but they're all very unique too.
The important thing to remember here is individuality – the importance of which is exemplified by two of the Volkswagen Group's key models: the Volkswagen Jetta and the Audi A3.
Despite sharing common platforms and parts, it's easy to rationalise buying one or the other, Audi A3 or the next-gen Jetta, for their own unique selling points, plainly because they're both quite different cars. One's a slightly more affordable German sedan – a Toyota Corolla Altis competitor, even. The other, a premium German sedan nearly fit to fight a BMW 3 Series. See the gap?
What the Infiniti Q30 seemingly does here is too identically similar to the Mercedes-Benz A-Class's interior: an aging one, nonetheless. Take a look at the two interiors side by side. We don't have to tell you just how much has been copied. Switches, instrument panel, steering wheel audio control buttons, ignition key slot, electric seat controls, door handles, power window controls, rotary dial on the centre console, cupholders next to that...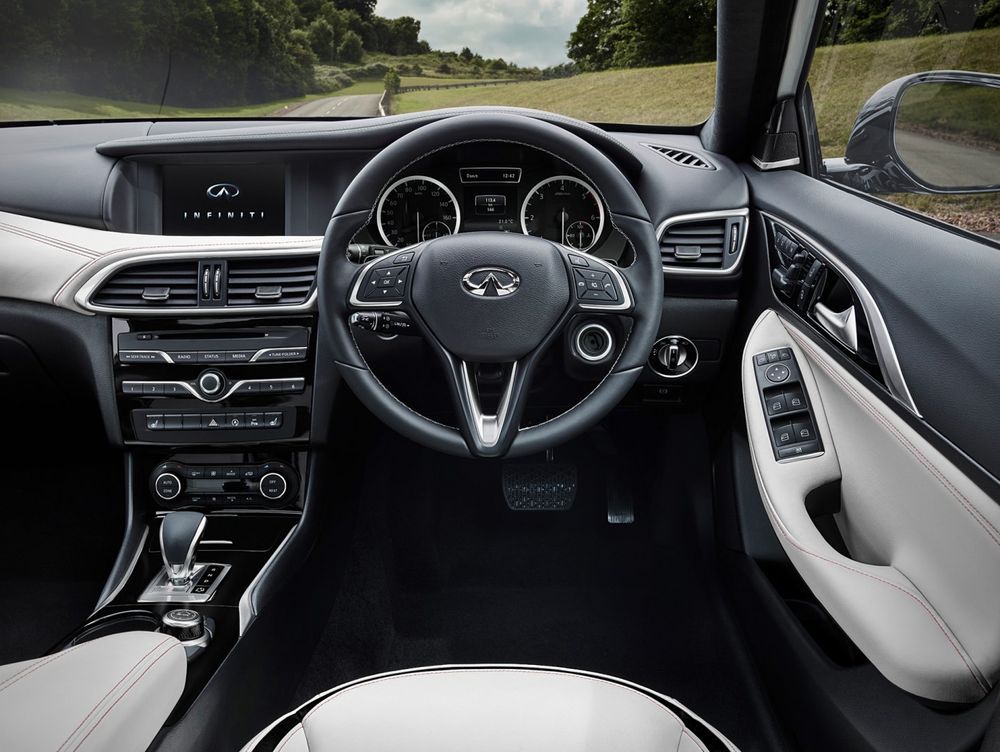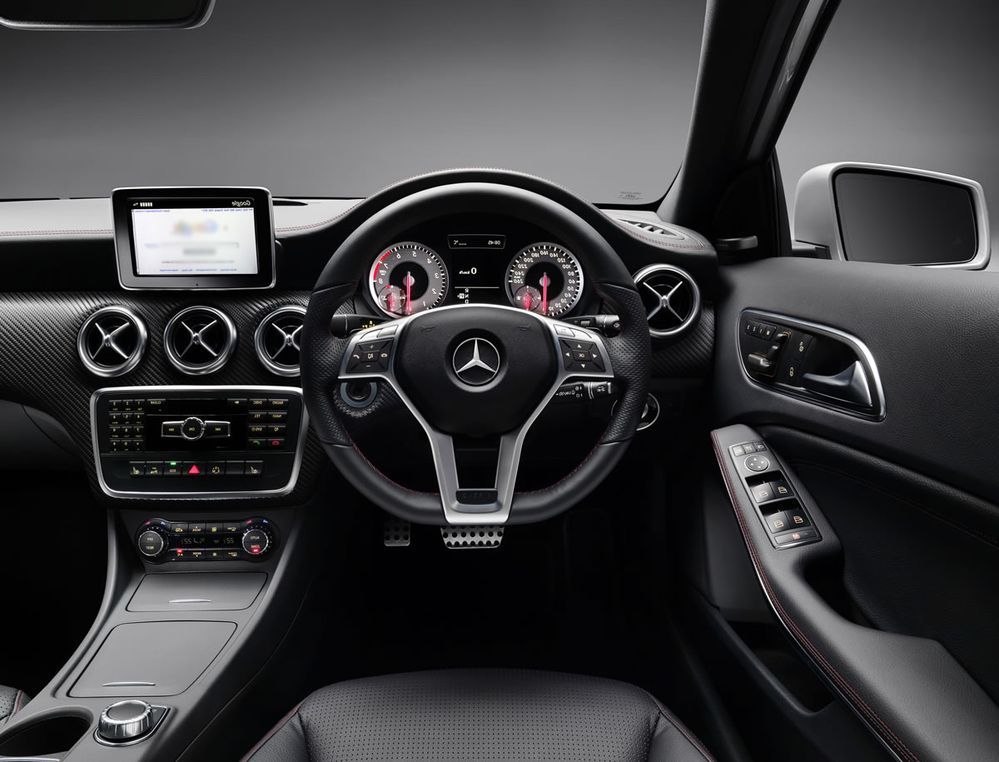 Fine, it's been upholstered differently, the display screen isn't free-standing, and the air-conditioning vents aren't circular-shaped like the A-Class, but what else is there? Gear lever? Well, while the Q30 didn't get to pinch the Benz Direct Select shifter (mounted to steering column), the short shifter is straight out of an A 45 AMG. We can even see the transmission mode selector (Eco, Sport, Manual) button is a direct copy.

Understandably, it makes perfect sense for Infiniti to get in on the compact hatch market, but the lacking difference between the two might just hurt the Japanese premium brand a bit more than they could appreciate. After all, we don't think the Q30 would be priced any more cheaper than its A-Class equivalents, so apart from its re-skinned shape, would there be enough here to persuade you into buying an Infiniti over a Mercedes-Benz, if they both cost roughly the same, anyways?
Infiniti's president, Roland Krueger, seems to think otherwise, though.
"Q30's sculpted exterior and asymmetric cabin design are unmistakably Infiniti. With the Q30, we are entering a new segment for Infiniti and broadening the offer to our customers. This vehicle is a vital part of our strategy to be a top tier global manufacturer of premium cars."
---
---
---
Comments