Is This The All-New 2016 Mercedes-Benz C-Class (W205) Coupe?
Auto News We'll start you off on the right foot by saying, no, it unfortunately isn't. What it is instead is a very clever photoshop job which looks pretty darn accurate, potentially leaking the all-new Mercedes-Benz model for the world to see before the company gets a chance themselves.
German Autobild.de are the folks responsible for putting a render of the coming all-new C-Class Coupe next to a Ford Mustang, and have been good enough at the job to fool quite a few international media about it. Heck, who could blame anyone for falling for it (us too) with such a good job done here.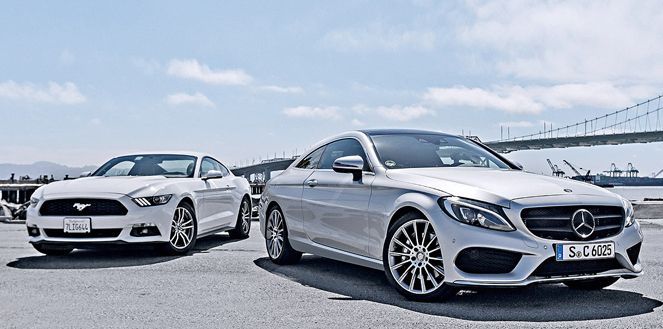 We understand that, thanks to Google Translate, the team behind this render actually had the all-new C-Class Coupe next to a Ford Mustang, albeit camouflaged. The digital artists here simply stripped off the camo with their talents.
In short, what they've done is slap an S-Class Coupe's rear end on to the C-Class: you'll be able to spot this from the slander taillights, slooping roofline and rear bumper. Without anyone seeing a fully uncover rear-end of the new C-Class Coupe, many believe that this render is actually very accurate to what's really on. We'll know for sure come the Frankfurt Motor Show in September.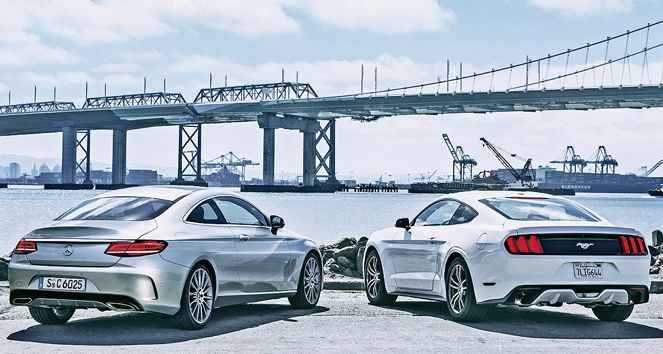 For now, do enjoy these photos, and don't forget to thank Autobild's sharp designers for the great work.
Check out our Malaysian reports on the all-new C-Class:
---
---
---
Comments