Isuzu D-Max Kept Its Passengers From The Media In The Thick The Borneo Safari With Aplomb
Auto News The Borneo Safari, as we've mentioned some times before, remains as one of the most challenging off-road expeditions in Malaysia, where a small convoy of vehicles trudge through the dense jungles of Borneo. Its the ultimate test of man and machine.
To successfully cover the event, members of the media were ferried by three Isuzu D-MAXes, liveried this year with gorilla motif. Through the eight-day event, the pick-ups ploughed through all the obstacles successfully, keeping their occupants safe and comfortable as they traversed rivers, rock faces, ravines and open plains.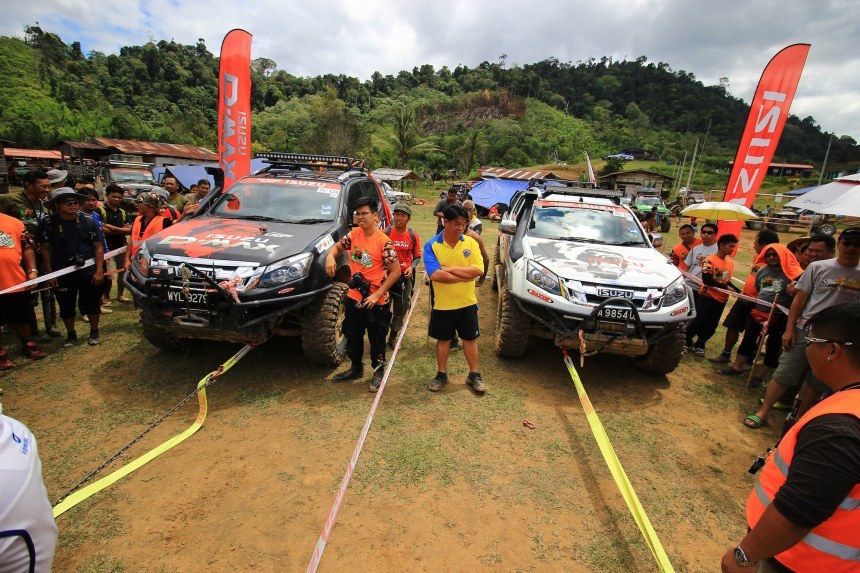 According to Executive Director of Isuzu Malaysia Hajime Machimura, the Isuzu D-MAX has done an exemplary job of keeping the media abreast with the action deep in the jungle for the past nine years. It goes about its job with clockwork routine, thanks to its superior 4x4 capabilities that makes it the vehicle of choice for the media.
"The Isuzu D-MAX has proven to be the ideal vehicle for the job, not only because of its dependable nature or its confidence-inspiring stability, but also because the large cargo bed is able to swallow just about everything the team require to survive in the jungle for days on end. Be it LPG gas tanks, rations of water, cooler boxes full of food, the D-MAX can be depended on to deliver with quiet confidence," said Machimura.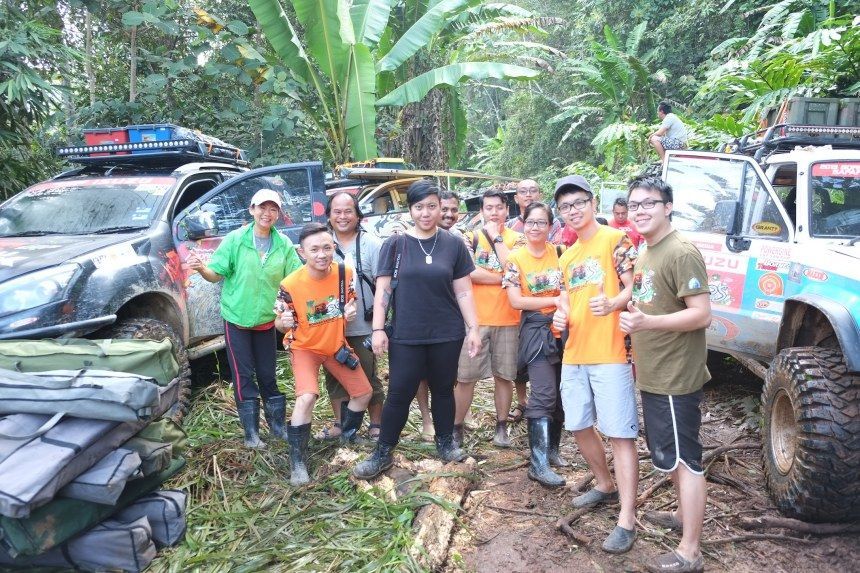 Borneo Post writer Patricia Peng Hului says: "I never expected to be driving the D-MAX, particularly in the jungle. It was so empowering to drive over the obstacles and mud. While I was driving, those on the outside were telling me that the wheels were off the ground and hanging in mid-air but I didn't feel it at all. It just felt so stable in my hands,"
Ruslan Lusi of Harian Metro had a similar opinion: "I am amazed that the D-MAX is just a standard vehicle with minor modifications made to its suspension system only. It is so easy to handle and the traction is really very impressive. Even in the deep mud, the car is able to continue to crawl out. It was simply fantastic," he said.
The Borneo Safari has been Asia's premier off-road event with a history that stretches 25 years. Isuzu Malaysia has been the Diamond Sponsors of the event for the last four years although the association stretches nearly a decade when the first Isuzu D-MAX was used to ferry members of the media back in 2006.
---
---
---
---
Comments