Jaguar Land Rover's Concept_e Trio Showcases Brand's Future Electric Vehicles
Auto News Jaguar Land Rover (JLR) presented a trio of 'Concept_e' electrified vehicle systems at the 2015 CENEX Low Carbon Vehicle, hinting at technologies which may make their way into future production vehicles.
In 2010, Jaguar Land Rover introduced its Range_e Hybrid concept, paving the way for the Range Rover Hybrid's existence. This time round, the three new electrified powertrain concepts are much more advanced, and includes a new unique high performance, modular electric drive module (eDM) developed in-house by Jaguar Land Rover
The three 'Concept_e' research demonstrators consist of a mild hybrid, a plug-in hybrid, and an all-electric vehicle:
Concept_e MHEV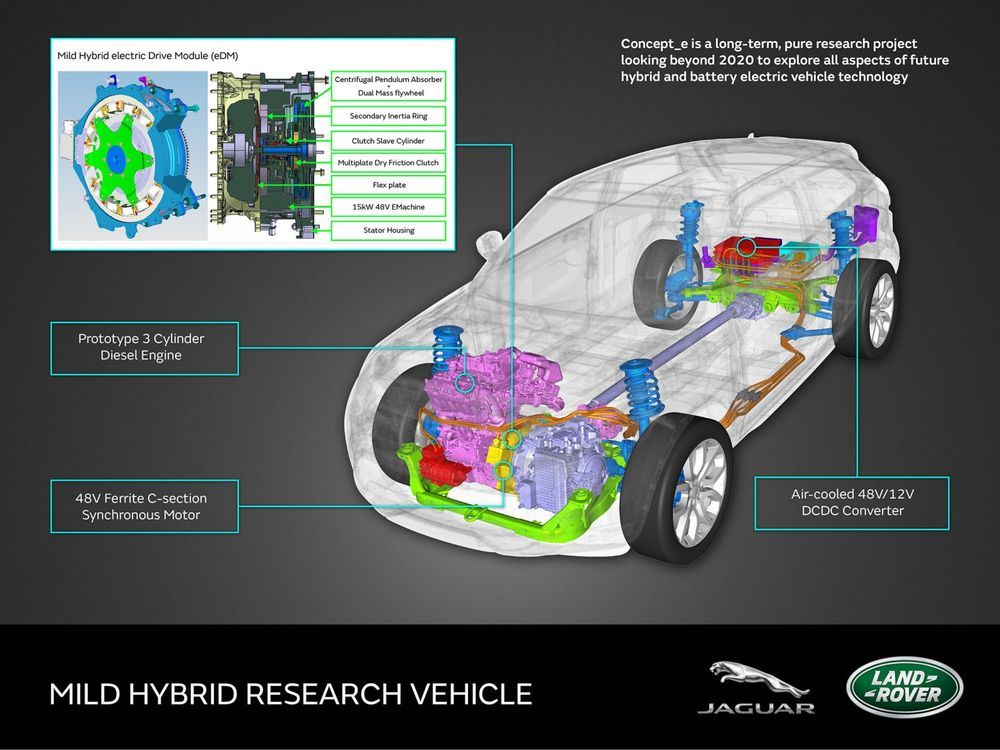 Based on a Range Rover Evoque, this mild hybrid employs a prototype diesel engine which offers 90PS and comes equipped with a 48V electrical system. The hybrid module sits between the engine and the car's nine-speed automatic transmission, incorporating a 15kW crank integrated motor with disconnect clutch within it. Powering the motor-generator is the 48V electrical system and 48V lithium ion battery pack.
Concept_e PHEV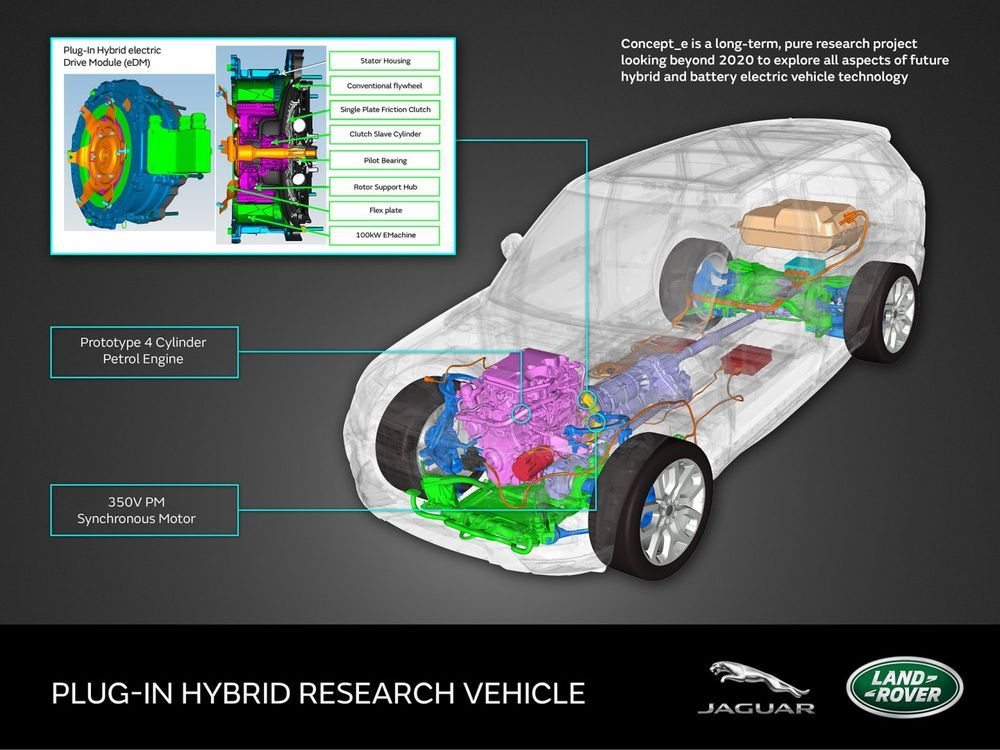 The plug-in hybrid concept adopts a similar architecture to the MHEV above but substitutes the diesel engine with a more powerful 300PS prototype petrol engine. The transmission is now an eight-speed unit, mounted longitudinally within a Range Rover Sport donor vehicle instead of an Evoque's.
The electric motor now functions as the starter motor and is now capable of 150kW, drawing its power from a 320V lithium ion battery packaged in the boot. The hybrid powerplant sends drive through the conventional automatic gearbox normally fitted to the Range Rover Sport with the full time four-wheel drive system retained.
Concept_e BEV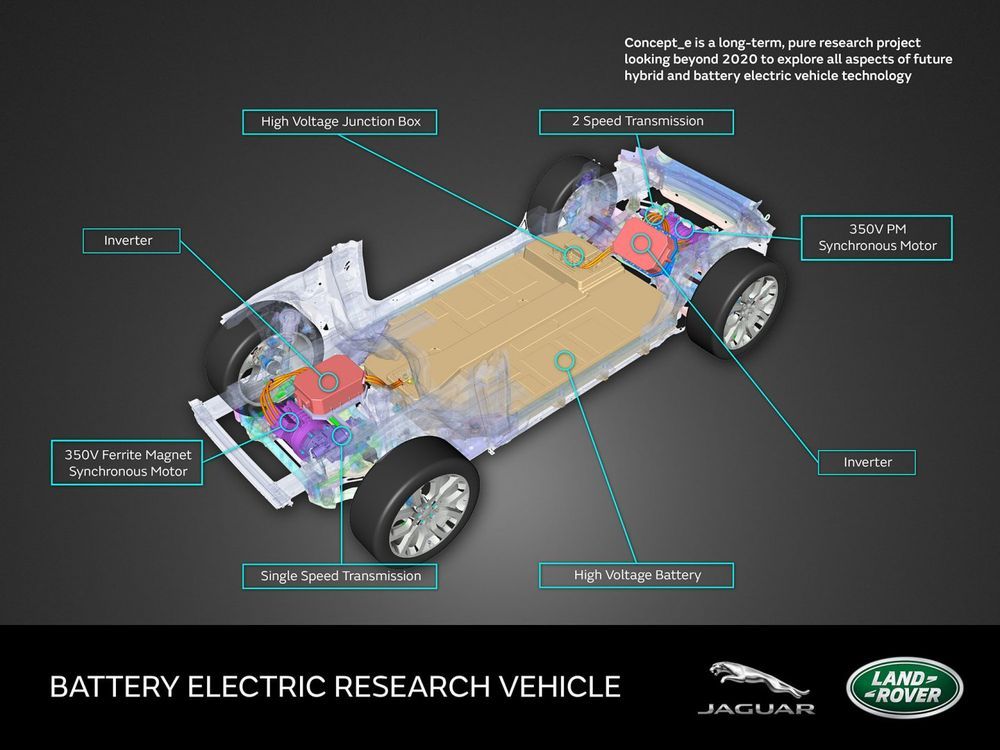 The final demonstrator is not car at all, but showcases JLR's aluminium vehicle architecture for an all-electric vehicle. Here, the underbody has been modified to accommodate a 70kWh HV lithium ion traction battery and electric axle drive (EAD) units.
The front drive unit is fitted with a single speed transmission coupled with an 85 kW electric motor. Meanwhile, the rear drive unit features a twin speed transmission attached to a 145 kW electric motor.
Dr Wolfgang Epple, Director of Research and Technology, Jaguar Land Rover, said: "This is a long-term Jaguar Land Rover research project exploring all aspects of future hybrid and battery electric vehicle technology. The three Concept_e vehicles will allow us to test and develop exciting new potential technologies that could form part of our low and zero emissions vision beyond 2020.
---
---
---
---
Comments