JDT Dan Aston Martin Bakal Hasilkan Kereta 'JDT Edition' - Bekas Pereka PROTON Kongsi Rekaan Konsep
Auto News Prestasi memberangsangkan Kelab Bolasepak Johor Darul Ta'zim (JDT) di dalam dan di luar padang telah berjaya menarik perhatian jenama automotif terkemuka dunia, Aston Martin Racing Asia untuk menjalinkan kerjasama bersama.
---
Melalui kerjasama ini, Aston Martin telah bersetuju untuk mengeluarkan rekaan kereta sport Aston Martin edisi terhad yang dipanggil 'JDT Edition' untuk dijual sendiri oleh JDT sekaligus mengukuhkan lagi jenama mereka sebagai peneraju bola sepak di Asia Tenggara. Keuntungan dari jualan tersebut akan dikongsi bersama oleh JDT dan Aston Martin.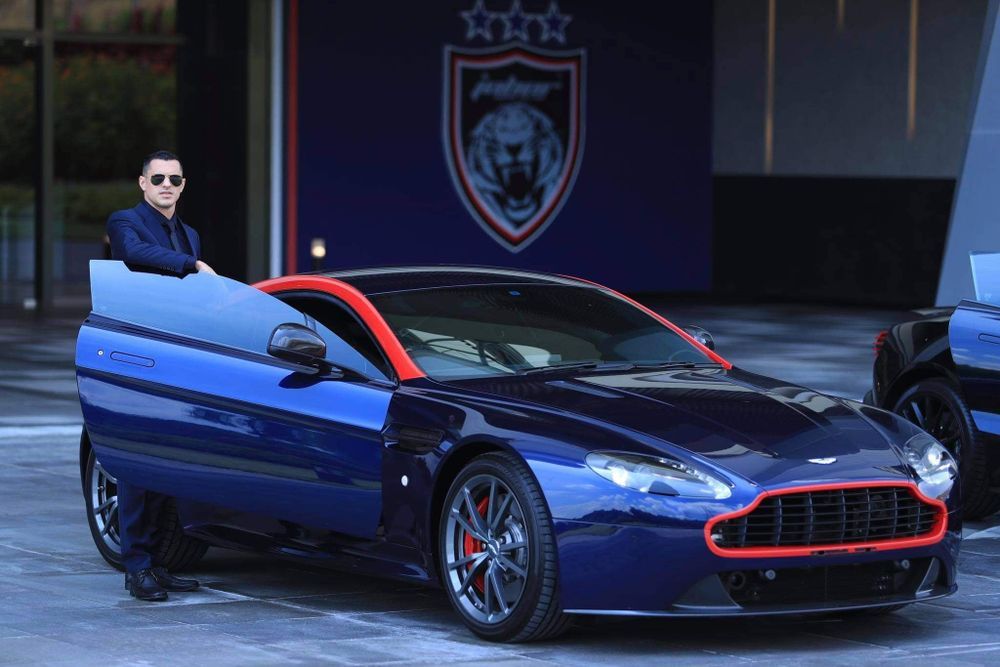 Kelab bola sepak ini turut berbangga kerana berjaya mencapai persetujuan dengan ibu pejabat syarikat pemotoran tersebut, yang berpusat di United Kingdom. Kerjasama ini membuktikan taraf peningkatan jenama kelab itu tidak kiralah sama ada di peringkat tempatan mahupun antarabangsa, semenjak ia ditubuhkan Tunku Mahkota Johor Tunku Ismail Sultan Ibrahim pada tahun 2013.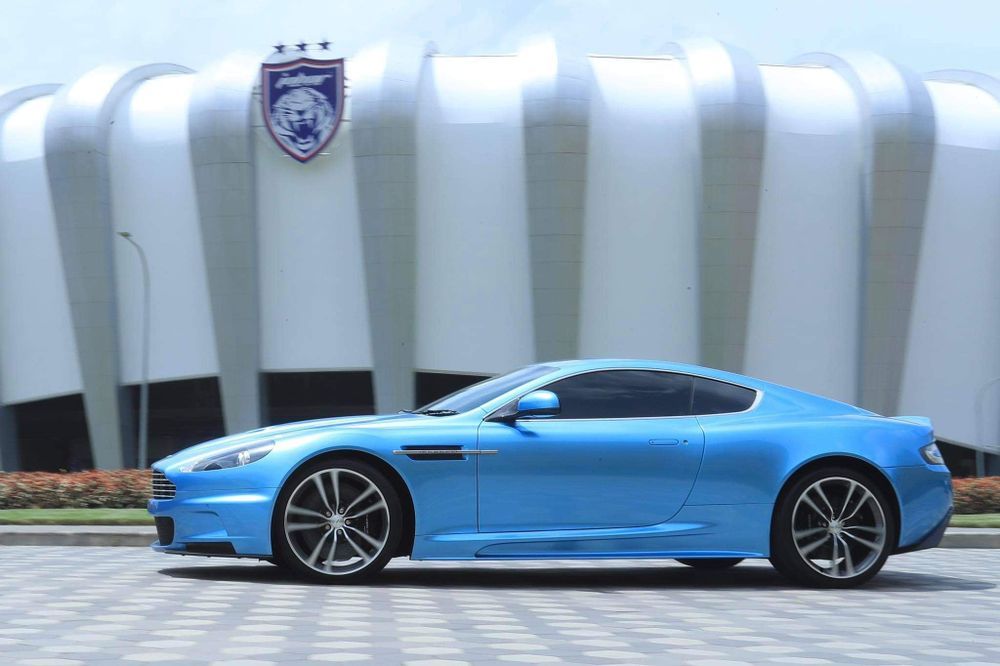 Selain memberi nilai kewangan kepada JDT, kerjasama ini turut membuka lebih banyak peluang kepada JDT dan Aston Martin untuk bekerjasama dalam pelbagai bidang lain dalam masa akan datang. Kerjasama ini dilihat sebagai kerjasama antara juara kerana JDT merupakan juara Liga Super Malaysia selama 7 kali berturut-turut, manakala Aston Martin pula merupakan juara perlumbaan Le Mans Endurance 2020.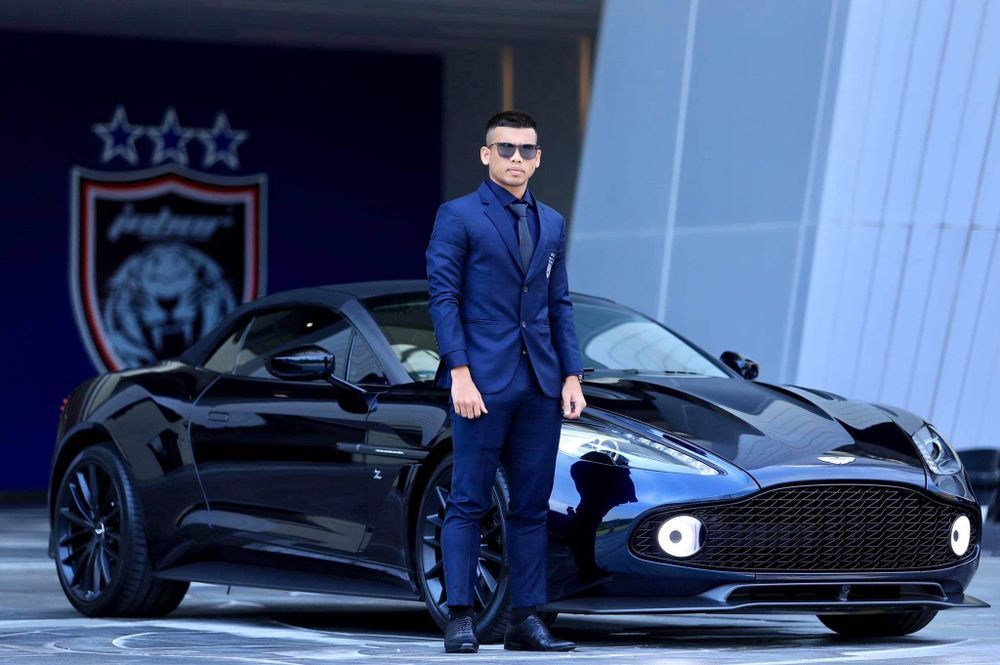 Kerjasama ini mampu menambah lagi kekuatan sokongan serta penerimaan terhadap jenama JDT seperti hubungannya dengan kelab terkemuka antarabangsa, individu, organisasi serta entiti perniagaan. Walau bagaimanapun, perincian yang lebih teliti mengenai model edisi terhad ini masih belum didedahkan. Model mana yang dipilih sebagai model asas turut tidak diketahui.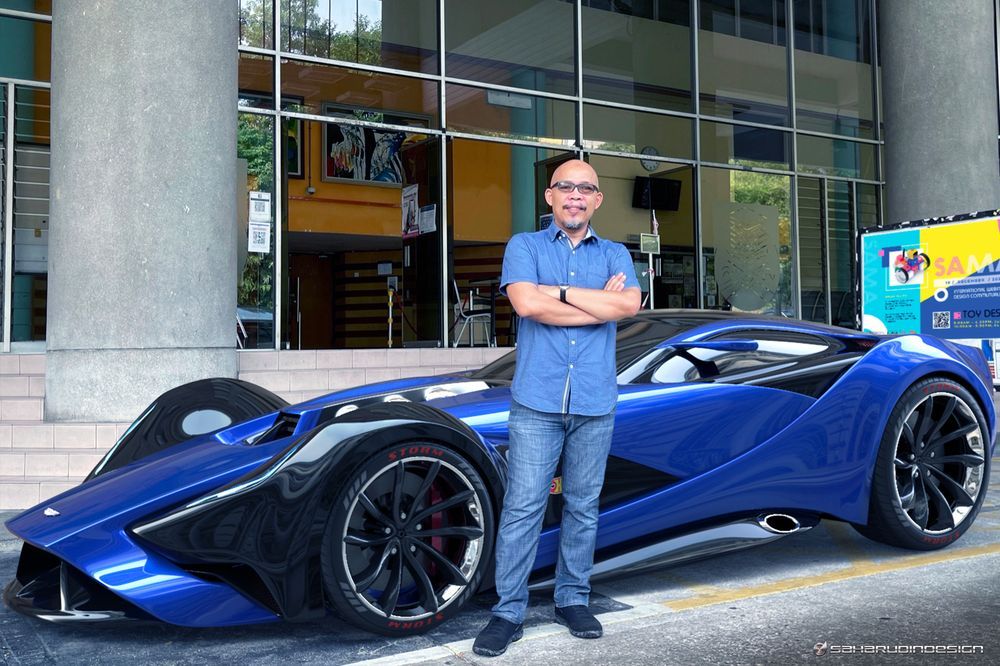 Sementara itu, seorang bekas pereka PROTON yang merupakan anak jati Johor, Saharudin Busri, yang kini merupakan Ketua Reka Bentuk Industri MIMOS Berhad telah berkongsi konsep rekaan kereta JDT Edition ini di laman Facebook beliau. Beliau juga pernah membuat rekaan konsep Sport car dan kereta elektrik versi Malaysia sebelum ini.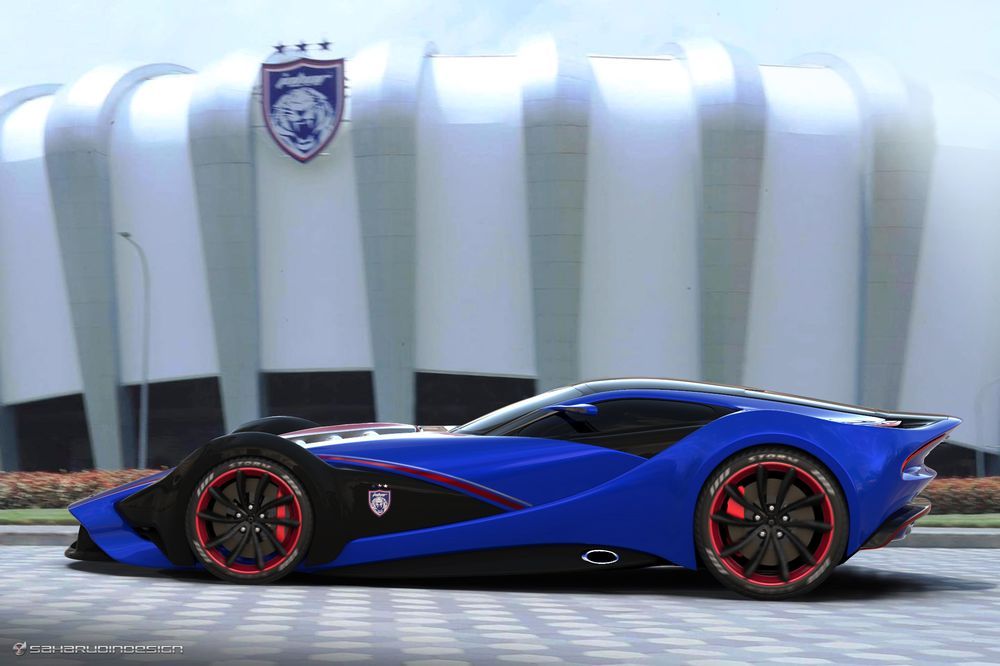 Bukan itu sahaja, sebelum ini beliau juga ada menyiapkan sebuah rekaan konsep Aston Martin yang dibina berdasarkan daripada kereta Hot Wheels. Selain Hot Wheels, beliau turut menggunakan kapal layar mewah Lamborghini yang baru dibeli oleh Conor McGregor, iaitu Lamborghini Tecnomar 63 Yacht sebagai sumber idea rekaan tersebut.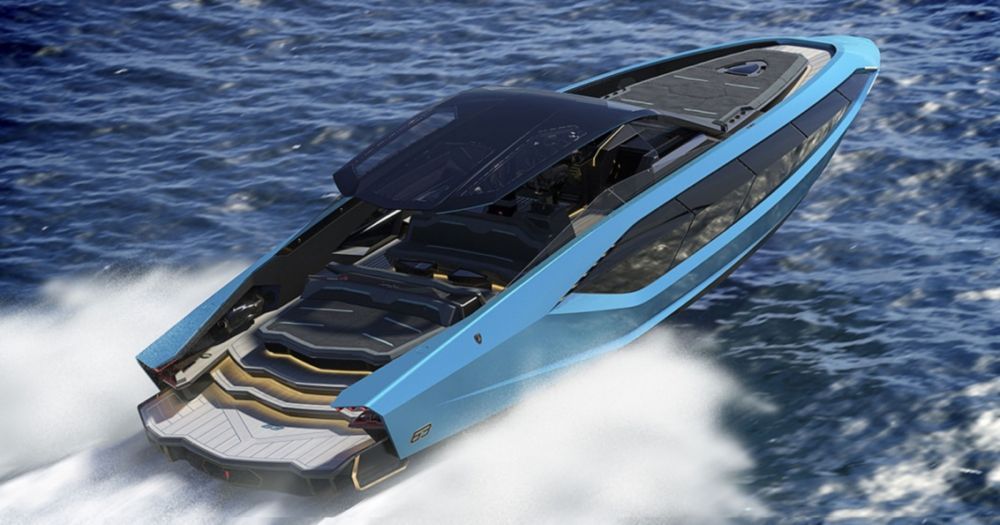 Setelah JDT mengumumkan kerjasama dengan Aston Martin, sebagai penyokong JDT, beliau berasa terpanggil untuk membuat rekaan konsep JDT Edition ini. Saharudin telah menggunakan semula reka bentuk kereta tersebut dan melakukan sedikit pengubahsuaian pada rekaan tersebut untuk memberi sedikit nafas Harimau Selatan pada rekaan model ini.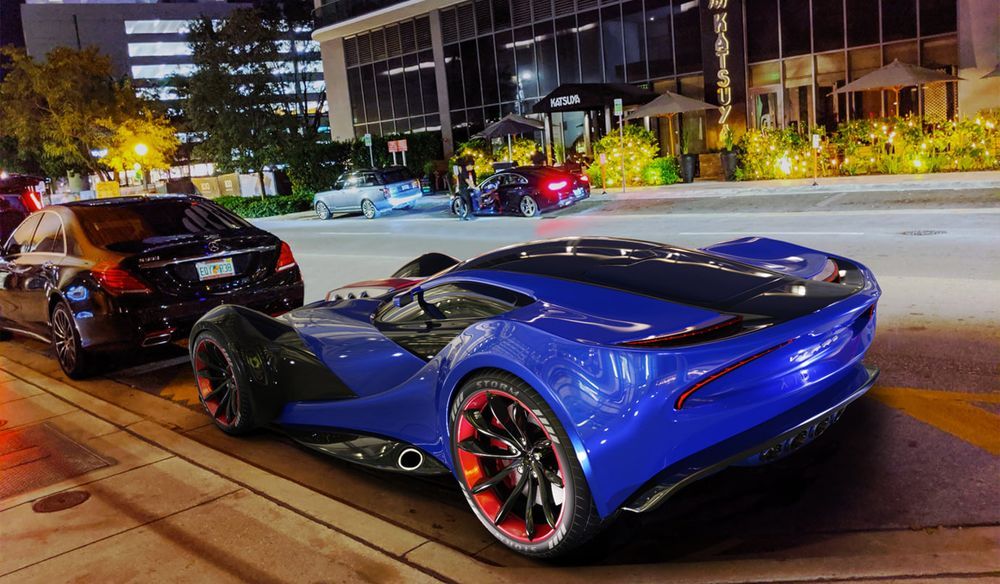 Kereta konsep JDT Edition yang dihasilkannya menggunakan gabungan warna biru, merah dan hitam sebagai warna tema yang menyamai warna yang digunakan oleh JDT sebagai warna rasmi pasukan mereka.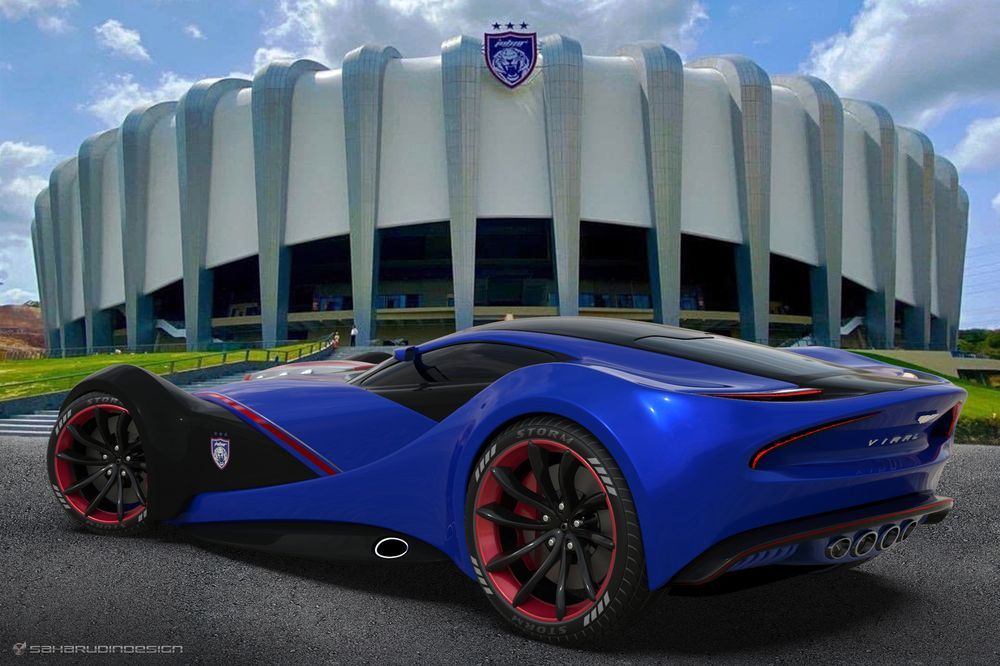 Saharudin berharap agar kerjasama antara JDT dan Aston Martin ini mampu membuka mata lebih banyak pihak serta jenama terkemuka dunia untuk melihat sendiri kehebatan dan kejayaan kelab bola sepak ini untuk memiliki kereta edisi khas pasukan yang tersendiri. Semakin terkenal JDT di mata dunia, semakin jauhlah nama negara bakal diangkat.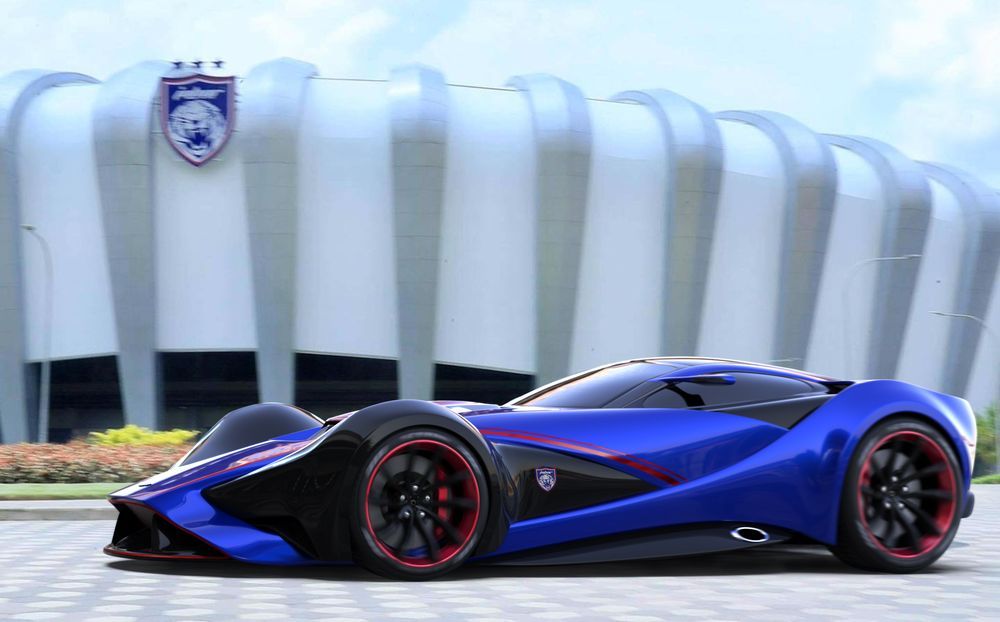 Pada pendapat anda, model Aston Martin mana satu yang akan dihasilkan sebagai kereta edisi terhad JDT Edition kelak? Atau adakah anda lebih menyukai reka bentuk konsep yang dihasilkan oleh Saharudin ini untuk direalisasikan? Kongsikan jawapan anda dengan kami!
*Kredit video: Saharudin Busri



For more latest car news, reviews, car buying guides and videos visit us at Carlist.my Auto News.
Check out all the best new & used car deals in Malaysia at Carlist.my.
Sell your car fast with the best offer? Visit us at CarlistBid.my.
Get the latest new car promotions at New Car website now.
---
---
---
---
Comments