Kadar Kecurian Kenderaan Tahun 2020 Menurun 37% - Proton Wira Kekal Kereta Paling Panas
Auto News Kehadiran pihak polis di merata tempat di seluruh negara ekoran pengumuman Perintah Kawalan Pergerakan yang bermula pada awal tahun lalu mungkin telah memainkan peranan penting dalam jumlah penurunan kadar kecurian kenderaan pada tahun lalu.
---
Menurut koordinator Lembaga Pengurangan Kecurian Kenderaan Malaysia (VTREC) Mas Tina Abdul Hamid, kes kehilangan kenderaan dilaporkan pada tahun lalu menurun 37% di mana hanya 7,400 kes dilaporkan berbanding 11,675 kes pada tahun 2019.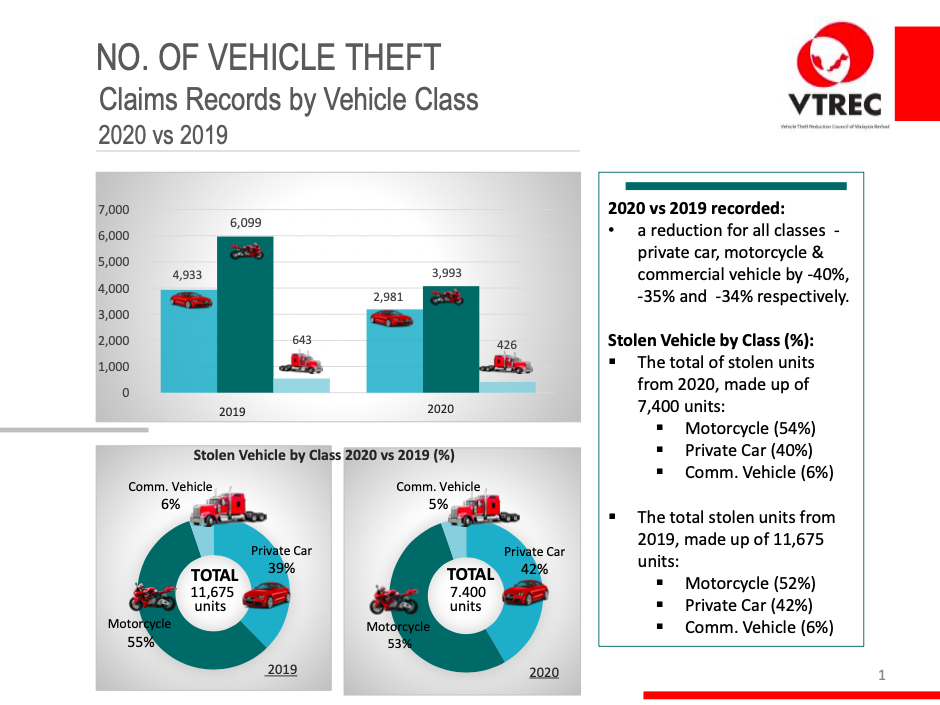 "Menurut statistik daripada Insurance Services Malaysia, 3,993 motosikal, 2,981 kereta persendirian dan 426 kenderaan komersial dilaporkan hilang pada tahun lepas," tambah beliau semasa pelancaran Kempen Kesedaran Awam Kecurian Kenderaan semalam.
Secara purata, sebanyak 20 biji kenderaan dilaporkan hilang setiap hari pada 2020 berbanding 32 biji kenderaan pada 2019. Meskipun berlaku pengurangan pada jumlah keseluruhan kenderaan yang dicuri, namun kereta Proton Wira yang pernah mendominasi pasaran Malaysia pada suatu ketika dulu kekal menjadi kenderaan paling panas apabila menjadi kenderaan paling banyak dilaporkan hilang pada tahun lalu.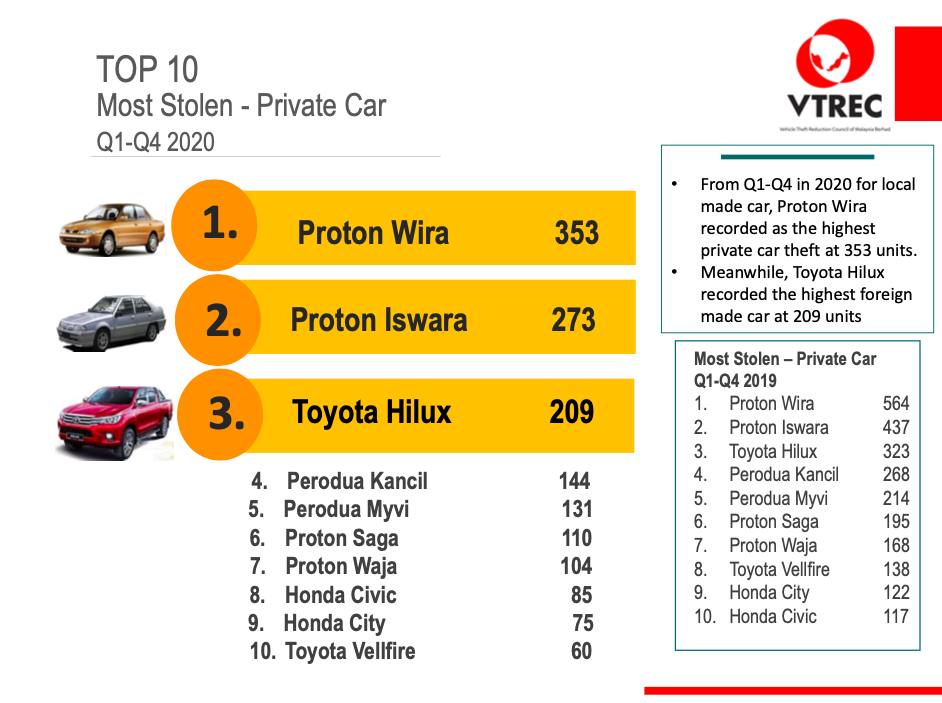 Sebanyak 353 biji Proton Wira dicuri pada tahun lalu, diikuti Proton Iswara (273), Toyota Hilux (209), Perodua Myvi (131), Perodua Kancil (114), Proton Saga (110), Proton Waja (104), Honda Civic (85), Honda City (75) dan Toyota Vellfire (60).
Meskipun kekal di tangga pertama, jumlah Proton Wira yang dicuri pada tahun 2020 menurun berbanding tahun 2019 yang merekodkan sebanyak 564 biji Proton Wira dicuri. Kecurian ini dipercayai berpunca daripada kesukaran mendapatkan alat ganti baharu untuk model ini. Tambahan pula, bilangan Proton Wira masih lagi banyak dipandu oleh rakyat Malaysia pada ketika ini memudahkan sindiket untuk mencuri.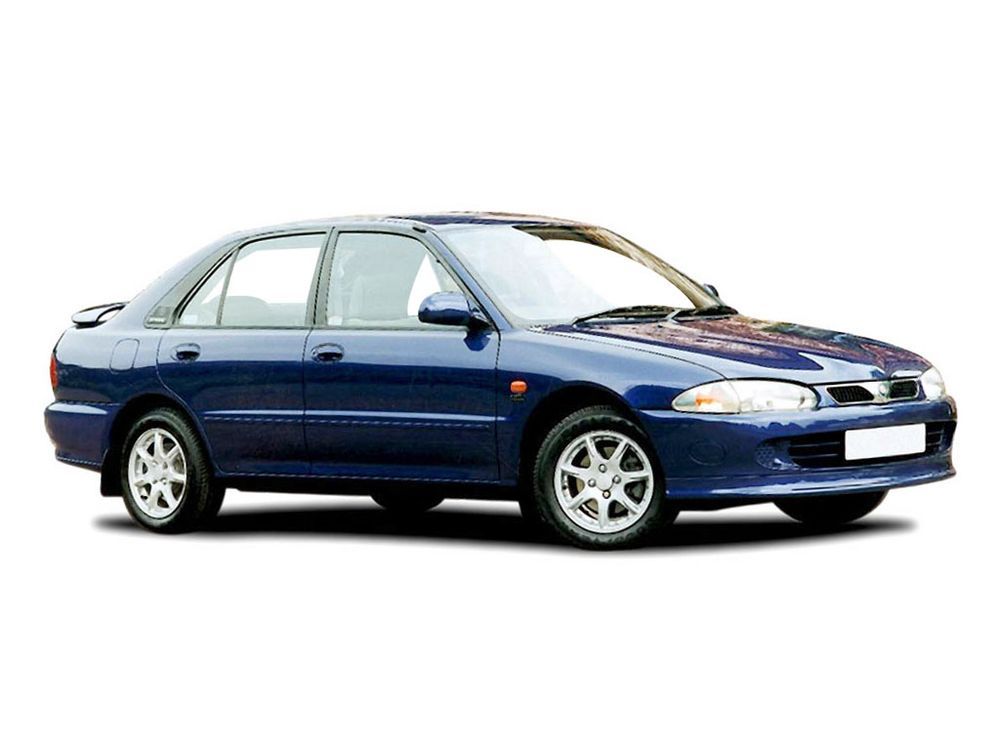 Jika kita lihat pada kedudukan Top 10 kenderaan dicuri pada 2020, tidak banyak perubahan besar direkodkan berbanding tahun 2019. Hanya kedudukan Honda Civic dan Toyota Vellfire sahaja yang berubah di mana Vellfire telah jatuh ke tangga ke 10 pada 2020 berbanding tangga ke 8 pada 2019 sementara Honda Civic naik ke tangga ke 8 pada 2020 daripada tangga ke 10 pada 2019.
Meskipun jumlah kecurian semakin menurun dan berkurangan, pihak polis tetap akan memberikan yang terbaik bagi membanteras jenayah ini secara berterusan. Menurut Timbalan Pengarah Risikan/Operasi, Jabatan Siasatan Jenayah Bukit Aman Datuk Dev Kumar, setiap tahun, sindiket curi kereta ini akan menukar modus operandi mereka serta menggunakan gajet yang canggih untuk mencuri kereta bagi mengelakkan dikesan oleh pihak polis. Tambahnya, polis perlu sentiasa up-to-date dan mengetahui segala teknik dan cara terbaru yang digunakan oleh sindiket curi kereta bagi memastikan mereka tidak ketinggalan di belakang.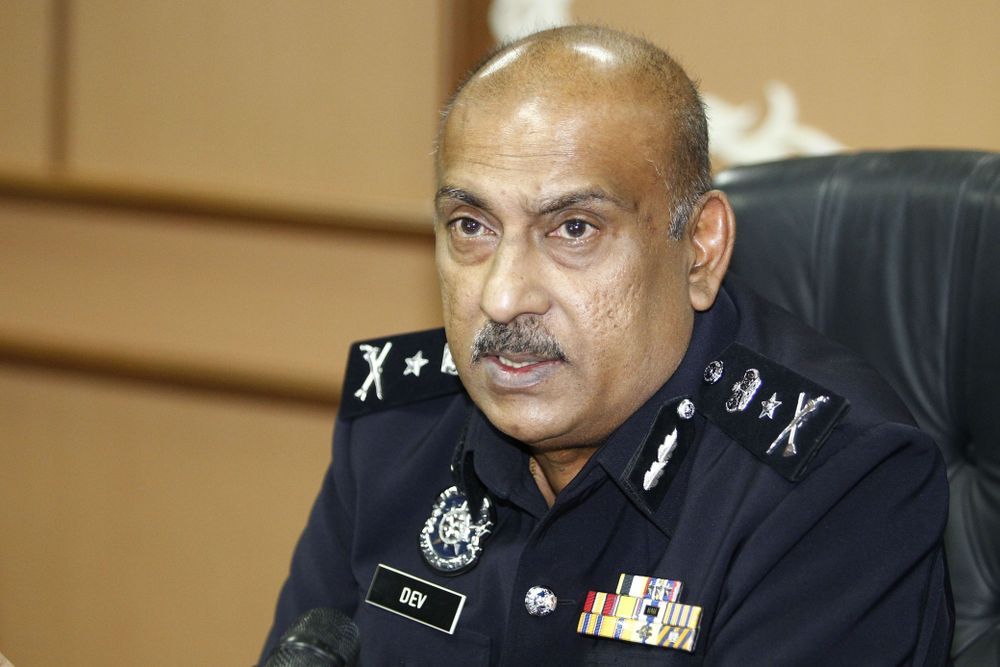 *Kredit Foto: The Star
Melalui pemerhatian polis, kereta tempatan yang dicuri akan dileraikan untuk mendapatkan alat ganti sementara model keluaran luar negara akan di hantar kepada pembeli di luar negara.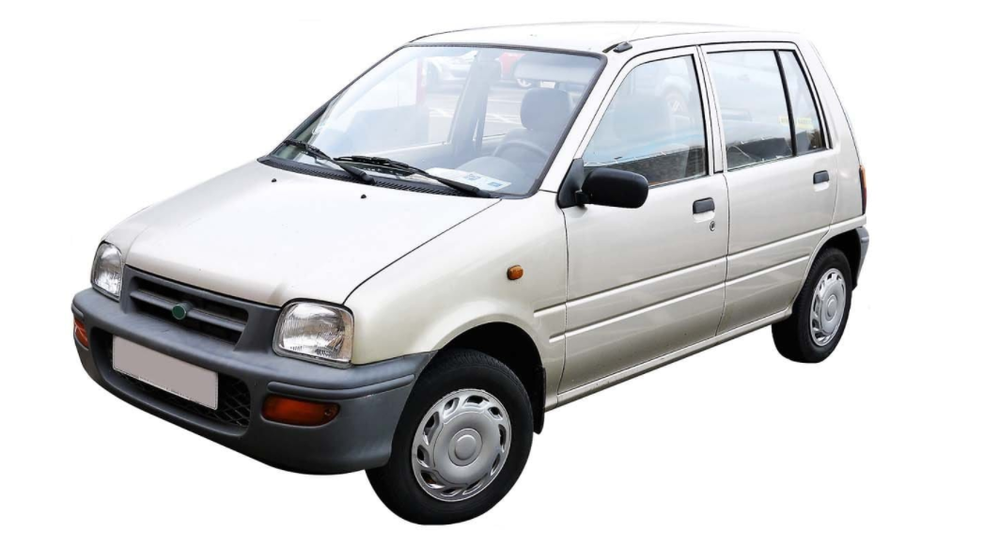 Kebanyakan kereta lama seperti Proton Wira, Proton Iswara, Perodua Kancil dan Proton Waja dipercayai dicuri untuk dileraikan untuk mendapatkan alat ganti. Bila pembuatan alat ganti baharu bagi model tersebut dah dihentikan, semakin sukarlah untuk mereka mendapatkan alat ganti bagi kenderaan tersebut. Ini mengundang lebih banyak kes kecurian model-model terbabit berlaku.
Dev Kumar menasihati semua pengguna kenderaan untuk memainkan peranan mereka untuk tidak mudah cuai dan memberikan peluang kepada pencuri untuk mengambil kesempatan. Pastikan kenderaan anda memiliki ciri keselamatan tambahan seperti kunci stereng dan pedal sementara pihak polis akan lakukan perkara selebihnya.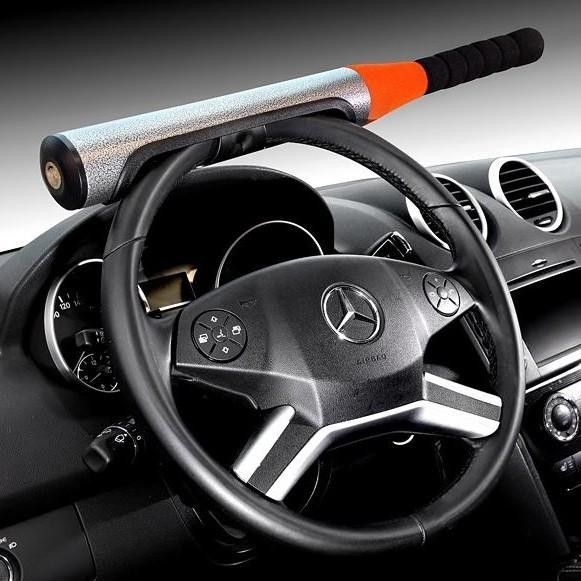 *Kredit Foto: Shopee
Sekiranya anda mempunyai kereta-kereta panas seperti yang tertera di dalam list yang dipaparkan, berjaga-jagalah. Jangan pula fikir "ah takpelah siapa je nak curi kereta lama aku ni" kerana jika kereta tersebut dicuri dan dileraikan, beratur orang nak beli! Penambahan pengesan GPS pada kereta anda amat membantu sekiranya kereta anda dilarikan.
Sesungguhnya kereta itu tidak datang bergolek, tapi ia boleh pergi sekelip mata. Jadi hargailah kereta anda!


For more latest car news, reviews, car buying guides and videos visit us at Carlist.my Auto News.
Check out all the best new & used car deals in Malaysia at Carlist.my.
Sell your car fast with the best offer? Visit us at CarlistBid.my.
Get the latest new car promotions at New Car website now.
---
---
---
Comments