 Three days of on-site preparation. That's how long it took for Kawabata and the team of GReddy Trust engineers to set the car up and test it for their Guinness World Record attempt- with an airstrip at the Furjairah International Airport at their disposal and a hangar to conduct work in. The previous record holder from Poland had executed a drift at 218 km/h, and Kawabata aimed to shatter that record.
The car in question is a 2016 Nissan GT-R, but with a number of modifications done to make it capable of handling the stress. While the base engine is still a VR38, capacity has been pushed to 4.0-litres (most likely through GReddy's GR40 stroker kit for the motor). There is a sequential gearbox in place of the standard dual clutch, and power is only delivered to the rear wheels. If Kawabata's competition car is anything to go by, this GT-R should also be running an R34 rear end to handle the power.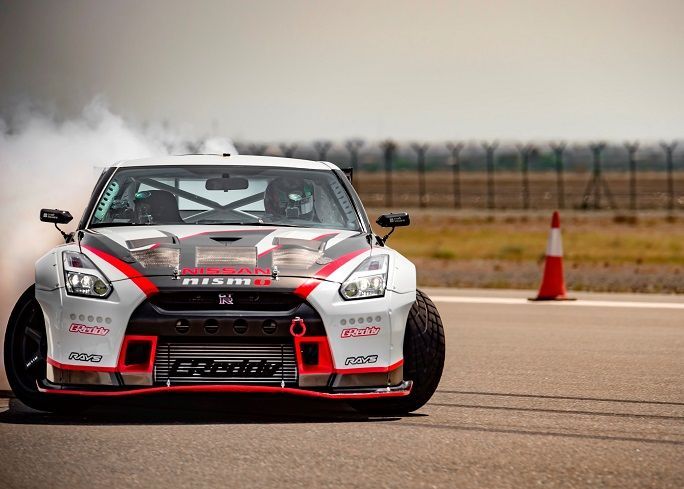 The result is an agile car with 1380 hp on tap- more than enough to surpass the 218 km/h record. For this event, the car was clothed in NISMO colours, following their global theme of grey and red streaks on a white body. With 3 kilometres of runway and 3 attempts, Kawabata went for it and clocked a highest speed of 304.96 km/h, at the required drift angle of 30 degrees.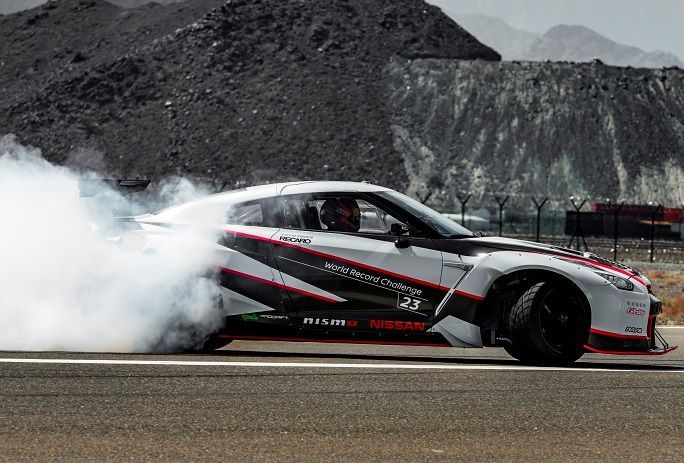 But this is likely a walk in the park for Kawabata. As a D1GP driver, he has done some truly incredible acts of sideways sorcery, riding the wall and threading the needle time after time. And while NISMO are laying claim to the feat, the majority of the engineering work for the car was conducted by GReddy Trust- after all, they are the ones who built Kawabata's R35 competition car.
---
---
---
---
Comments