LA 2018: Audi Unveils e-tron GT Concept
Auto News While Audi may have started down their all-electric path with their e-tron SUV, it's their next model that's truly breath taking. You see, SUVs and crossovers are, to coin a modern phrase, trending, but they will never be truly representative of a brand like Audi. That's where the e-tron GT Concept comes in, with Audi teasing it in the days leading up to the 2018 Los Angeles Auto Show, and finally whipping the covers off for the world to see.
We're a little late to the party with this coverage, but it's still a car worth talking about. This isn't a sedan so much as a four-door coupe, which is code for sleek rooflines and compromised rear headroom. We're not complaining, because from these photos the e-tron GT Concept is a stunner of a concept vehicle. It's 4.96 meters in length, 1.96 meters wide, and 1.38 meters high - dimensions dictated by form and aerodynamic efficiency.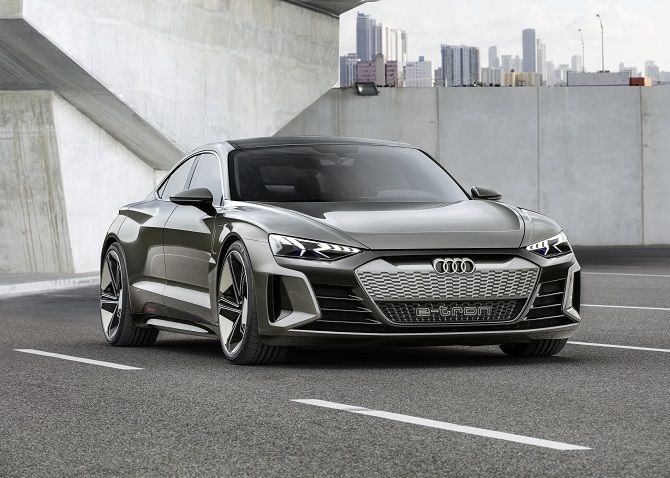 Electric cars, despite their environmentally friendly demeanour, have no choice but to lug their power sources with them no matter how charged they are. This in turn makes electric vehicles heavy, and if battery weight can't be immediately reduced due to current technologies available on the market, then Audi has to look in other places. Carbon and aluminium feature heavily in the construction of the bodywork and the chassis for that extra-light touch. Big 22-inch wheels sit at each corner, wrapped in 285/30 R22 size tyres to keep that heavy body in check.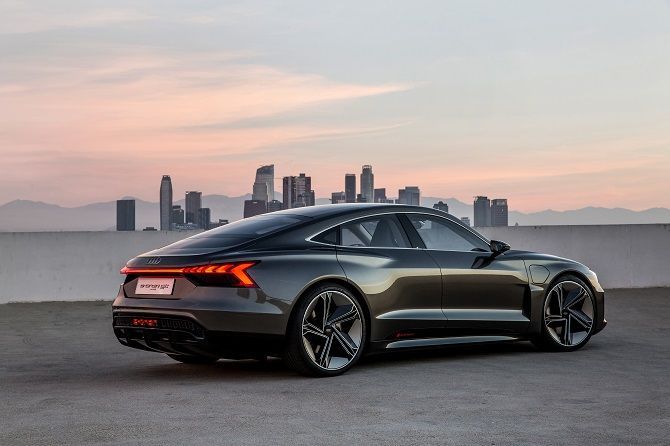 Despite not having a conventional engine, the e-tron GT Concept still needs cooling for those battery packs. Ducting in the bodywork channels air to keep the systems cool, as well as to make sure the brakes don't start to cook as they work overtime to shed speed. After all, the e-tron GT Concept packs one electric motor at the front and the rear of the car, with a total system output of 590 hp. Theoretical 0 to 100 km/h sprints are dispatched with in 3.5 seconds, taking only a theoretical 12 seconds to hit 200 km/h.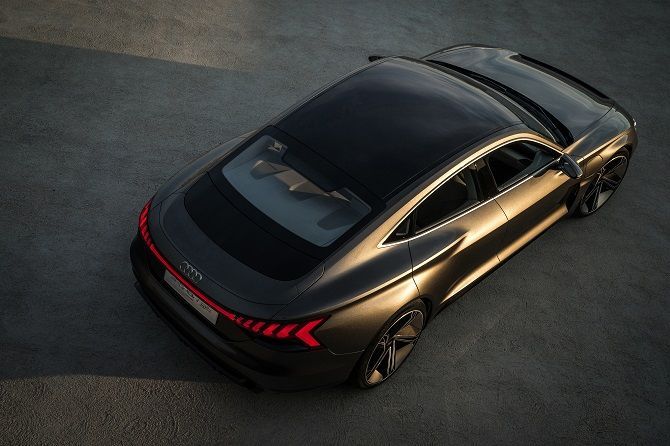 Aggressive regenerative braking helps to recover up to 30% of the energy used, allowing the e-tron GT to keep a sane range even when pushing it hard. Charging the e-tron GT Concept to 80% capacity would take just 20 minutes with the right charging system, courtesy of a whopping 800-volt system. This would give it a range of around 320 kilometres, which makes it a highly practical proposition; you would have enough range to just about make it to Penang or Singapore if you're frugal - after all, these ranges also assume you sprint every now and again.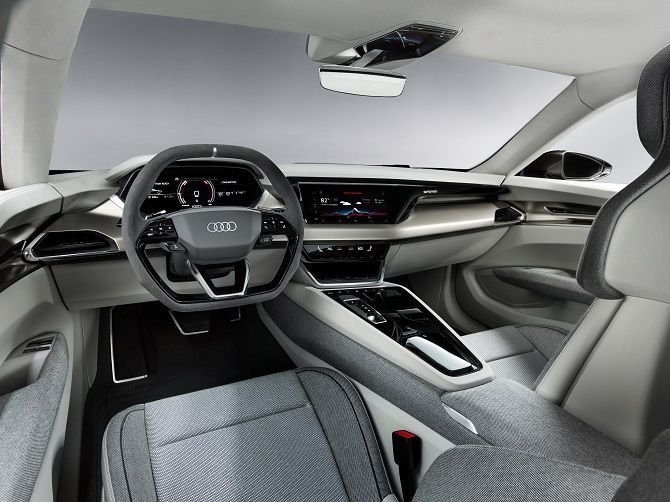 But looks and performance alone do not a car make - especially in the case of luxury brands like Audi. The interior also has to be up to spec, and the e-tron GT Concept has an interior that does the vehicle justice. It's a politically correct statement for this concept car as well, as the interior is vegan. That's right - no animal products were used - although the way interiors are going, brushed metal and high grade plastics do better than leather trim, while seat materials can be replaced with faux polymers that you would hardly be able to tell apart from the real thing. The layout is kept simple and Audi-familiar, a reminder that this car is probably closer to production than you'd think.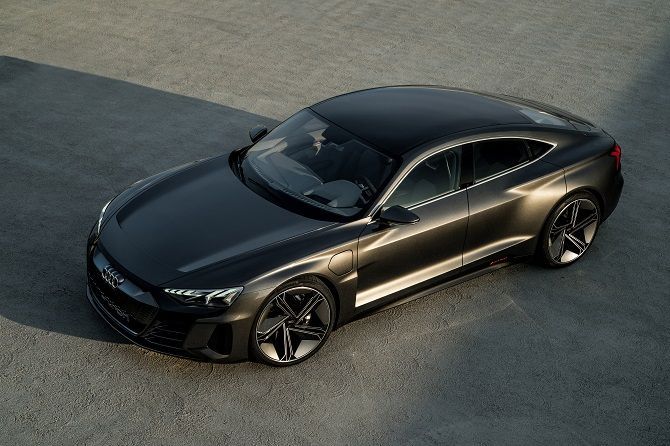 Expect to see this on the roads by 2020. Whether or not it'll come here depends on Audi's commitment to building the brand in our country, and our country's own infrastructure development. Electric cars have big potential here provided we have the right network - for now, a pithy three chargers are your local mall isn't going to cut it, especially for cars that have no choice but to charge up.
---
---
---
---
Comments