Lake Wörthersee - Where The World Unites To Celebrate The Love For All Things VW
Insights
Some of the biggest entries in modern history centre on some of the unlikeliest candidates, people without clout or big budgets, but whose accounts are richer in faith and passion than dollars and cents. Microsoft was upstaged by a couple of post-graduate students working out of their dormitories, Toyota's massive F1 budgets couldn't deliver a performance that can match a small team working out of small English town of Woking, and more recently, no amount gerrymandering by the powerful could stop a hastily formed loose group of volunteers from organizing the greatest relay race in history – the 24-hour race to transport postal votes from back to Malaysia.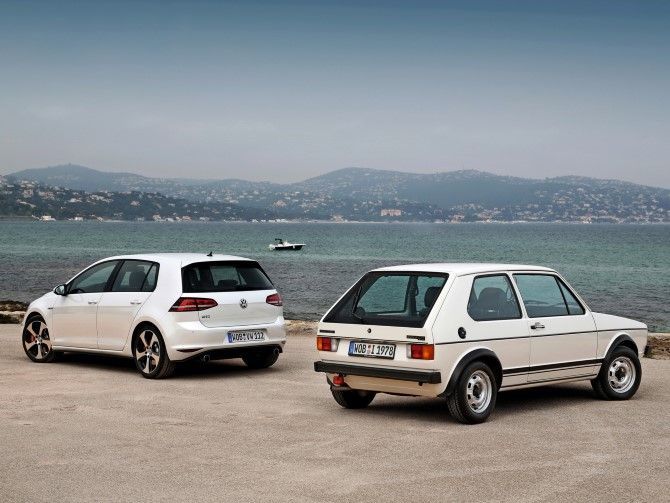 In the annals of car culture, many of the greatest legends were accidental. Toyota didn't plan for the AE86 Corolla to be such a hit. When the aptly named Dr. Friedrich Goes and his loosely formed group of engineers at Volkswagen decided to stay back in office to work on a secret 'super Golf' project not approved by their bosses, they didn't expect that forty years later, the three letters G-T-I will continue to fuel an automotive cult followed all over the world.
Until today, no car company no matter how big their budget is, can replicate the loyal following that Volkswagen enjoyed from fans of the GTI.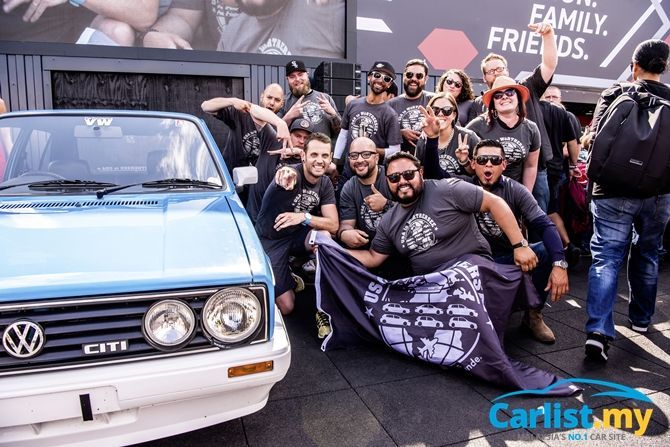 When Volkswagen Chairman Rudolf Leiding approved the first Golf GTI in 1975, he had expected it to be nothing more than a one-off model, to sell no more than 5,000 units. Why would the European blue collar working class pay more for a faster Golf? More than forty years later, the market is proving him wrong with a cumulative sales that is now close to 2 million units.
Herr Goes and his team of engineers thought their achievement stopped at building a great car. Little did they know that the car was only the beginning of a new sub-culture. One action influences another - a wing flutters in Wolfsburg, winds change in Uitenhage, and rain follows in Pekan.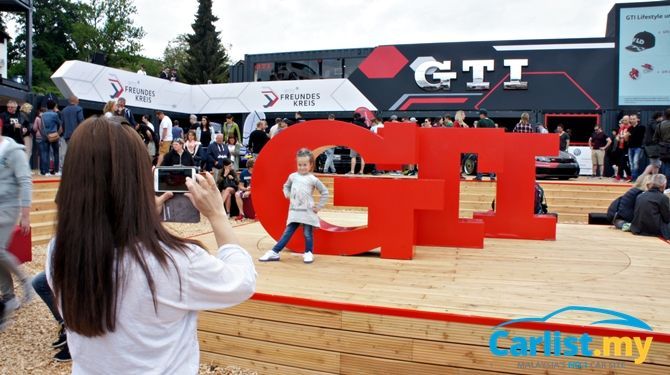 Nearly 1,000 km away from Volkswagen's nerve centre of Wolfsburg, Germany lives Erwin Neuwirth, an Austrian actor living in a small Austrian town of Reifnitz. In between his acting duties, Erwin ran a restaurant by Lake Worthersee. A sharp entrepreneur, Erwin was always thinking of ways to attract more tourists to his town.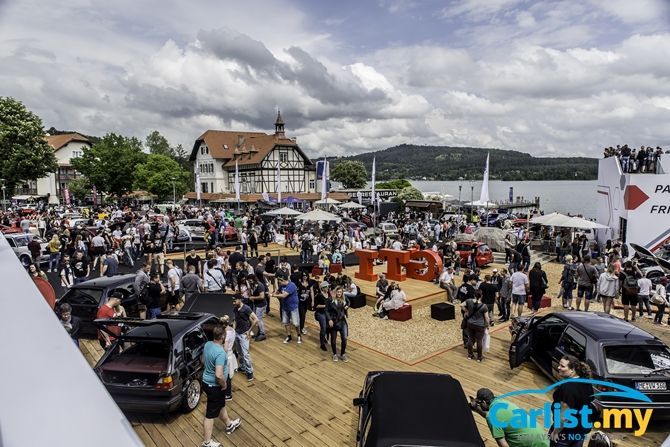 In 1982, he organized the first GTI Wörtherseetreffen, as the meeting of GTI fans was known as in the local language. It was a fan-organized event and had no involvement from Volkswagen. The first event saw less than 100 cars turning up, but with respected automotive personalities including Austrian F1 driver Nikki Lauda gracing subsequent events, GTI Wörtherseetreffen grew bigger.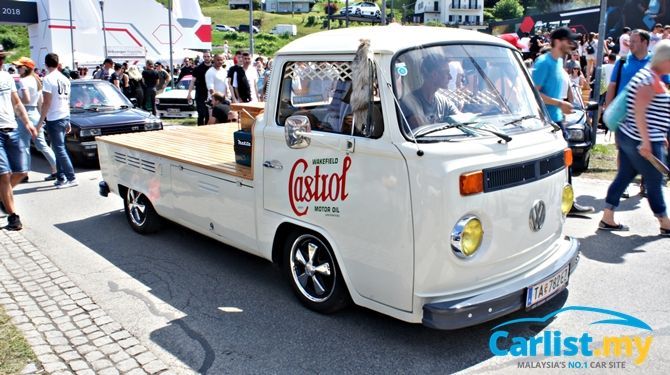 Today, Volkswagen fans from all over the world make an annual pilgrimage to the serene summer surroundings of Lake Wörthersee every May/June. For these fervent disciples of hot hatch tuning, Wörthersee is their Mecca.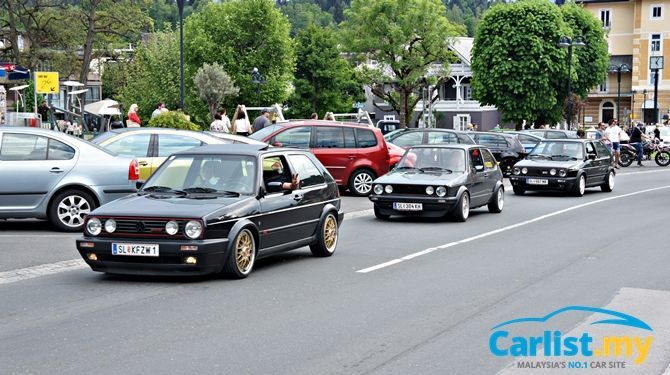 Like all popular lifestyle events, one either likes it or hate it. The quiet and introverted residents of Reifnitz balk at it but business owners love it. Every year, more than 120,000 fans and 6,000 cars descend into the town, bringing with them not just convoys of heavily modified Volkswagens new and old, but also cars from Volkswagen's sister brands Audi and Skoda.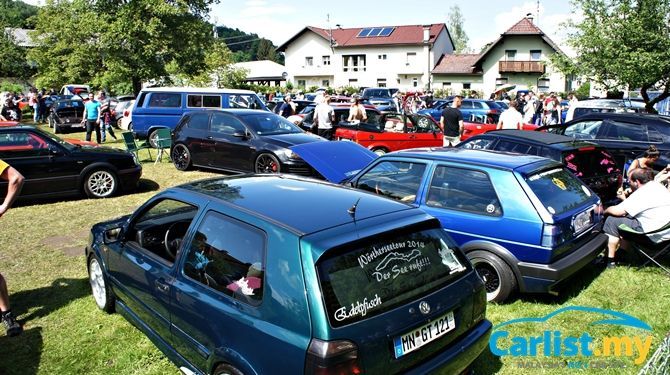 What started as a GTI gathering has now grown to include anything from Sciroccos to T5 vans to Jettas and, Passats and even Audi A4s. Anything produced by the Volkswagen Group, new and old, are welcomed.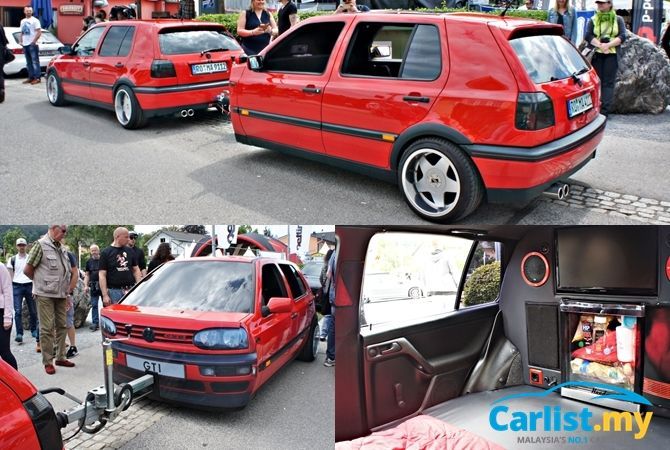 In the past, the four-day event was characterised by rowdy fans, popping exhaust noise, and the smell of burnt rubber. Fans gather along long strips of tarmac for illegal drag races and roundabouts become makeshifts skidpads, while parking lots become locations of rave parties.
This was also why Volkswagen didn't want to get involved with earlier iterations of Wörtherseetreffen, even though the event celebrated its cars. But as a manufacturer, it was difficult for the company to be associated with tuning culture.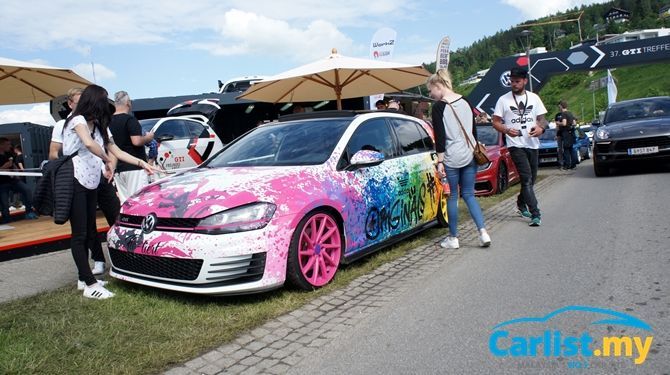 And don't ever mention anything about that famous Internet meme to visitors of GTI Wörtherseetreffen. The one about finding the location of a Volkswagen meet simply by looking out for an orange glow on the sky, the glow of their check engine lights. You will be heckled, bottles will be thrown at you, and you will wake up by the lake minus your pants. These are hardcore fans who love their Volkswagens very much, warts and all. They literally flew and sailed across seas, drove over mountains, and crossed continents with their Volkswagens to perform their pilgrimage.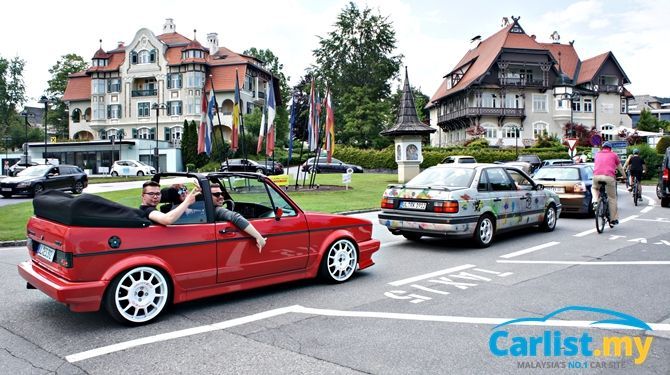 However as of late, the atmosphere at GTI Wörtherseetreffen has toned down significantly, with the Austrian Polizei present at nearly every junction. Every few minutes, Polizei cars – which ironically, are mostly Volkswagen T5 vans and Passat Variants - were seen driving up and down the three main roads surrounding Lake Wörthersee.
The Austrians don't share the same love for cars as their German counterparts. Where the Germans fiercely defend their speed limit-free autobahns, the Austrians practice a zero tolerance on speed limits. The national speed limit is 130 km/h, 50 km/h for urban areas, 30 km/h for housing areas.
Some residents put up signs at intersections saying "You can enjoy your GTI quietly" while others simply go on a holiday to escape the crowd and the noise.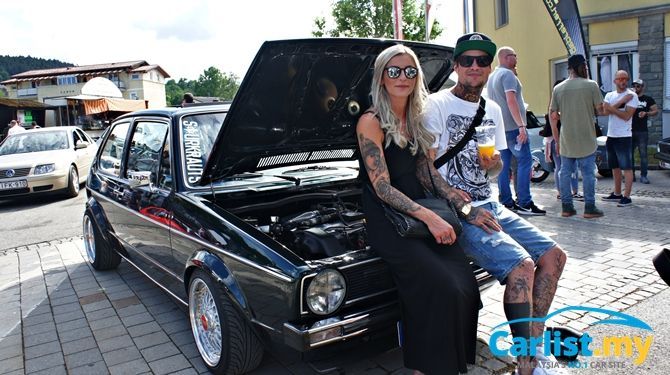 On the whole, visitors of Wörtherseetreffen were very respectful of the police. Anti-social vehicular behaviours have now been replaced by passive car spotting. The stretch of road outside the ENI petrol station in the nearby town of Velden was the focal point. Bring out a deck chair, have a cold beer and give a thumbs up to a fellow petrolhead driving past. Paddy McGrath of Speedhunters documented the atmosphere quite well in this post here. Perhaps after 37 events, Wörtherseetreffen is maturing.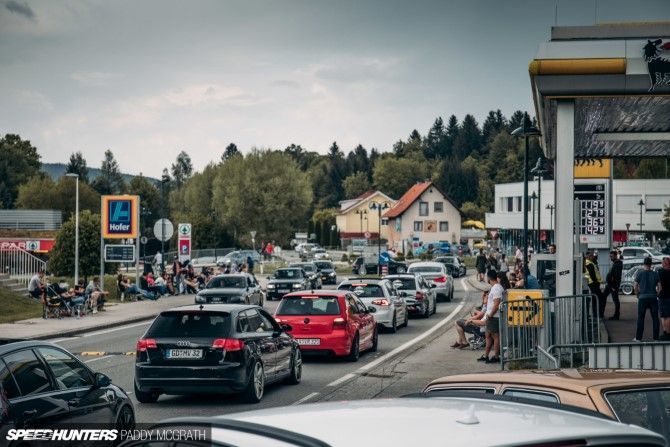 The formal participation of Volkswagen, which since 2006 has co-opted the fan-driven event as one of its own, also helped. With better resources and expertise in logistics, the event is now better coordinated with local authorities and it's better organized and safer for everyone.
Every Wörtherseetreffen now sees a new Volkswagen model announced, while young Volkswagen apprentices are given a chance to show off concept cars that they've worked on, sort of a prelude before they gain enough experience to work on a full-fledged international motor show-standard concept car.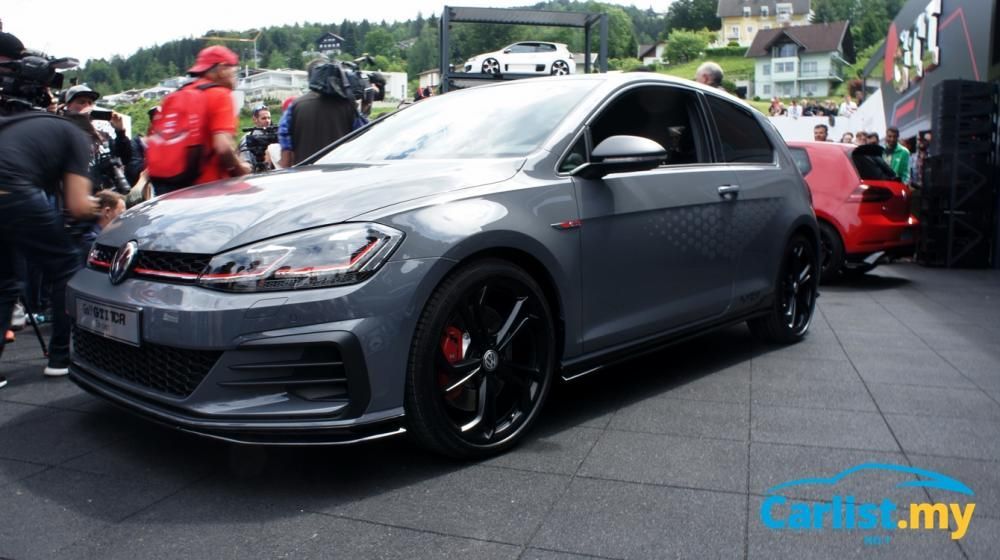 This year's event saw the announcement of the Golf GTI TCR Concept while the young apprentices – aged between 19 and 23 - showed off a Golf GTI whose boot had been retrofitted with a tablet-controlled foldable large flat screen TV.
The theme for this year's event was 'Passion. Family. Friends' and how apt it was. Friends now include Volkswagen clubs from South Africa, China, USA and even Malaysia, participating on their own initiative. For the first time ever, GTI fans from Malaysia were represented by Volkswagen Club Malaysia, who got their five minutes of fame to share their experience with their fellow fans from other continents.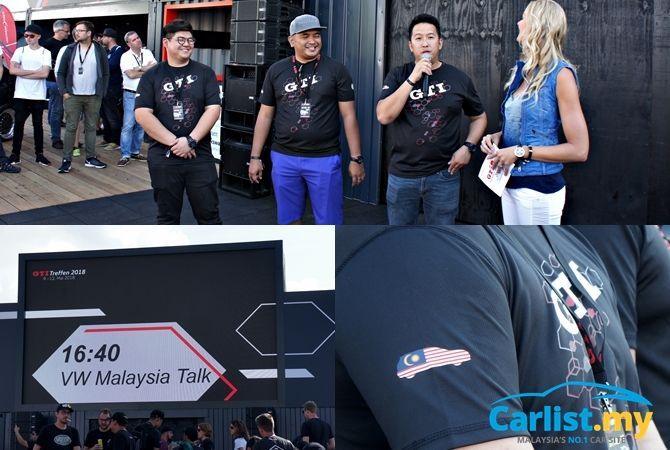 The star of the show was a South Africa-only CitiGolf, a derivative of a Mk1 Golf. It was built by an American fan who travelled to South Africa to locate a donor car, before shoehorning a 3.6-litre VR6 engine from a US-market Passat, and shipping the completed car from South Africa to Europe just in time for the meet. It was a project that spanned three continents.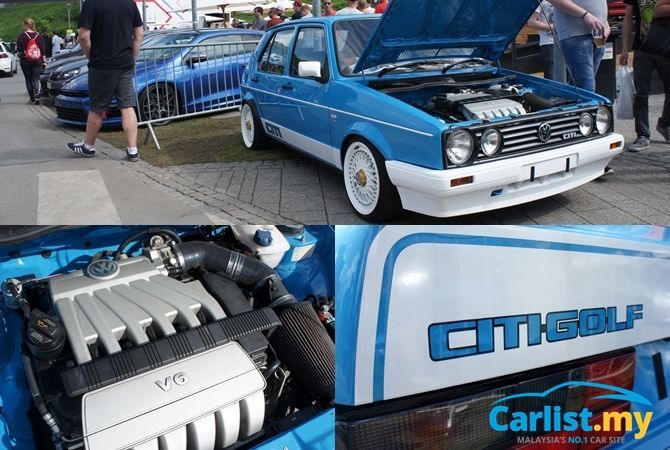 Others shipped their cars from USA while a group of British fans drove across the English Channel, driving thousands of kilometres on the wrong side of the road with their right-hand drive Volkswagens to join their fellow fans from the continent.
At the same time, a small group of hardcore fans of the original Wörtherseetreffen have taken upon themselves to preserve the spirit of the original unfiltered Wörtherseetreffen by gathering two weeks earlier.
They had intentionally kept information of their planned gathering only to within their tight-knit community to keep the numbers low. Like many things about meetings involving car fans, it stops being fun when it gets too crowded and immature kids start doing silly things that get everyone else in trouble.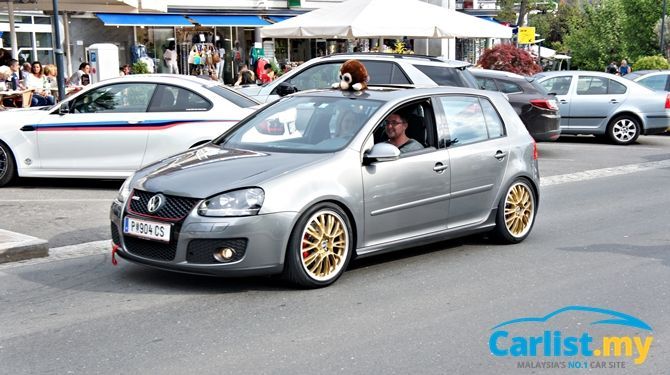 Whichever their interpretation of how GTI Wörtherseetreffen should be run, all of them agree that their Volkswagen means a lot to them. For these people, 'Aus Liebe zum Automobil,' loosely translated as 'For the love of cars,' is represented best by a Volkswagen rather than by some out of reach exotic.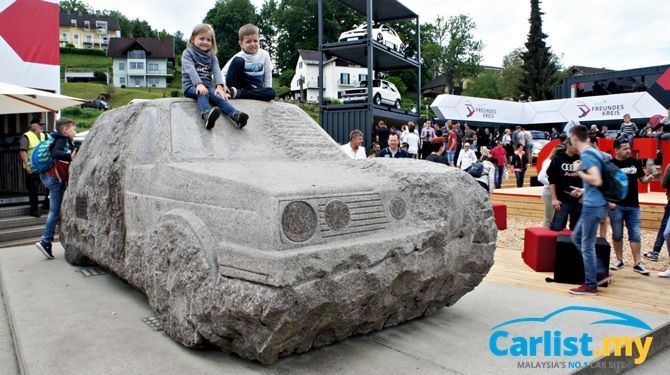 For four days a year, one car brand made everyone put aside their differences to celebrate their common love for cars. Political leanings, gender, skin colour, and more importantly, tuning philosophy – slammed or stanced, clean stock standard or heavily modified – everyone showed respect to one another, acknowledging the diversity in each fan's expression of his/her individuality. Passion. Family. Friends.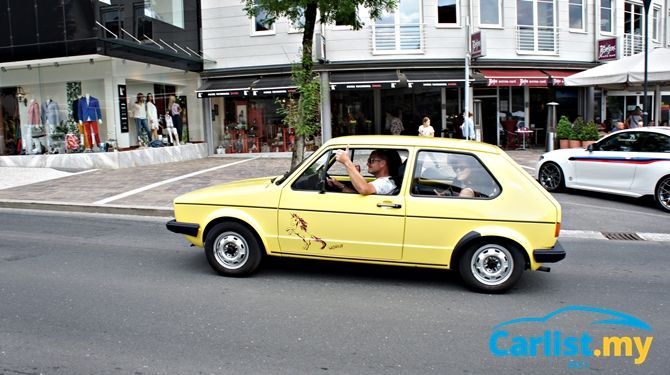 Enjoy the video highlights of the GTI Wörtherseetreffen 2018!
Our friend Hezeri from Careta.my did a pretty good vlog that captured the atmosphere. Enjoy the video below.