Lamborghini Aventador LP750-4 SV Completes The Nurburgring Run In Under Seven Minutes
Auto News There's an exclusive club at the Nürburgring race track in Germany known as the "Under 7". Its members are the cars that have managed to lap the track and all of its 154 corners in under seven minutes, no mean feat. Well, there's a new entrant into the club and it is the Lamborghini Aventador LP750-4 Superveloce.
Lamborghini released this video to officially confirm its achievement and you can watch as the driver, Marco Mapelli work hard on the steering wheel to meet the required completion time.
The latest bull from Sant'Agata managed to make its way around the entire Nordschleife registering an officially recorded time of 6:59.73. This puts the Aventador SV alongside the barely-road legal Radical SR8 and the Porsche 918 Spyder hybrid supercar in the "Under 7" club. Although unofficial, the McLaren P1 also recorded a time of 6:47.
Revealed at the 2015 Geneva Motor Show, the Aventador SV is a lightened, more powerful version of the standard car. Weighing in at 1,525kg, a full 50kg lighter and packing an extensive aerodynamic package that sees an increase in downforce by 170% it is little wonder that the SV is track-minded to tackle such a challenge.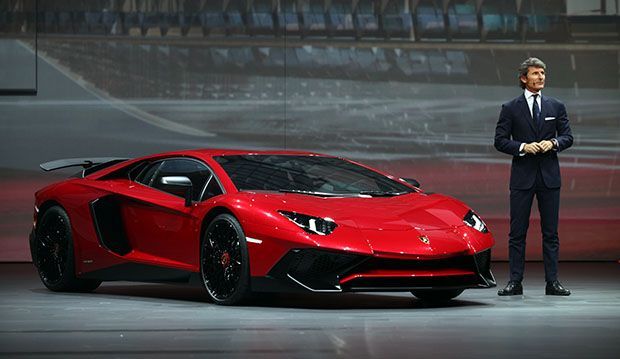 Other enhancements that helped with this endeavour is its reworked naturally aspirated 6.5-litre V12 engine that outputs 740hp and 690Nm of torque. 0 to 100 km/h is met in just 2.8 seconds and top speed stands at 350 km/h.
---
---
---
Comments