Lamborghini's 820hp Essenza SCV12 Will Spit Green Fire On Its 40 Owners
Auto News The Essenza SCV12 is the ultimate Lamborghini, at least for now, and houses their most insane V12 engine to date.
---
Lamborghinis are fast and loud. Yes, we all know that to be the case. Their current line-up of models have injected some much needed finesse to put them on-par with other supercars in terms of out-and-out on-road thrill to match the noise and theatre, but the Essenza SCV12 is a different kind of animal.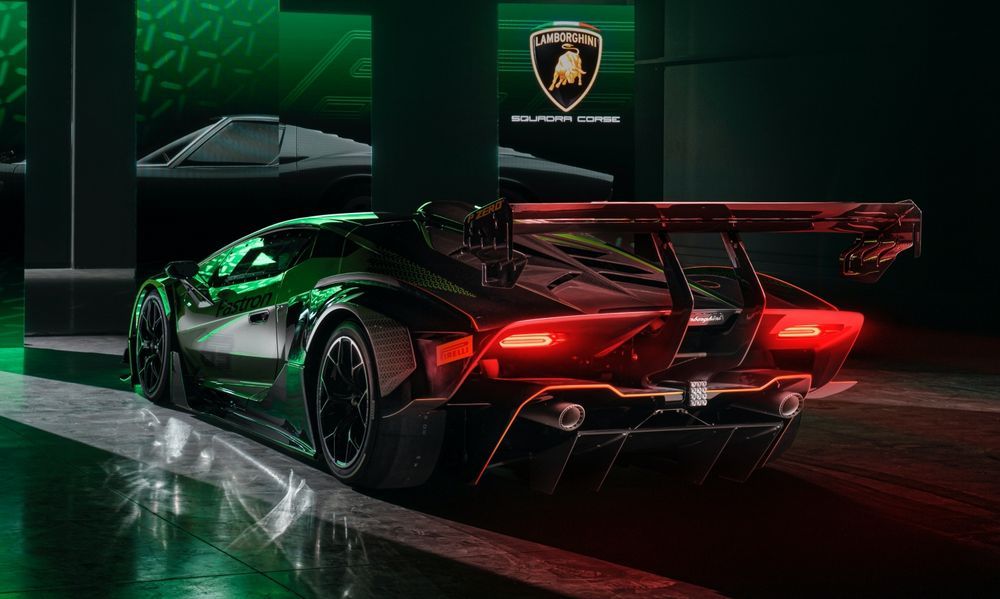 For now, this is the King of Bulls, the alpha beast in the Sant'Agata stable. It's very green, very exclusive, very powerful, and falls squarely into the 'hypercar' category despite the term's muddy definition. That said, it's also track-only, so driving on public roads is out of the question.
Just 40 examples are due to be built as the car is designed, developed, and built by Lamborghini's Squadra Corse racing arm. Having a twelve-cylinder mid-engine layout, you'd be right to assume some relation to the formidable but ageing Aventador. While that's true, Lambo's race geeks have made pretty extensive modifications to the point that only trace amounts of the base car are left in the final product.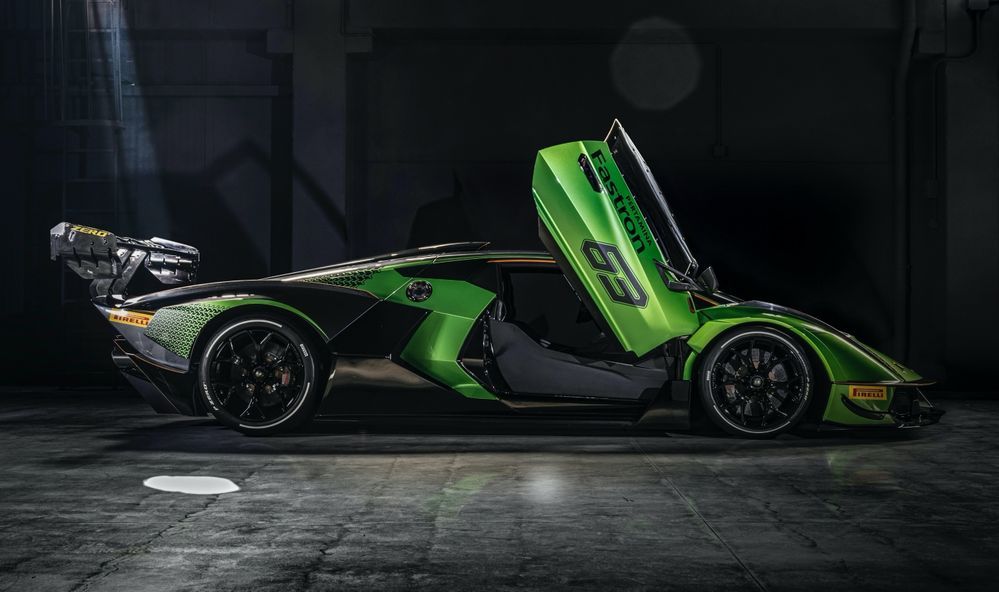 Nearly every bit of steel has been replaced with titanium and/or carbon fibre, and the bespoke aero package anything but conservative, generating a colossal 1,200kg of downforce at 250km/h. It rides on slick racing tyres, naturally, made by Pirelli.
The interior, as you'd imagine, has been stripped of nearly every creature comfort. That race-spec steering wheel is a sight to behold, sure, but the only luxury that we can see within the car comes from the generous helpings of Alcantara to help offset the otherwise entirely carbon-clad cabin.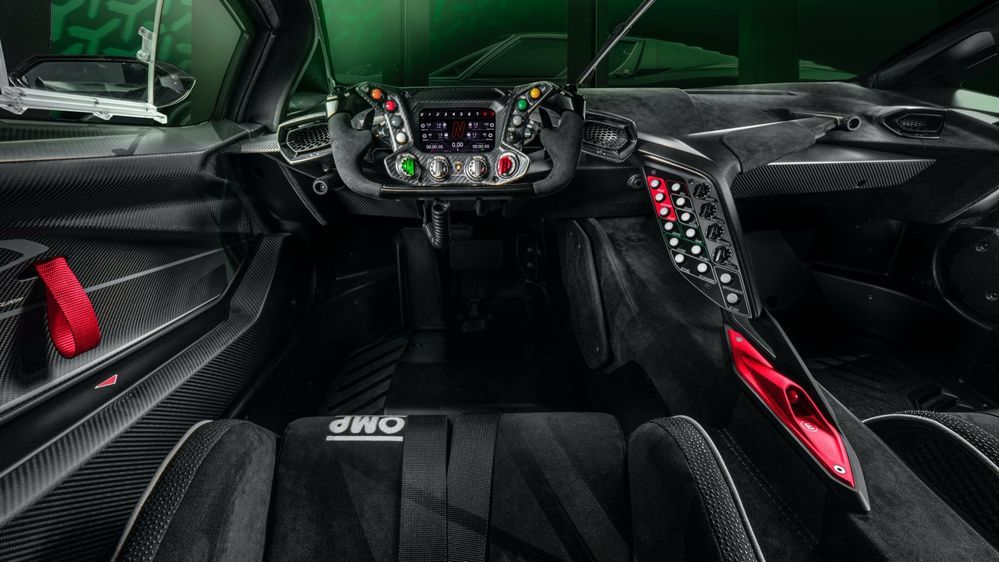 However, the star of the show here is the naturally aspirated V12 engine at the heart of the Essenza SCV12. It displaces the same 6.5-litres as the Aventador's, but with heavily revised motorsport-tuned internals and a little bit of black magic, Lamborghini has managed to extract 820hp - an insane figure without the aid of forced-induction. They're calling it their most powerful V12 to date, and it's no wonder why.
This isn't stealthily augmented by some hybrid tech either, as was the Sian, yet it produces more raw power. And remember, this is the version they expect to 'sell' to customers. Exactly how the Italian marque expects those 40 buyers to tame all that fury on the track without the superhuman reaction times of a racing driver is anyone's guess.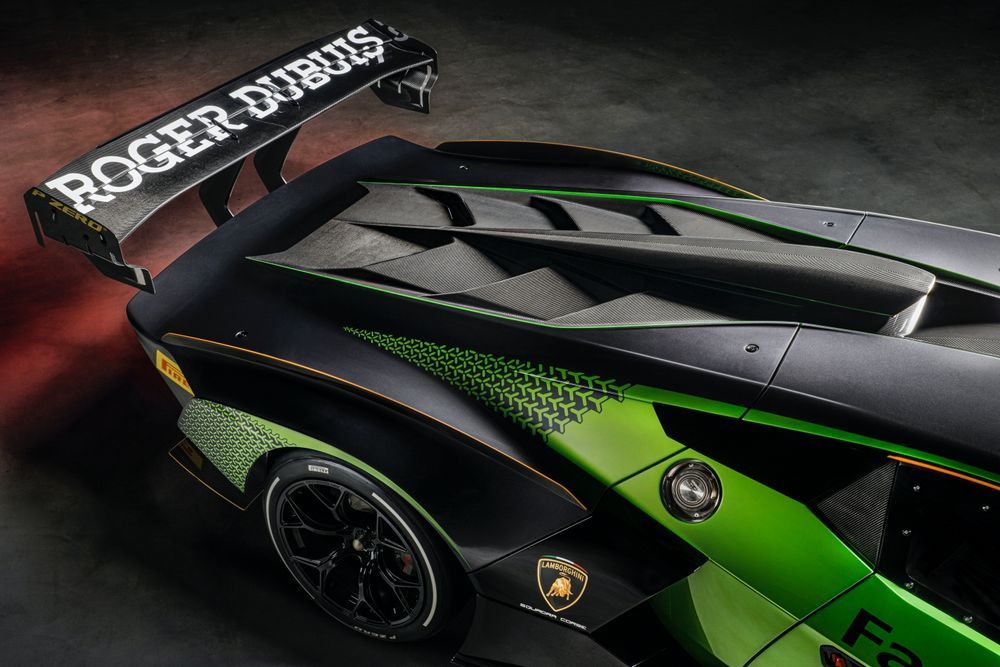 In fact, even the buyer experience isn't cut and dry with Lambo's ultimate track car. Owners will likely not be allowed to take the car back home with them, even if it is on a trailer, but instead allowing Squadra Corse staff to hold onto it until the next time he or she chooses to have a track-day, in between which the car will be stored in a new purpose-built hangar near the company's HQ.
Lamborghini will also enrol them in an exclusive training program similar to that given to their works drivers, which grants them access to various track events held by the automaker on various circuits across the world.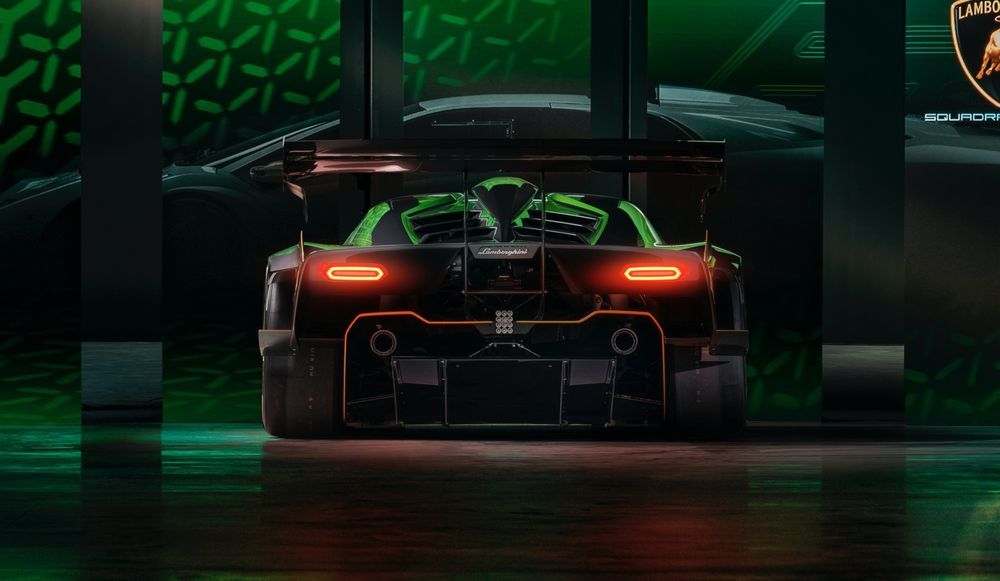 All told, the Essenza SCV12 is probably going to be the foundation upon which Squadra Corse builds their next-generation of competition-ready race cars, and the fact that they're letting customers into that process so early in their championship campaign is a bloody cool move.
---
---
---
---
Comments