Land Rover Launches 2022 Range Rover - The Transformation Begins!
Auto News Last night was one of the biggest occasions for Jaguar-Land Rover in 2021, revealing both their next-generation 2022 Range Rover that spearheads an ambitious electrification road map that would essentially reinvent the British firm over the coming decade.
---
At first we weren't sure if we were looking at facelift of the outgoing Range Rover, but there's plenty of newness to be found under the skin. Land Rover are clearly hesitant to diverge too wildly from the visual brand built up by the preceding generations, but rather elected to refine and subtly alter a very recognisable vehicle.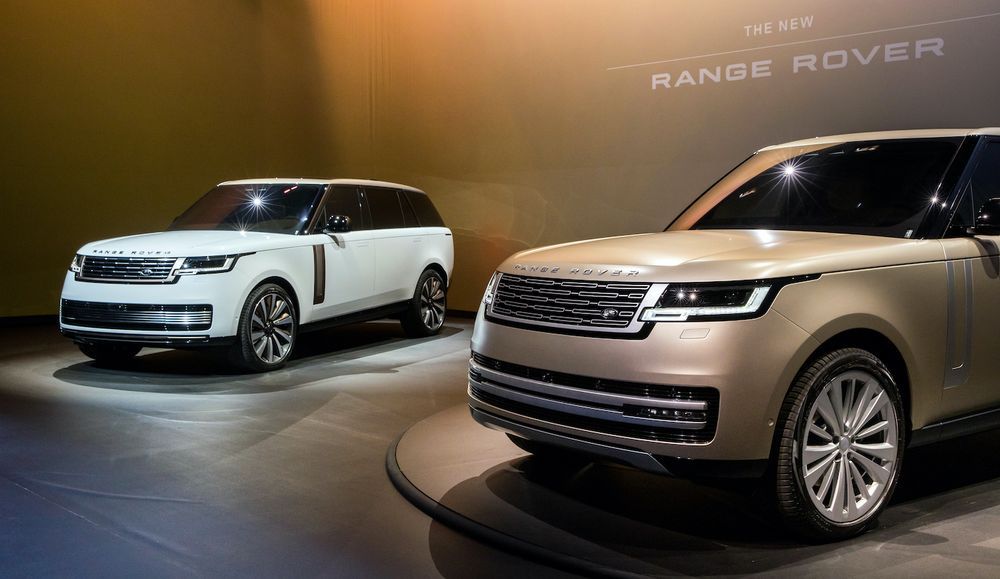 Look closely enough and you'll realise this Range Rover is indeed all-new, though you might have to pull the older model alongside to really appreciate how extensive the design rework was while keeping past design cues intact, though updated.
Perhaps the most obvious design change is with the illumination array at the rear. There's plenty of gloss black and hides very bright LEDs and a rather novel vertical brake light cluster and sequential turn signals. It's sure to be a 'signature' graphic that will trickle into its stablemates the Evoque and Velar in due time. Overall, the refined design yields a drag coefficient of just 0.30, representing a 12% improvement. Impressive for such a blatantly square shape.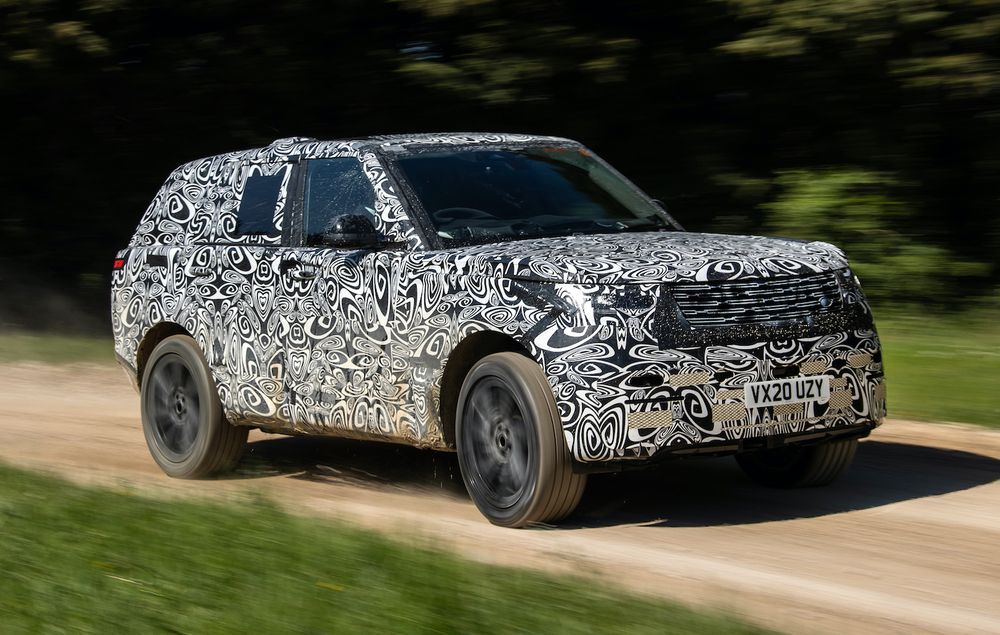 Though it retains a very familiar look, this all-new 5th-generation Range Rover for 2022 (codename L460) represents the fruits of a five-year, seven-million hour development and rigorous testing programme that will continue until the luxury SUV's market entrance in Q2 next year.
Being the tip of the spear for the Land Rover Brand, this version also begins the automaker's thorough reinvention - at least, by their own admission - with the previewed unveil of an all-electric Range Rover variant, which is confirmed to reach showrooms in 2024 to rival the BMW iX and the upcoming Mercedes-Benz electric equivalent of the EQS saloon.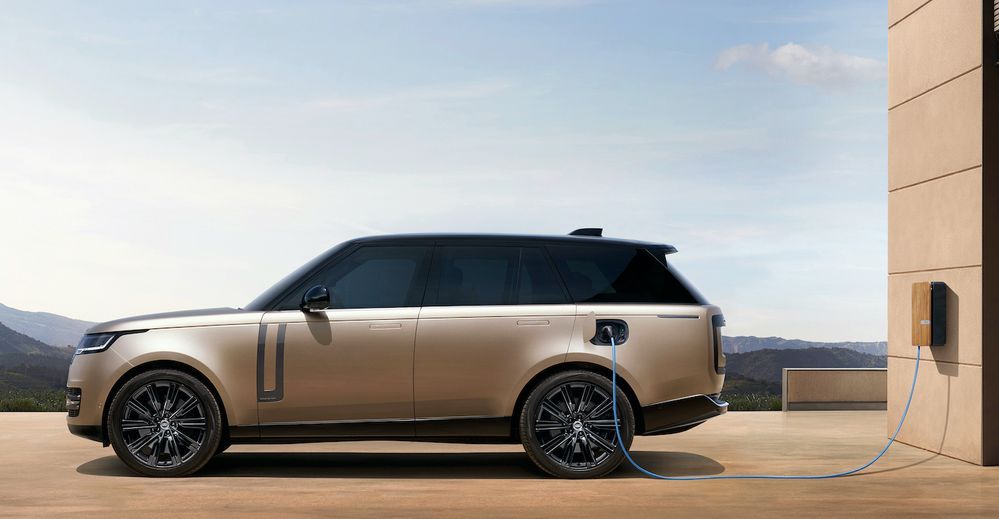 Unfortunately, information is a little scarce about the marque's first electric outing, but chances are there are many shared technologies with the Jaguar I-PACE, a likely sister vehicle that's come about some years later than expected. Going forward, every Land Rover product, perhaps even Jaguars, will feature the addition of an EV within the range alongside plug-in and mild hybrid powertrains.
Somewhat surprisingly, the electric Range Rover will not sharing its new MLA architecture with a wave of new flagship JLR cars such as the much rumoured (and now apparently cancelled) electric Jaguar XJ. However, it seems that the rollout timetable for the new platform would mean a longer delay for a Land Rover EV, so for now it seems all L460 Range Rovers will be sat upon familiar ICE foundations, albeit heavily modified/altered.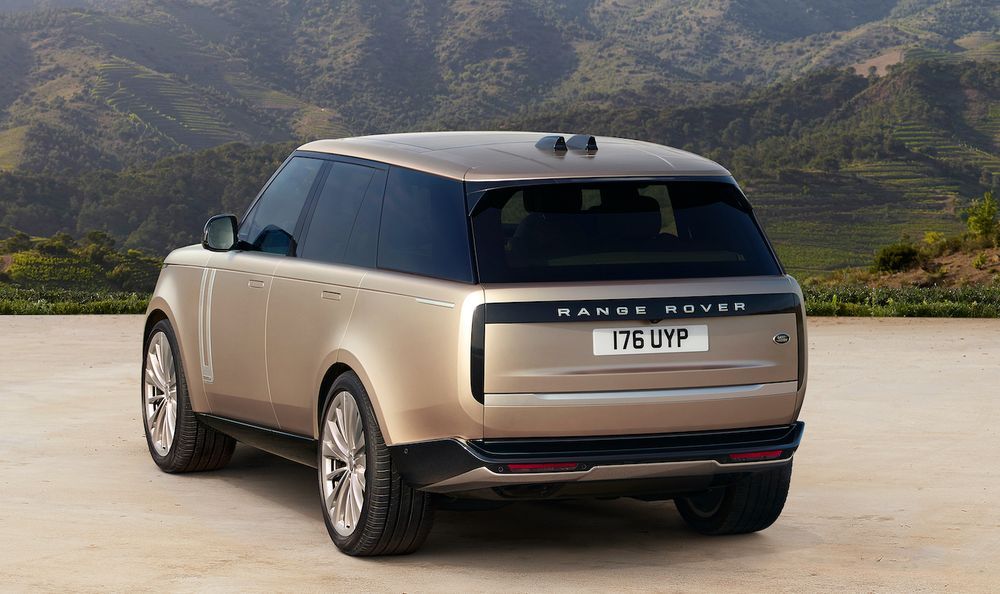 A more interesting set of changes are to be found under that long, nearly flat bonnet. Of course, the majority of engines are plucked from JLR's Ingenium family of turbocharged petrol and diesel mills with either a 2.0-litre four-cylinder or 3.0-litres inline-6 assisted with some electrified component. At least at launch, the majority Ranger Rover's powertrain selection is six-cylinders only with four-pots eschewed altogether.
However, at the top of the pile is a V8, but no longer the brand's beloved 5.0-litre AJ-V8 with or without a supercharger. In the wake of that engine's official retirement, Land Rover have enlisted BMW as their big power engine supplier, outfitting the L460 with BMW's 4.4-litre twin-turbo S63.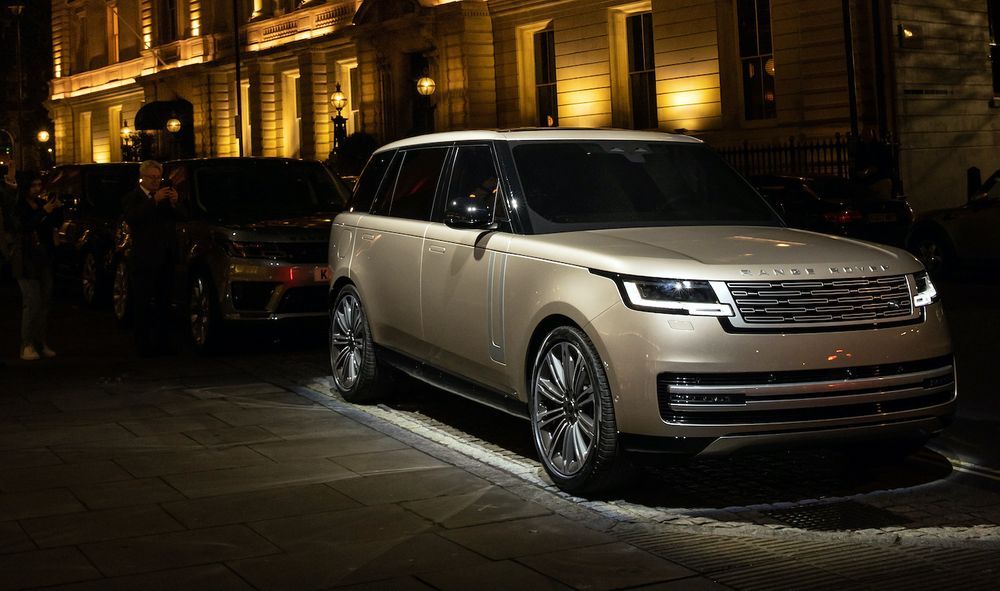 For now, the beefy numbers currently confirmed are for the PHEV that pairs an electric motor with the Ingenium inline-6, chucking out up to a combined 503hp an 735Nm while achieving a WLTP-certified zero emissions range of around 100km.
Inside, the 5th-generation Range Rover introduces an improved version of the multi-tier dashboard and screen array that already adorns the latest Land Rover products, but decidedly much more fancily dressed than that in, say, the Defender.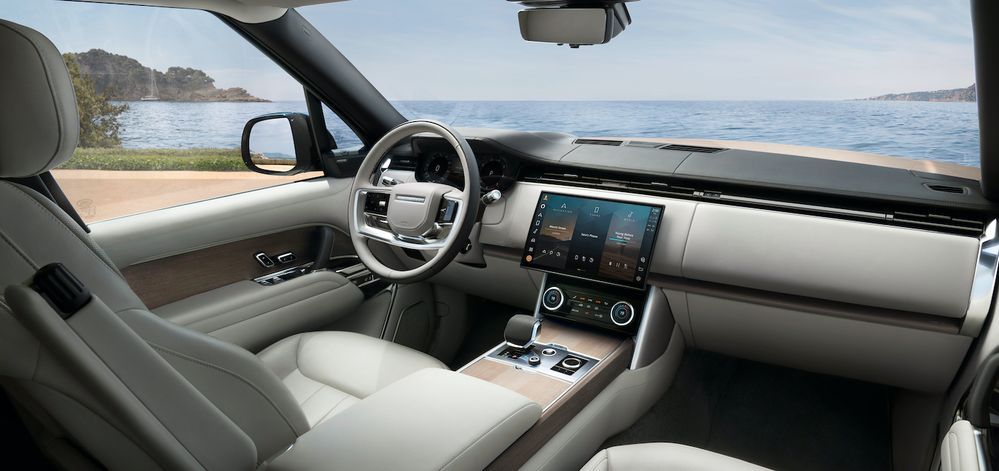 The Pivi Pro infotainment system has been expanded to cover all aspects of in-car interactivity and connected features, using a customisable three-tab home screen that's optimised to deliver 90% of its functionality within as little as 2 button presses. The system also incorporates automatic over-the-air software updates, Amazon Alexa smart assistant integration, as well as the usual assortment of smartphone linking/mirroring.
Truly, the all-new Range Rover is an all-new flagship beast, but the effects of its leap over the previous generation won't be felt too much over the short term. Once the luxury off-road capable SUV does finally hit showrooms next year alongside the ongoing metamorphosis of the Land Rover brand, only then might we be able to fully understand how it's a keystone piece of a larger puzzle. Or not.
For now, in 2021, the Range Rover seems like a very impressive, though evolutionary step forward despite how much the British firm insists otherwise.
---
---
---
---
Comments