Land Rover Teases Range Rover Velar, Positioned Between Evoque and Sport
Auto News The Range Rover range (always a funny phrase) has evolved a great deal since the introduction of Land Rover's luxury model in the 1970s. At the top of the line is the fully fledged Range Rover, which has grown bigger and more powerful and more luxurious over the years. In 2006, the Range Rover Sport was introduced in order to provide consumers with the option of a smaller Range Rover, as the original model had grown so large. The Sport was cheaper, yes, but in many ways it has diverged in purpose from the Range Rover over time.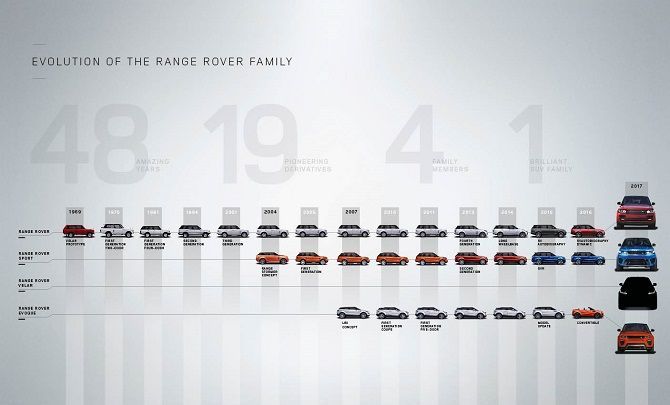 And then came the Evoque, which arguably kept Land Rover alive for at least a decade. A completely new, completely fresh model from the British brand (based off of a Ford Mondeo platform no less), it was chic and stylish and compact which appealed to a younger generation of buyers. At the time there was nothing quite like it, at least at the perceived level of prestige that comes with the Range Rover name.

But coming at the start of March (and possibly to feature at the upcoming Geneva Motorshow) is an all-new product from Land Rover: the Range Rover Velar. "Velar" itself was first used in the prototype of the original Range Rover, although how that ties in with this up-and-coming model is difficult to say. The model is to sit between the Evoque and Sport variants, although when phrases like "avant garde", "glamour, modernity and elegance", and "pioneering consumer technology " are thrown around in press materials, you can probably expect the Velar to lean more towards the Evoque than the Sport.
---
---
---
---
Comments