LEAKED: All-New 2016 BMW 7 Series (G11) Spills Ahead Of Global Launch
Auto News Waited long for this one? Well, here you go then. It's not the big unveil we're waiting for tonight, but hey, we'd take a bunch of pretty clear snapshots of the all-new 2016 BMW 7 Series that have made their way on to the web.
Autowereld, an Austrian website, has spilled 11 photos of the all-new BMW 7 Series on to their site, which gives us the clearest look at the car possible – beats the several low-res images we managed to spot last Monday.
From these leaked images and the last few that we've shown you, it's clear that exterior design changes weren't big on BMW's minds: the car is clearly new, sharper, and distinguishably more handsome than the out-going model, but not in the same way the Mercedes-Benz S-Class dramatically evolved from the W221 to the W222 we have today.
If you're looking for the changes, a good majority of them are all hidden underneath that body, and at least until tomorrow, you'll have to sit tight for the full details because we've probably told you everything there is to know already: CFRP body, 200kg weight loss program (some say), new diesel and petrol engines and more.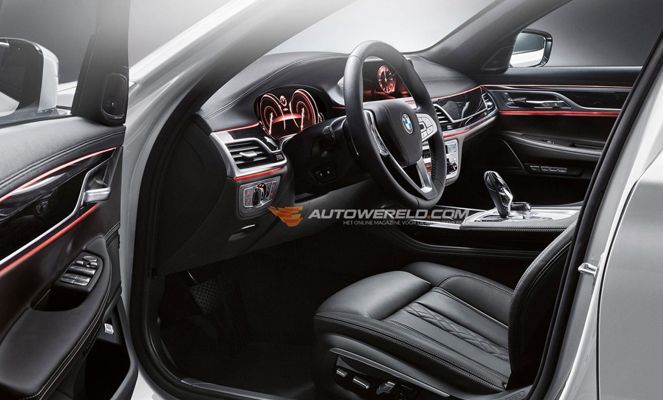 But… if you haven't been keeping up (tsk tsk…), here's a quick recap of what you can expect:
ENGINES: Three BMW TwinPower engines will be offered at launch for the all-new 7er, and these include an updated 3.0-litre inline six turbocharged petrol engine (B58) that will reside in the 740i variant, and a new 3.0-litre inline six turbo-diesel (B57) unit which will form the 730d variant. The big daddy 750i will be powered by a 4.4-litre twin-turbo V8 that pushes 444hp.
Rear-wheel drive and xDrive versions of the car will be available, of course.
CFRP BODY: Ah, remember the impressive carbon fibre-reinforced plastic material that made the BMW i3 and i8 super light and super strong? BMW hasn't been stingy with the stuff, and has generously utilised their knowledge and craft to make sure the technique has been applied to its latest G11 7 Series. This in turn has helped make the new 7er up to 200kg lighter than before.
PLATFORM: Underneath it all, BMW's new modular architecture reserved for its longitudinal-mounted engine vehicles is present, and is also there to help the weight-loss program with its aluminium-heavy construction.
LOADS OF TECH: Yes, game-changing tech folks. Let's count them off so to not spoil the big unveil later: BMW i8 Laserlight lighting system, touchscreen control display screen (a first for BMW) with gesture control, BMW Display Key (LCD screen integrated), Remote Control Parking function, should we go on? Okay: customisable digital instrument panel, a plug-in hybrid variant, okay, okay we'll stop there.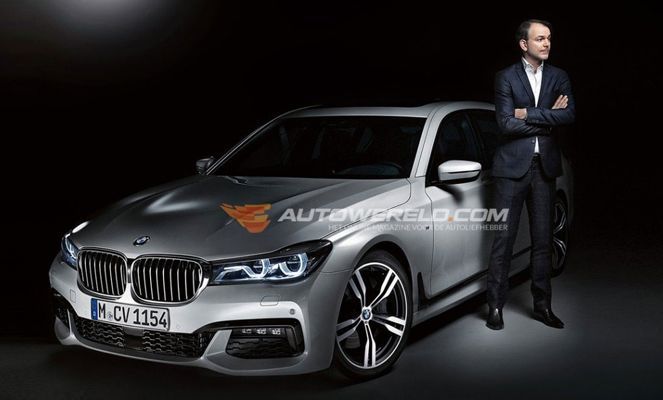 Salivating yet? So are we. Until tomorrow morning then, but for now, here's a gallery to keep you warm. And we've realised now that the man above is Adrian Von Hooydonk, Director of BMW Group Design.
---
---
---
Comments