Legitimately Premium: Over Half Of Mazda CX-9 Owners In USA Cross-shopped Against Audi, Lexus, And Others
Auto News When Mazda introduced the CX-9, it was pushed to showrooms with a rather ambitious price tag that puts it well into Mercedes-Benz GLC-Class territory. Yes, the CX-9 has seven seats while the GLC-Class sits only five, but sticking Mercedes-Benz prices on a Mazda, irrespective of its specifications, requires a very high level of optimism.
At the recently concluded Los Angeles Auto Show, the President and CEO of Mazda North American Operations Masahiro Moro spoke quite a bit on the progress of Mazda's upmarket push – the Mazda Premium strategy.
"We've been talking about a move to what we call Mazda Premium for a few years now. The Mazda Premium doesn't mean premium prices. What it does mean however, is developing a lifelong bond with our customers through a car that competes in a class above, at a price that was relatively affordable, and an experience that is enjoyable, said Moro, who also holds the concurrent position of Managing Executive Officer and Chief Marketing Officer for at the parent Mazda Motor Corporation.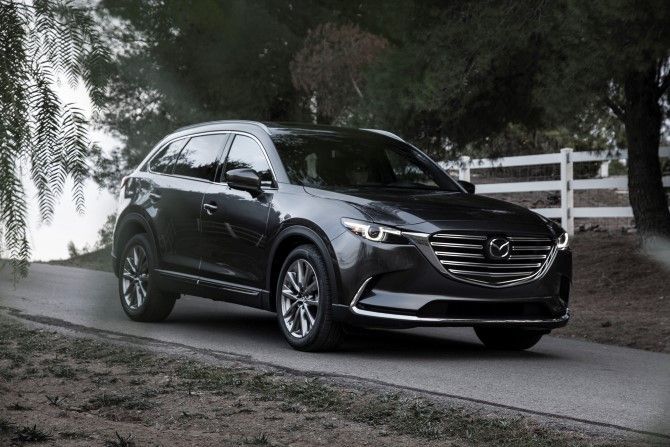 "Mazda Premium kicked into high gear with the launch of the 2016 CX-9 crossover, and this vehicles offers quality and features seen in competitive vehicles costing thousands of dollars more. Many of you have compared the way a Mazda drives to the best performance brands in the world and our styling have been compared cars far more expensive," he added.
Accompanying Moro's speech was a presentation slide that reads "More than half of CX-9 owners cross-shopped against luxury and premium brands." Naturally, it piqued our interest so we contacted Mazda North American Operations for more details.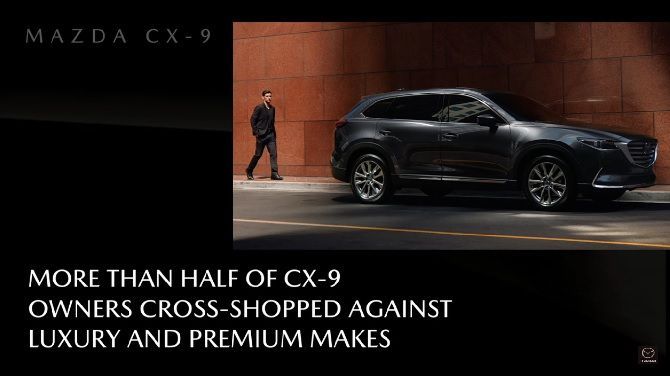 As a recap, the Mazda CX-9 is sold in USA with a starting price of USD 32,280, stretching to USD 45,365, which puts it well into Mercedes-Benz GLC-Class territory, which ranges from USD 40,700 to USD 49,900, AMG-badged models aside. The BMW X3 is priced upwards of USD 41,000.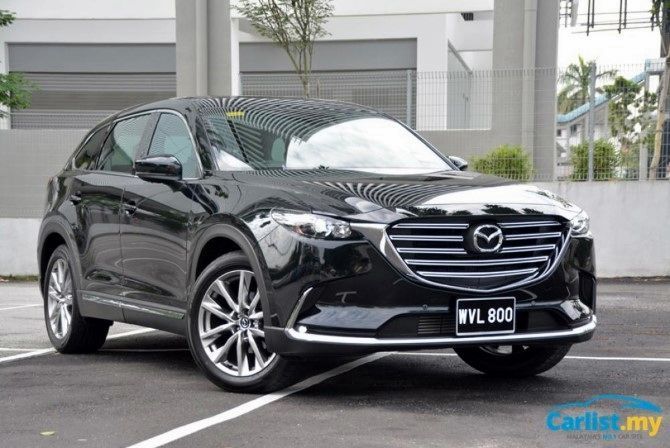 If you are curious to know how this compares to Malaysia, you will be surprised to know that despite our tax structure that favours locally-assembled cars like the GLC over an imported CX-9, the price positioning here mirrors the situation in USA.
The 2.5-litre turbocharged Japan-made CX-9 is priced at RM288,610 for the 2WD variant and RM305,610 for the AWD variant. In comparison, locally-assembled GLC 200 is priced at RM293,888. The more decently equipped GLC 250 starts at RM333,888.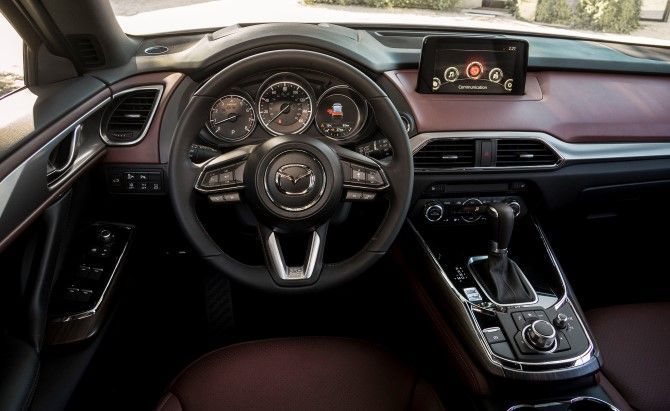 In a reply to Carlist.my, Mazda North American Operations said the premium brands mentioned in the slide refers to Audi, Lexus, Volvo, as well as Acura and Infiniti - not quite at BMW or Mercedes-Benz level but nobody disputes the quality of customers that Mazda is currently attracting.
Mazda also added that more than half of CX-9 sales in USA are contributed by the Grand Touring and Signature variant, the two highest specifications variant (USD 40,840 and USD 45,365 respectively). Total CX-9 sales for 2018 is 13 percent higher than the previous year, at 25,000 units.
For reference, the seven-seater Volvo XC90 starts at USD 47,700 while the Audi Q7 starts at USD 53,550. The Lexus RX is offered in both five and seven seats configurations – USD 43,570 for the former and USD 47,770 for the later.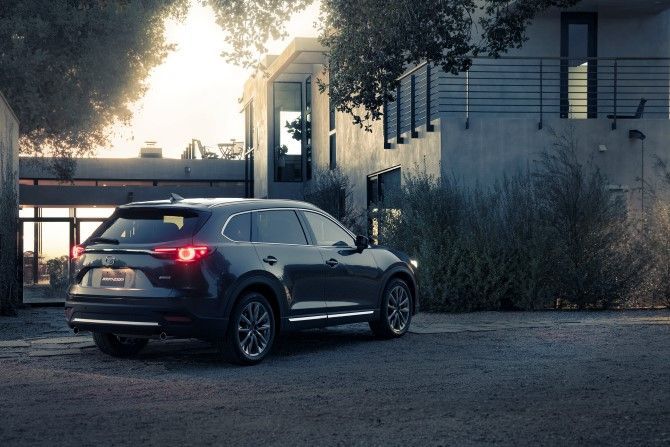 Other models within the price range are the five-seater Volvo XC60 and Audi Q5, which starts at USD 39,800 and USD 42,950 respectively.
Over the next few years, consumers can expect more premium models from Mazda but don't expect these to be priced at an equivalent Honda/Toyota price range.
Mazda have repeatedly mentioned its strategy for the future is, in simple words - to make driver-centric, premium cars – cars that Mazda says are the only cars worth making in an era where every car maker wants to make the same type of bland, homogenous looking electrified driverless cars.
How will this ambitious plan work out over the next decade will be one of most important re-branding campaigns to watch out for.
---
---
---
Comments