 The Tokyo Auto Salon is a place for tuners and workshops to show off their best work, and the cars you see range from fascinating track machines, to aggressive looking street cars, to the strangest mishmash of neon lights and scissor doors and blast pipes.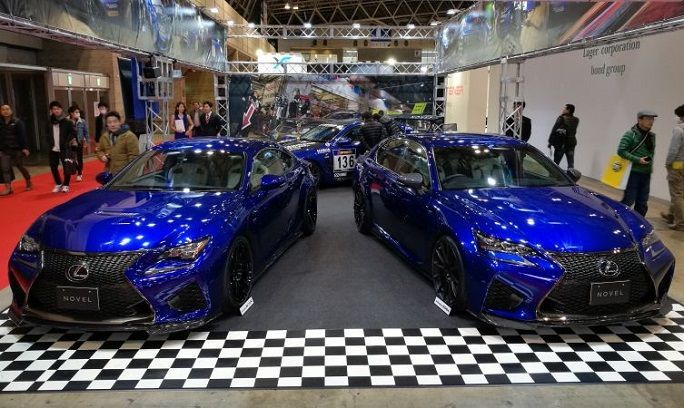 It's the diversity that makes it interesting. It's a display of style, an homage to the past and a look at the future of modification- a little like a fashion show of sorts. But the last company you would expect to see at Tokyo Auto Salon is Lexus- yes, the Japanese brand known most for luxury and spindle-shaped grilles.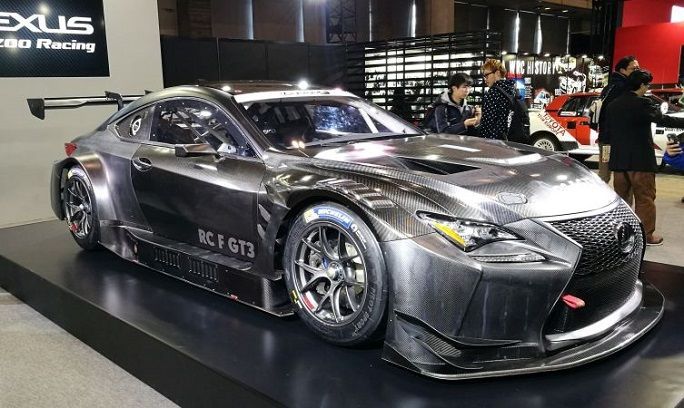 Is this the work of Akio Toyoda? Perhaps. Or perhaps not, because the Tokyo Auto Salon isn't exactly associated with the world of motorsports. That being said, the centrepiece of the Lexus display was their newly developed RC F GT3- finished in a mean looking raw carbon skin. On most cars a raw carbon skin would be might intimidating, but this only serves to remind us that the Lexus RC F weighs around 1,800 kilograms.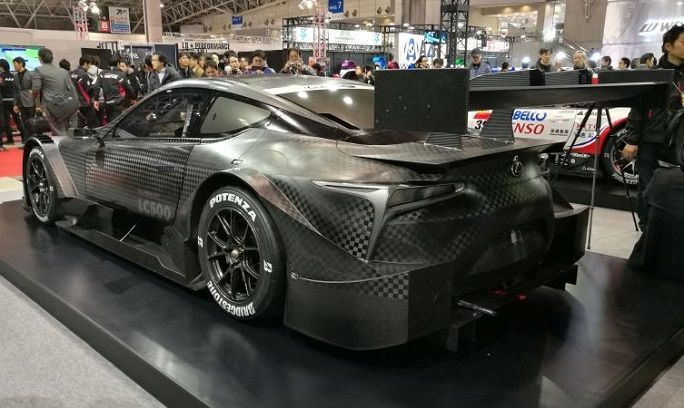 Alongside this was Lexus' new LC 500 race car, destined for the world of Super GT under the GT 500 class. This car was also completely done up in raw carbon, but will adopt the traditional Lexus team livery once the race season starts.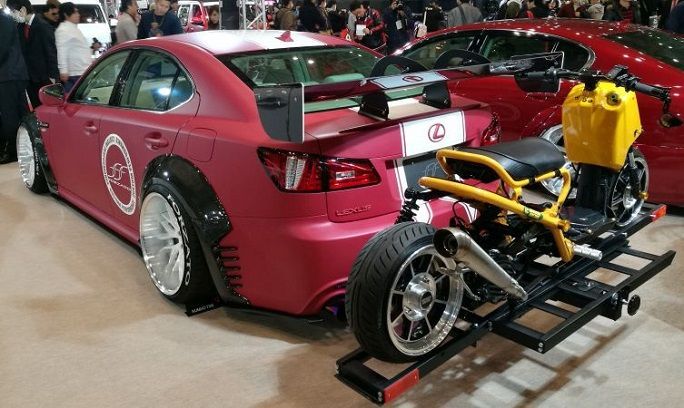 Beyond the race cars and their race inspired road-going counterparts, there were also a number of "stanced" cars at the Lexus stand. It's a little strange the Lexus endorses this part of automotive culture given that few companies even bother acknowledging this fast-growing subculture. The cars on display ranged from lowered to full blown "hellaflush".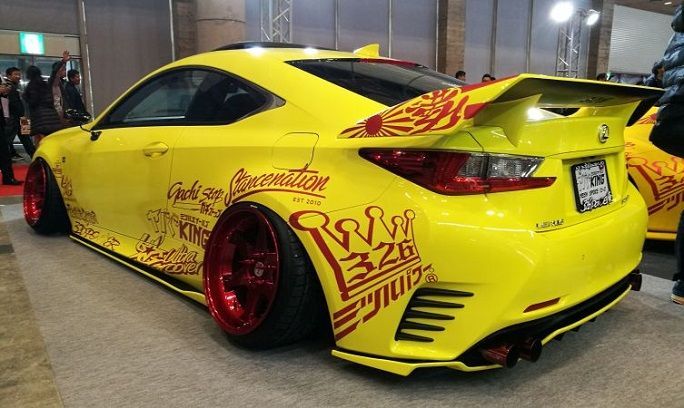 The thing to understand about stance culture is that there is hardly competition. Sure, owners take a certain amount of pride in how low their cars sit and occasionally wear their scars (scrape marks) with pride, but it isn't competitive in the same way people try to push the performance of their engines to outdo the other guy.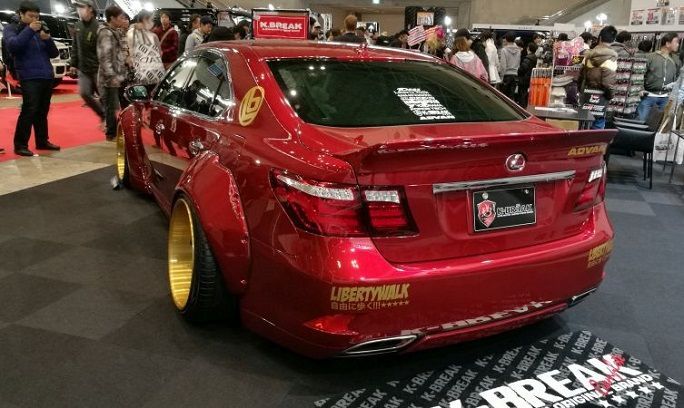 Judging is purely subjective, and the community works together as a whole. Perhaps it's an understanding of the pain their fellow enthusiast has to endure that allows them to bond so readily. In any case, it's interesting that Lexus has two extremes: cars designed to go fast and do little else, and cars that can only be driven at a cruising speed. Different strokes for different folks.
---
---
---
---
Comments