Lexus Returns To Pikes Peak With RC F Concept GT
Auto News Comes June 28th 2015 at the fearsome Pikes Peak summit in Colorado, USA, Lexus will return to the Pikes Peak International Hill Climb challenge with a RC F GT Concept, with 1998 Le Mans GT2 category winner Justin Bell behind the wheel.
This will be the second Pikes Peak attempt by Lexus. Two years ago, Lexus dipped its toes with an IS F CCS-R, competing in the Exhibition Class, which is more of a demonstration category with no class records.
This year, Lexus will compete in the Production Car Time Attack 1 Class which is aimed at mildly modified production cars. The RC F GT Concept will compete against an equally competitive entry list of 21 cars, including a Jaguar F-Type and a Porsche 911 GT3 Cup.
Lexus says the RC F GT Concept's entry into competitive motorsports previews a forthcoming global GT3 motorsports program.
"The continued evolution of the F brand remains a top priority for Lexus, and motorsports provide us an outstanding opportunity to develop more than concepts and components for F brand products. Our niche line of high performance products are geared toward enthusiast drivers, and also make a very strong statement about Lexus' engineering capabilities. Competition efforts like Pikes Peak help nurture a performance engineering culture and ideology that will have the greatest influence of future F brand products," said Jeff Bracken group Vice President and General Manager Lexus division.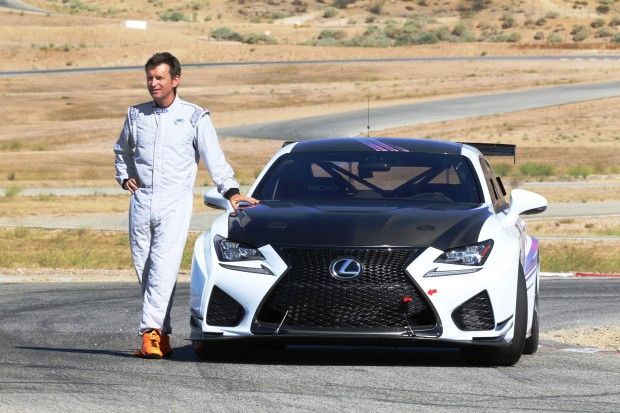 Competing in the Production Car Time Attack 1 Class meant that the Lexus will only receive minimal modifications to comply with the racing regulations.
Under the hood, the RC F's standard 5.0-litre 2UR-GSE remains largely unchanged, producing 467+ hp at 7,100 rpm in Pikes Peak tune, slightly higher than the standard car's 467 hp (US market tune). Also unchanged is the standard car's 8-speed automatic transmission.
Kerb weight however has been significantly reduced, from around 1,860 kg (depending on trim level) to 1,420 kg. On top of the standard car's carbon fibre roof and bonnet, the RC F GT Concept sheds further weight by using carbon fibre door panels, front and rear fenders, interior trim and dashboard, as well as polycarbonate windows.
---
---
---
---
Comments