The Malaysian Evo April – The P1 Meets the F1 and Finding 2014's Ultimate Track Toy
Insights 33 years on and enthusiasts still speak of the McLaren F1 as one of the greatest cars ever made, so much so that some claim that nothing has taken its place as McLaren's crowning achievement. Can McLaren's 21st century hybrid hypercar, the P1, match up to the F1? The P1 boasts more power, more sophistication, and even forbidden Formula One technology, but is it enough to make enthusiasts forget about the F1?
In a similar vein we take Ferrari's most celebrated turbocharged car, the F40, on a tour through the Alps to experience one of motoring's most delectable combinations. One of the most rewarding Ferraris to drive meeting some of Europe's most magnificent roads, it is an indulgence not to be missed.
But from the world of ultimate on-road performance we move onto the exciting world of track toys. In a world were comfort, emissions, and airbags are thrown out the window for ultimate lap times, we pick the best track cars of 2014 to find out which is the fastest at going around corners and keeping you in control.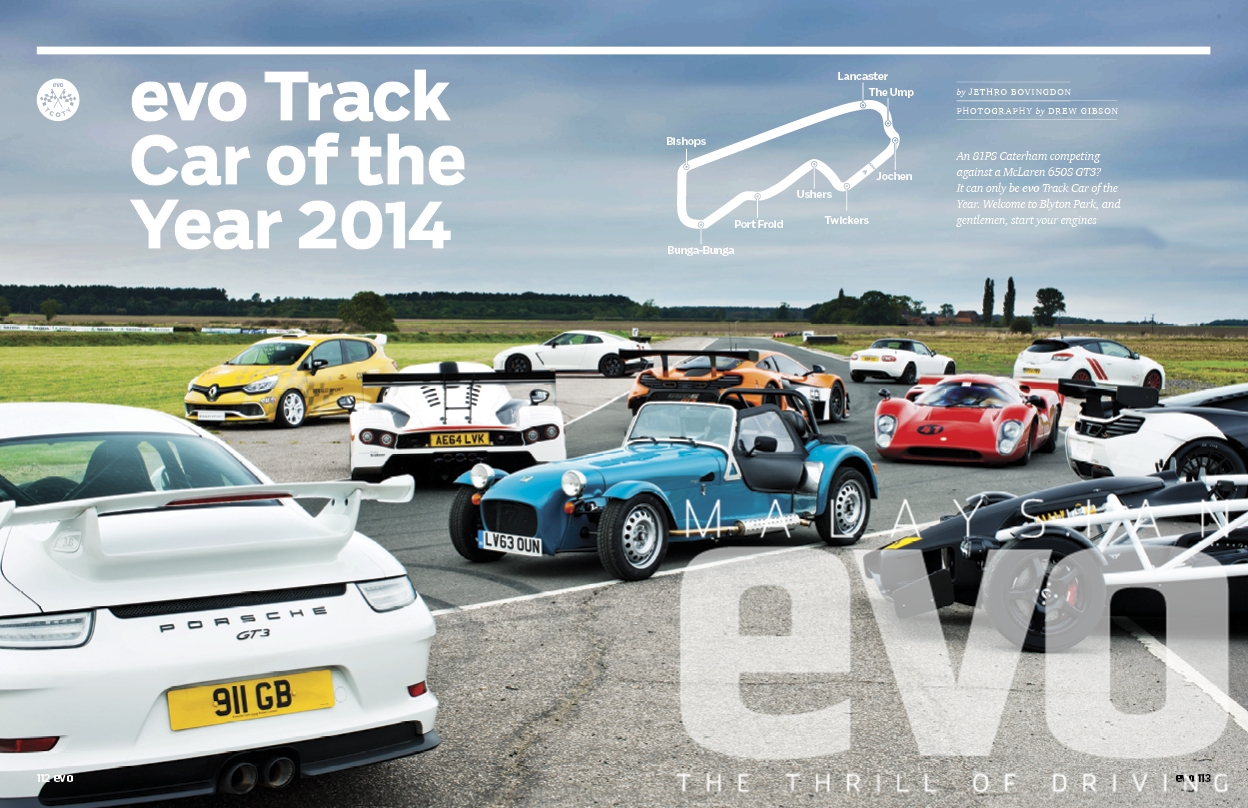 Idolised as a design icon, the Audi TT has had an underserved reputation of a car that had more style than substance. Can Audi's new third-generation TT reverse people's assumptions? To prove its worth we match it up against Peugeot's hot RCZ R, the sharp and balanced Subaru BRZ, and the brawny Nissan 370Z.
While Bridgestone has built a strong reputation as a maker of performance tyres during its involvement in Formula One, we wonder if that is the case with their commitment to altruistic causes. Their latest Potenza Adrenalin RE003 puts some of our worries that Bridgestone has lost their edge in performance to rest.
Read these exciting feature stories and more in the latest issue of The Malaysian Evo, out now at your nearest bookstores and newsstands. And don't forget to like The Malaysian Evo Facebook page to recieve news and updates on the world of performance cars, and your look into the Thrill of Driving.
---
---
Comments