Malaysia's first and largest muscle car showroom is now officially open for business
Auto News History was made last Saturday in Johor Bahru when the country's first, only, and largest muscle car dealership – 23 Motors Sdn Bhd, was officially unveiled.
Officiated by Tan Sri Shahrir Abdul Samad, the Johor Bahru Member of Parliament, 23 Motors Sdn Bhd, which serves as an innovative showroom, as well as a muscle car gallery, stretches across an acre at Jalan Dato Abdullah Tahir in, Johor Bahru. It is said that the area is also known as 'District 23' among those living in Johor Bahru.
It is said that the facility, which consists of a showroom, a sales gallery, a five-star café, car washing and detailing area, as well as a cozy lounge for customers and potential buyers to sit and relax, is not only the first of its kind in Johor Bahru, but in fact, in whole of Malaysia.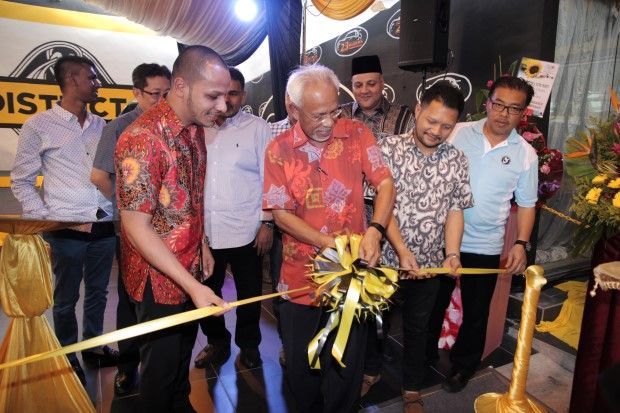 23 Motors Sdn Bhd also has a garage that is part of the whole facility – run by highly trained technicians, and equipped by all the latest and vital tools and technology needed to maintain and service the wide range of muscle cars that are being sold here.
According to Datuk Kaathir Mustaffa, the Managing Director of 23 Motors Sdn Bhd, the company was only established in January 2016, and has received very overwhelming response from enthusiasts, as well as members of the public from all around the region.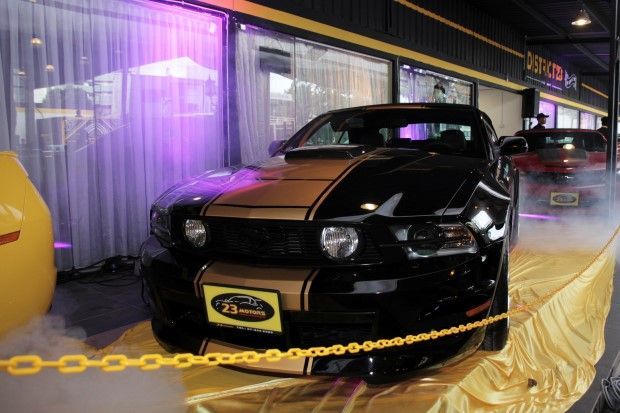 In conjunction with the official launch of 23 Motors Sdn Bhd, a total of 12 muscle cars worth RM15 million were auctioned out at the event, which was also graced by the presence of Datuk Ramli Johari, the head of the Royal Malaysian Customs Department of Johor, as well as the Johor Bahru District Police Chief, ASP Sulaiman Salleh.
Among the highlights about the cars that are available at 23 Motors, which comprise mostly of American muscle cars is that there are a few extremely popular cars on display, such as the machines that were featured in Hollywood blockbuster movies like Fast & Furious and the Transformers.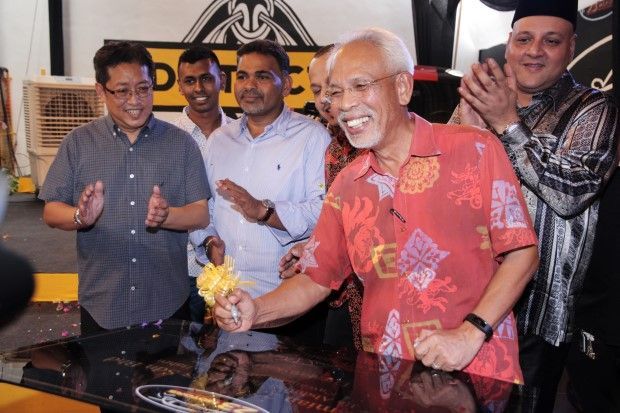 Open from 9am to 9pm on a daily basis, 23 Motors Sdn Bhd is located at No.13A, Jalan Dato Abdullah Tahir, and can be contacted via phone at 07-3332323.
Below is the list of the final bidding price of the cars that were being auctioned at the launch of 23 Motors Sdn Bhd last Saturday:
CARS
MCLAREN MP4 - 12C 3.8L V8 - RM1.15MIL
CHEVROLET CAMARO SS 6.2 V8 - RM 310K
CHEVROLET CAMARO CABRIOLET 4.6L - RM 300K
CHEVROLET CAMARO 3.6 - RM 290K
FORD MUSTANG GT 5.0 V8 - RM 310K
FORD MUSTANG GT CABRIOLET - RM 300K
FORD MUSTANG GT500 SHELBY - RM 500K
FORD MUSTANG 1967 - RM 300K
DODGE CHALLENGER SRT8 6.2L - RM 600K
DODGE CHALLENGER 3.6 - RM 340K
HUMMER H2 6.0 - RM 370K
CADILLAC ESCALADE ESV 6.2 - RM 400K
BIKES
HONDA CBR 1000 FIREBLADE 2011 - RM 50K
HONDA CBR 1000 FIREBLADE 2011 - RM 75K
BMW S1000RR - 2011 - RM 60K
*Photos by The Iskandarian Online
---
---
---
---
Comments