Mazda CX-5 (from KL?) almost became a submarine at Johor beach
Auto News A Mazda CX-5 nearly became a submarine when it was close to being washed away on a beach in Johor earlier this week.
---
The situation came into being after the owner and occupants parked the car on the beach and went for a walk, not realising that the tides were coming in and coming in fast. It was quite a sight to behold on Pantai Temalah in Kota Tinggi.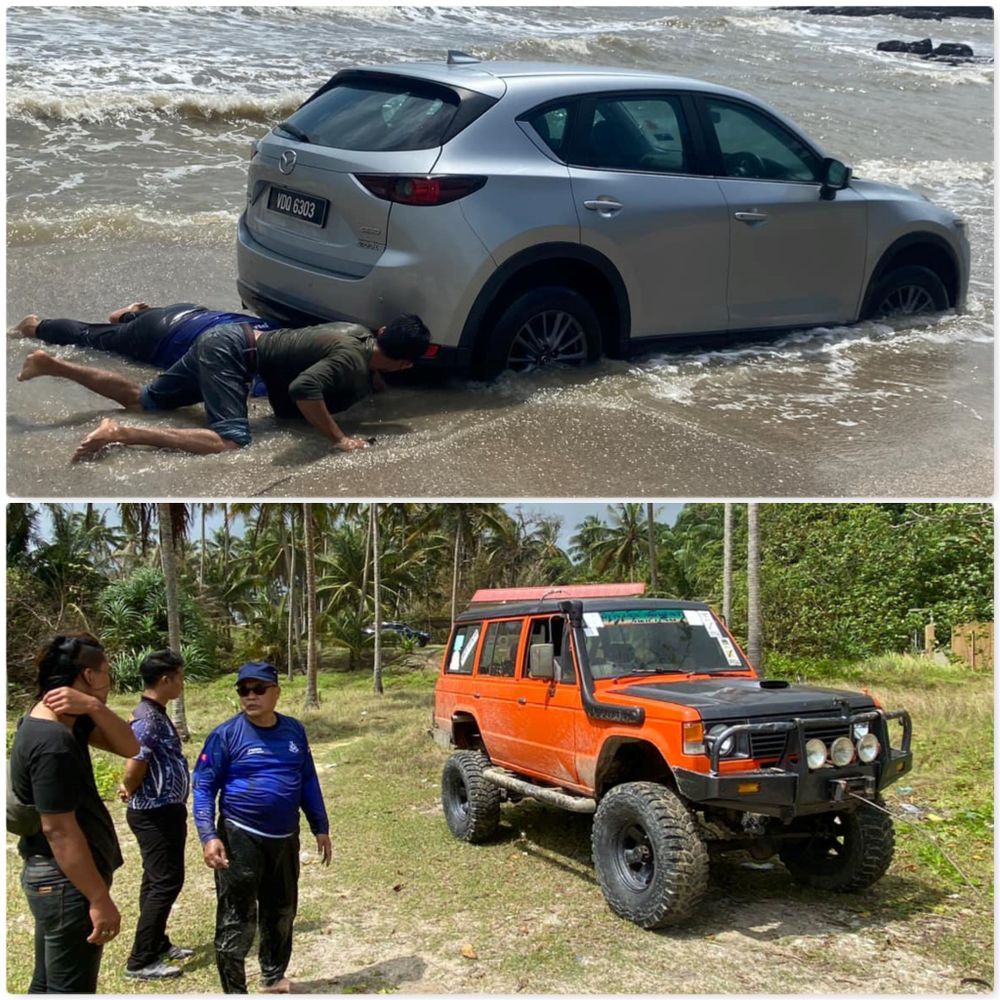 *Image credit: Polis Balai Kuala Sedili FB page
Luckily for them, the authorities along with some locals who were at the scene managed to drag the poor Mazda CX-5 that was way out of its depth to safety. A 4x4 which was nearby at the time came to the rescue to winch the stuck SUV away from a major mechanical disaster.
The Kuala Sedili Police Chief, SM Saidon Hadzri Bin Hj Abu Hassan, has advised the public to be more vigilant to avoid 'unwanted events from happening to causing loss of life and property' in the future. In other words, try your best not to park your car right on the beach, especially when the tide is coming in.
---
---
---
---
Comments