Mercedes-AMG 43 Series Models Enter Malaysia – C43 Sedan, C43 Coupe, E43, GLC 43 SUV, GLC 43 Coupe, SLC 43
Auto News Mercedes-Benz Malaysia is marking the occasion of Mercedes-AMG's 50th birthday with a big bang, enriching its AMG model portfolio with no fewer than six variants of the newly-minted AMG 43 family ushering in the local celebrations of the three-pointed star's famed tuning arm's golden anniversary.
Conceptualized as products for customers stepping up from mainstream Mercedes-Benz models but before moving on to the harder-edged Mercedes-AMG 63 series, the AMG 43 family aims to blend AMG's characteristic high performance engine in a gentler setup better suited for day-to-day use.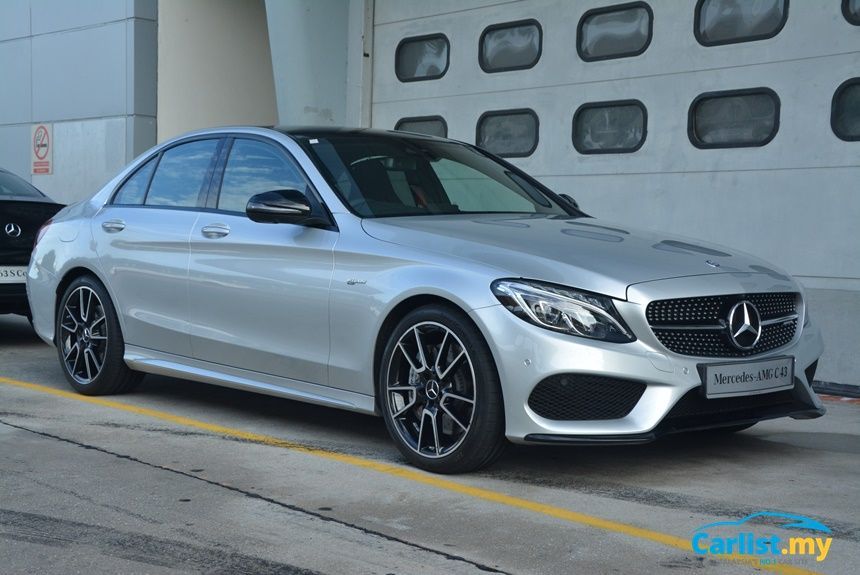 The AMG 43 models' preposition is a unique one in our market, as competing products from BMW M Performance and Audi S are not officially offered in Malaysia.
Out of eleven models available globally, Mercedes-Benz Malaysia has chosen the following six to spearhead the family's assault on the market:
Mercedes-AMG C43 4Matic Sedan: RM499,888
Mercedes-AMG C43 4Matic Coupe: RM548,888
Mercedes-AMG E43 4Matic Sedan: RM658,888
Mercedes-AMG GLC 43 4Matic SUV: RM538,888
Mercedes-AMG GLC 43 4Matic Coupe: RM580,888
Mercedes-AMG SLC 43: RM570,888
Prices quoted are OTR without insurance. Other variants of the AMG 43 family, such as the E43 Estate, for example, can be acquired on a special order basis.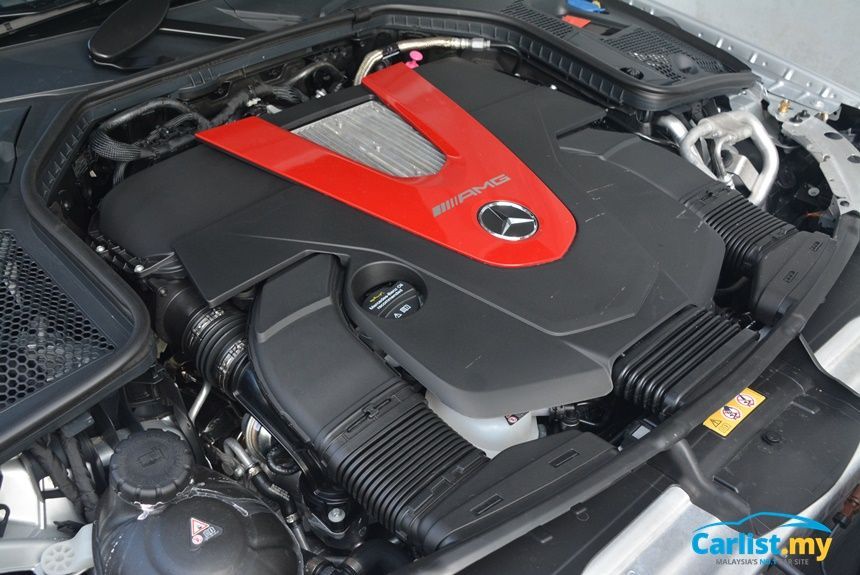 All models in the AMG 43 family are powered by the same 3.0-litre bi-turbo V6 petrol engine mated to an AMG-tuned version of Mercedes' in-house 9-speed automatic transmission as standard. The engine is offered in two states of tune, both with maximum torque of 520Nm but rated at with different power.
A standard setup offers 367hp from 5,500 to 6,000rpm for all models except the E43, which uniquely gets an uprated configuration offering 401hp at a heady 6,100rpm. The E43 also gets a slightly wider spread of torque, its peak twist of 520Nm coming between 2,500 and 5,000rpm as opposed to the same amount arriving at the 2,000 - 4,200rpm range for the other models.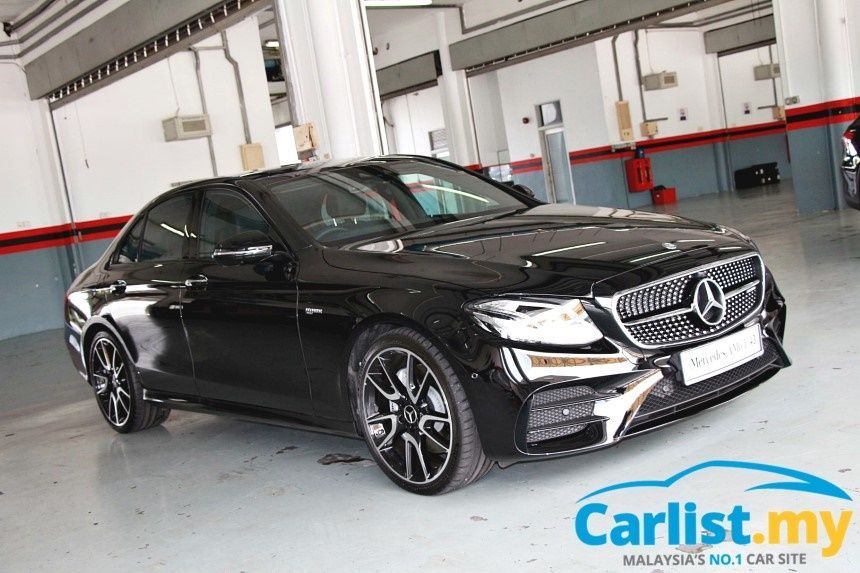 Unlike other engines in the AMG stable, however, this one rolls off a machine-operated production line as opposed to being painstakingly hand-assembled. Instead of those signature plaques by AMG's famed engine builders, the engine wears a unique engine cover featuring characteristic red aluminium inserts.
A special AMG-tuned 69 percent rear-biased 4Matic all-wheel drive is fitted in all models except the SLC 43, which instead gets a specially-configured AMG Handling Package complete with a rear axle differential lock.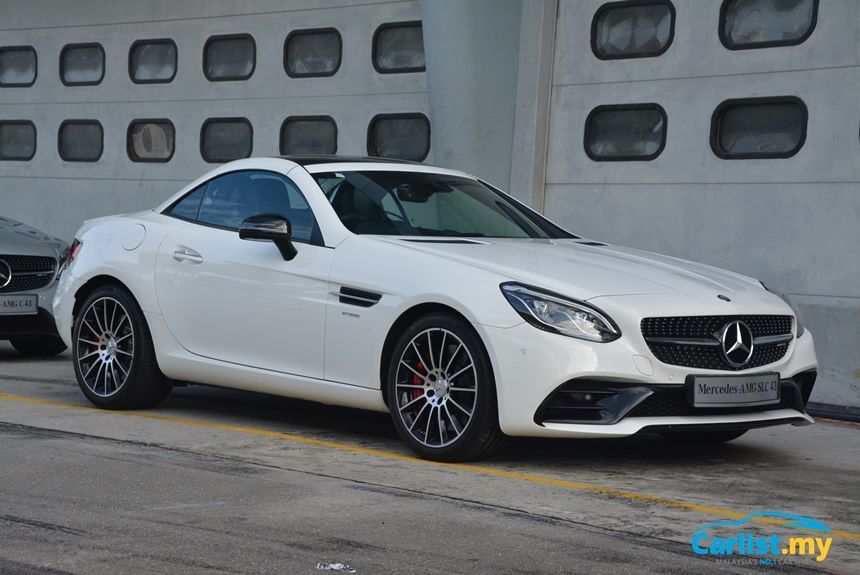 All members of the AMG 43 family are capable of hitting an electronically-limited top speed of 250km/h, with century sprint times all dipping below the five-second mark. Performance numbers of the six models are listed below:
0-100km/h

(secs)

Fuel Consumption

(litres/100km)

CO2

(g/km)

C43 Sedan

4.7

7.8 – 8.0

178 – 183

C43 Coupe

4.7

7.8 – 8.0

178 – 183

E43 Sedan

4.6

8.2 – 8.4

187 – 192

GLC 43 SUV

4.9

8.3 – 8.7

189 – 199

GLC 43 Coupe

4.9

8.4 – 8.9

192 – 203

SLC 43

4.7

7.8

178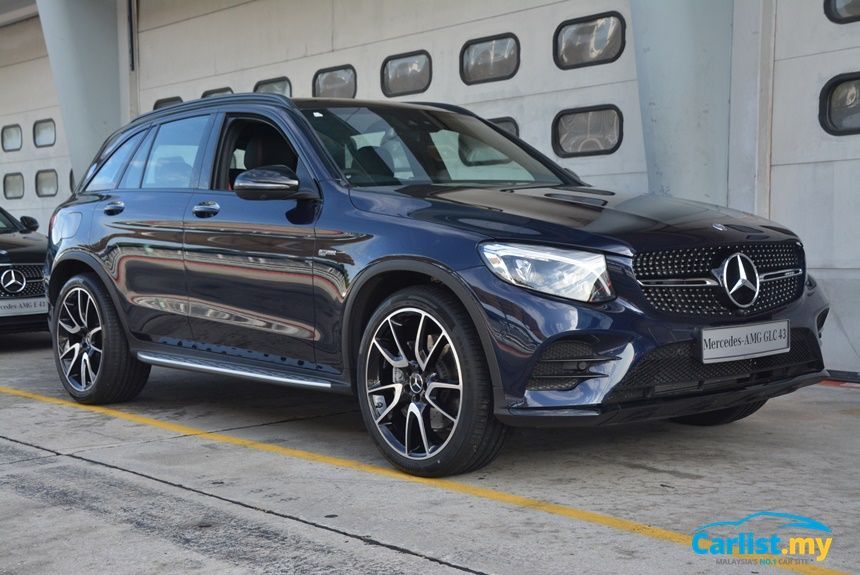 Chassis configuration of the AMG 43 models are improved upon the regular Mercedes-Benz models which they are based upon but refrain from the same kind of drastic changes one would find in their AMG 63 counterparts. Body panels, notably, are identical to the standard models. Three-mode adjustable suspension is standard in all six models, with the E43, GLC 43 SUV, and GLC 43 Coupe additionally getting air springs.
Key features of the six AMG 43 models are as follows: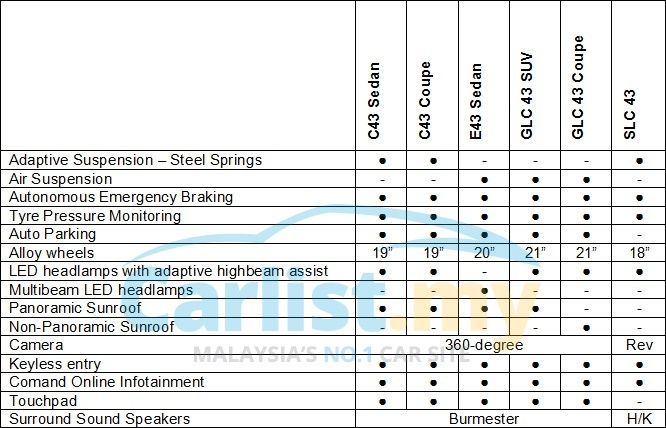 ---
---
---
---
Comments