Mercedes-Benz CLS250d is Here, CLA250 4MATIC and Shooting Brake Earmarked for 2016
Auto News It is a four-door coupe galore for Mercedes-Benz this year as Mercedes-Benz Malaysia's (MBM) vice-president of passenger car sales and marketing, Mark Raine has officially announced the introduction of the CLS250d, and confirmed that they will be adding the CLA250 4MATIC and CLA 250 4MATIC Shooting Brake to their model line-up later this year. This announcement was made at their 2015 Business Performance Review earlier today.
Priced at RM492,888, the CLS250d sports the same diesel-sipping 2.2-litre 4-cylinder engine that is being used in the E300 BlueTEC Hybrid, with a power output of 204hp at 3,800rpm and a more than satisfactory 500Nm of torque between 1,600 to 1,800rpm. Power in this case is sent to the rear wheels via a 7G-TRONIC seven-speed automatic.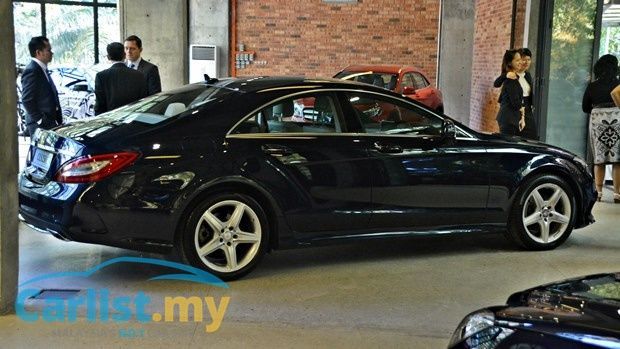 Unlike the more expensive and premium-equipped CLS400, the CLS250d makes do without the driver assistance package, and only comes trimmed in the standard AMG exterior package, rather than the CLS400's AMG Plus.
As for the CLA pair, MBM is still in the midst of getting approval for the pricing of both the CLA250 4MATIC and CLA250 4MATIC Shooting Brake in Malaysia. Both CLA250 variants will be adopting the 2-litre 4-cylinder turbocharged petrol engine with 218hp and 350Nm of torque on hand, with power sent to all four wheels via its 4MATIC all-wheel drive system and its 7-speed dual-clutch.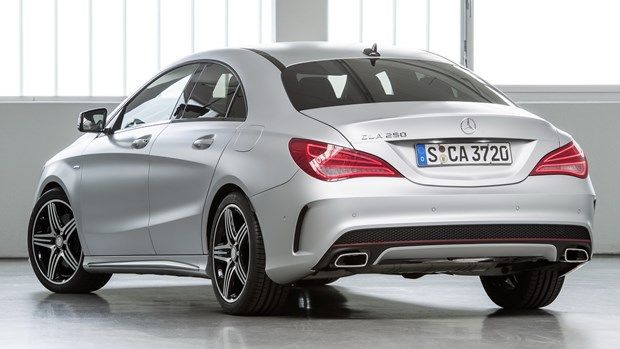 The reason given for using an all-wheel drive powertrain instead of the front-wheel drive setup seen on the A250 Sport is due to the front-wheel drive variant being not homologated for the Malaysian market. As such the CLA range would have to adopt a 4MATIC equipped drivetrain to pair with the 2-litre engine.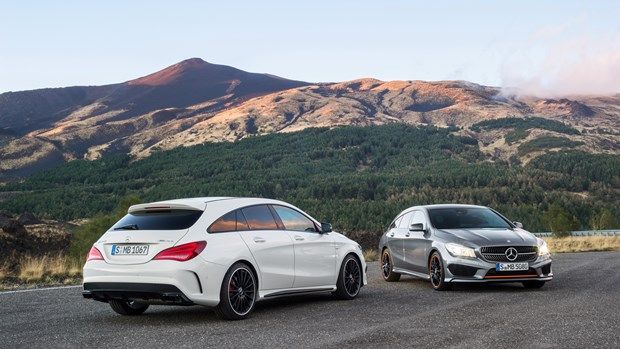 While the CLA250 4MATIC is look set to be a standard fixture on MBM's model line-up, the company will sticking to their plans of only selling 10 examples of the CLA250 Shooting Brake in Malaysia. Between the 10 units of Shooting Brakes brought in and previewed late last year, there are five different trims, each of which will be priced differently from one another.
---
---
---
---
Comments