Mercedes-Benz Hands Over New Hydrogen-Fuelled GLC F-Cell To Selected Users In Germany
Auto News With the hydrogen filling station infrastructure just beginning to expand in native Germany, Mercedes-Benz has begun deliveries of the new hydrogen-fuelled GLC F-Cell Hybrid. The first customer includes Deutsche Bahn, the German railways along with other national and regional ministries.
Yes, there is now another zero-exhaust emission mid-sized Mercedes-Benz SUV joining the EQC which was premiered in September. While the EQC is a 'traditional' fully-electric EV, the GLC F-Cell is a new-generation hybrid vehicle.
This hybrid technology that uses two sources of energy- plug-in electricity and hydrogen gas- is actually a world's first. This means the Mercedes-Benz GLC F-Cell can also be charged using the plug-in charger apart from filling with hydrogen gas. There are no harmful exhaust gases and CO2 emission as water vapour is the only by-product of energy generation from hydrogen gas in the fuel cell system.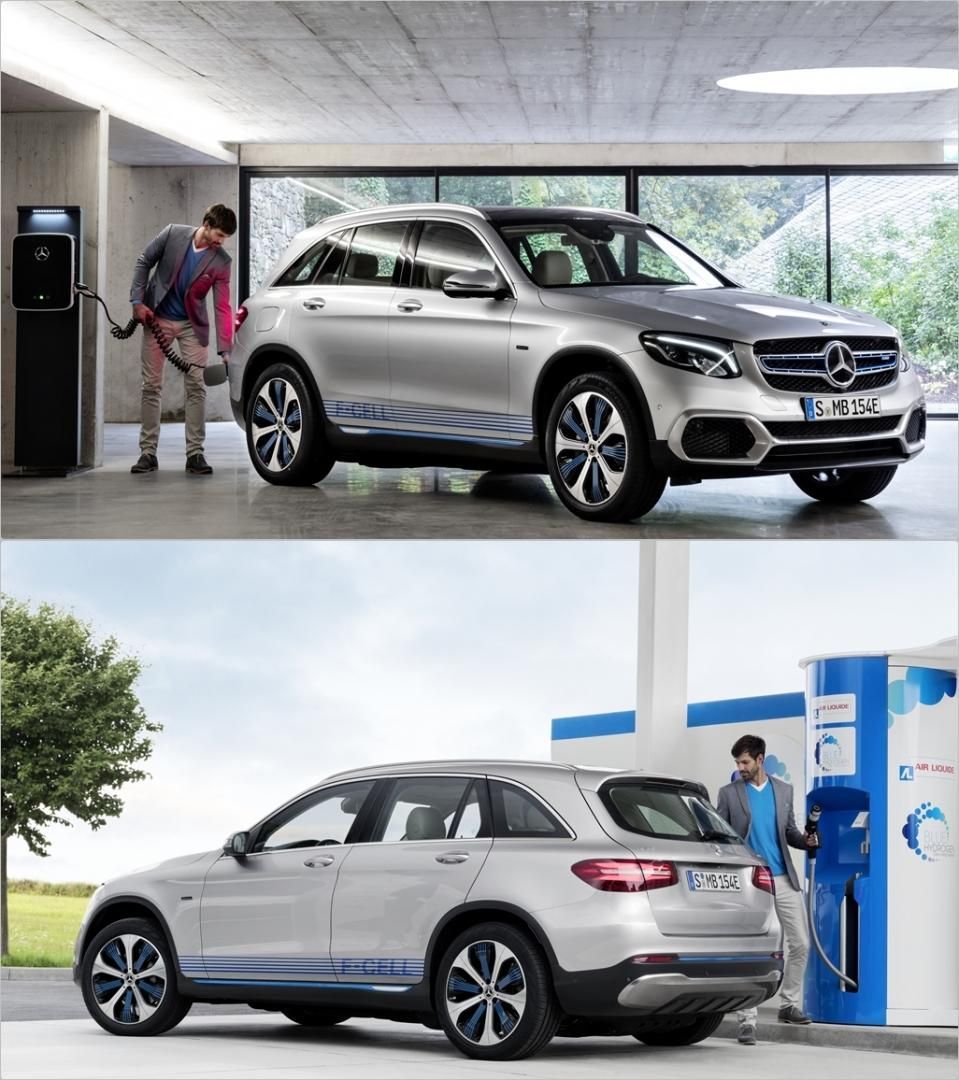 Under the rear seats and central 'tunnel' of the GLC F-Cell lies the two carbon-fibre-encased tanks which can hold a total of 4.4 kilograms of hydrogen gas. Thanks to globally standardized 700-bar tank technology, the hydrogen supply can be refilled in just three minutes!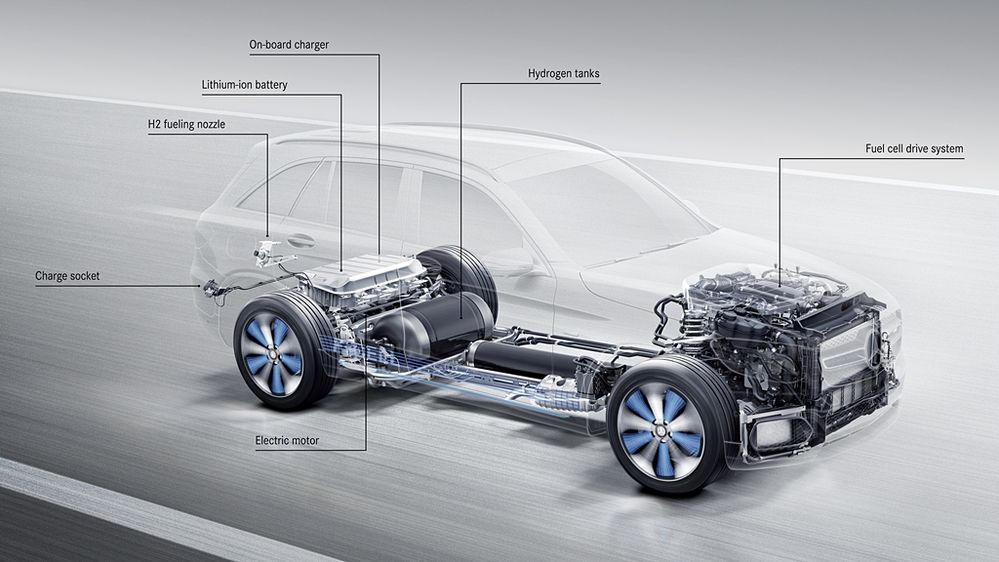 Driving range for the F-Cell is rated at 430 kilometres, and in hybrid mode, the range is expected to increase another 51 kilometres from a fully charged lithium-ion battery.
The GLC F-Cell only sends drive to the rear wheels. The electric motor is rated to deliver 155 kW or 211 hp. No official figures for torque but it is expected to be in the region of 350 Nm.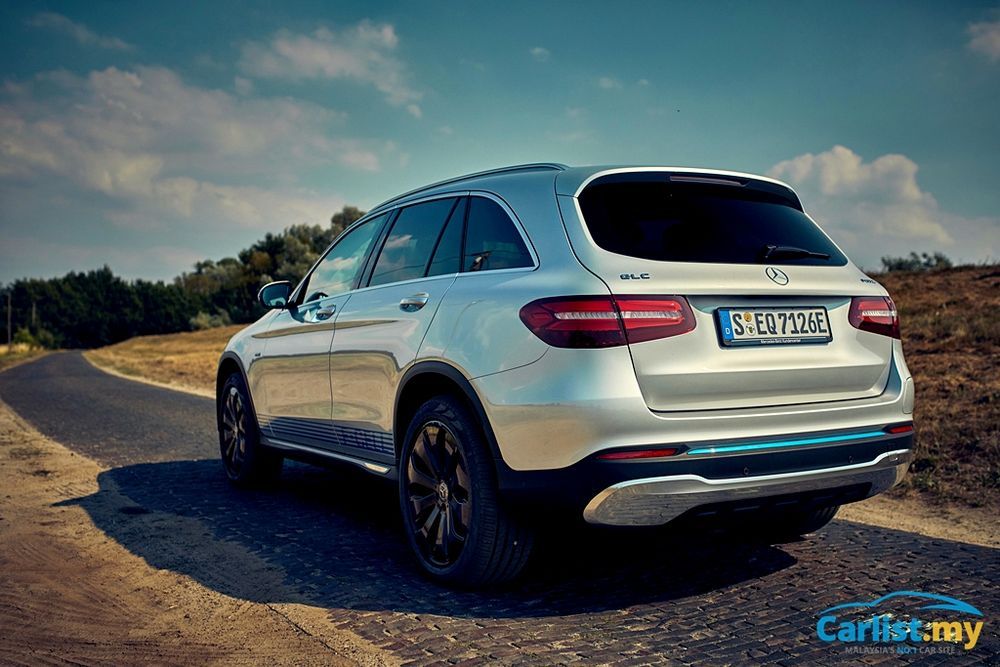 Similar to the operating modes in the 350e-series of plug-in petrol-electric hybrids, the GLC F-Cell also has four operating modes. Users can select either just hydrogen fuel usage or electricity from the battery via 'F-Cell' mode and 'Battery' mode respectively. 'Hybrid' mode blends both energy sources, with the power peaks handled by the battery while the fuel cell runs in optimum efficiency range.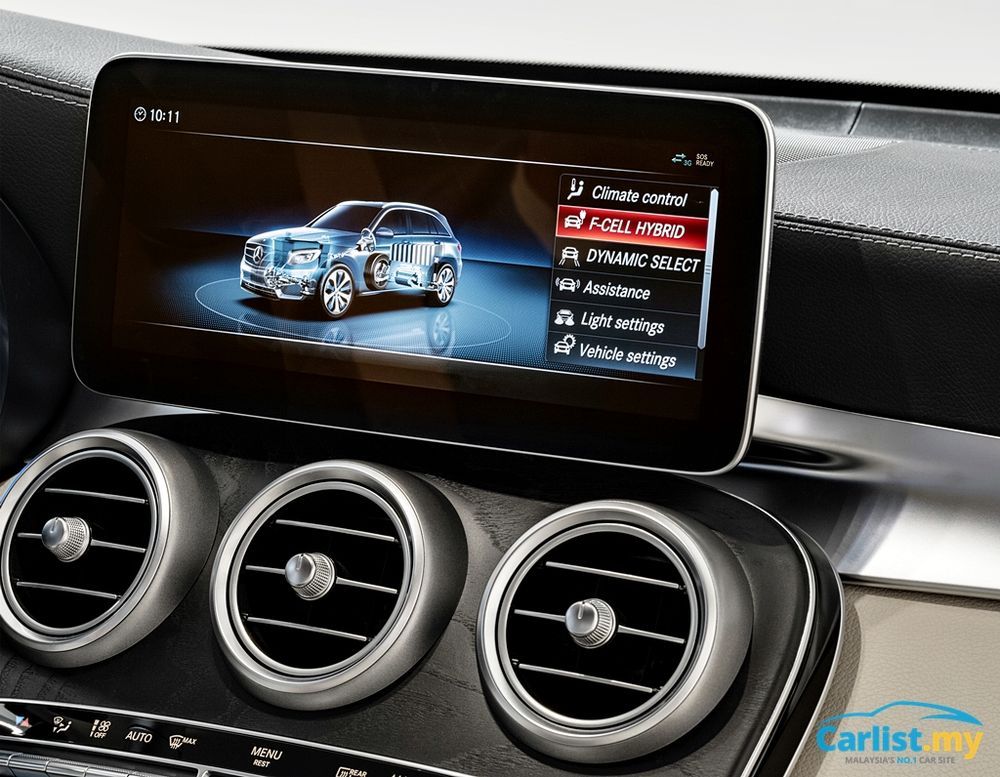 Mercedes-Benz, together with H2 Mobility, plans to increase the number of hydrogen refuelling stations from the current 50 to 100 stations by the end of 2019. A target of 400 stations is planned for the year 2023.
Further handovers will also be made this year, including Air Liquide, Shell, and Linde AG. The Mercedes-Benz GLC F-Cell will only be available for rent later in spring of 2019 via Mercedes-Benz Rent service.
---
---
---
Comments