Mercedes-Benz Malaysia Adds Autohaus Outlet In Melaka
Auto News Mercedes-Benz Malaysia Sdn Bhd (MBM), together with authorised dealer partner, MBSA Automotive Sdn Bhd, launched a temporary Mercedes-Benz MBSA Autohaus in Melaka.
With an investment of RM1.2 million, the temporary Mercedes-Benz MBSA Autohaus is part of MBSA's ongoing RM14 million investment to further boost the after sales services offered for customers in the Southern region.
"With a total of RM45 million invested in southern region, we have five Autohauses that are dedicated to providing customer experience and service like no other. We will continue to delight and satisfy our customers with our ever-growing services and high standards of quality that are synonymous with the Mercedes-Benz brand," said Mercedes-Benz Malaysia President and CEO, Dr Claus Weidner.
Housed in an iconic building, Mercedes-Benz MBSA Autohaus which covers an area of 10,142 square feet is managed by 48 staff who are well-versed in sales and technical services in line with Daimler's global standards.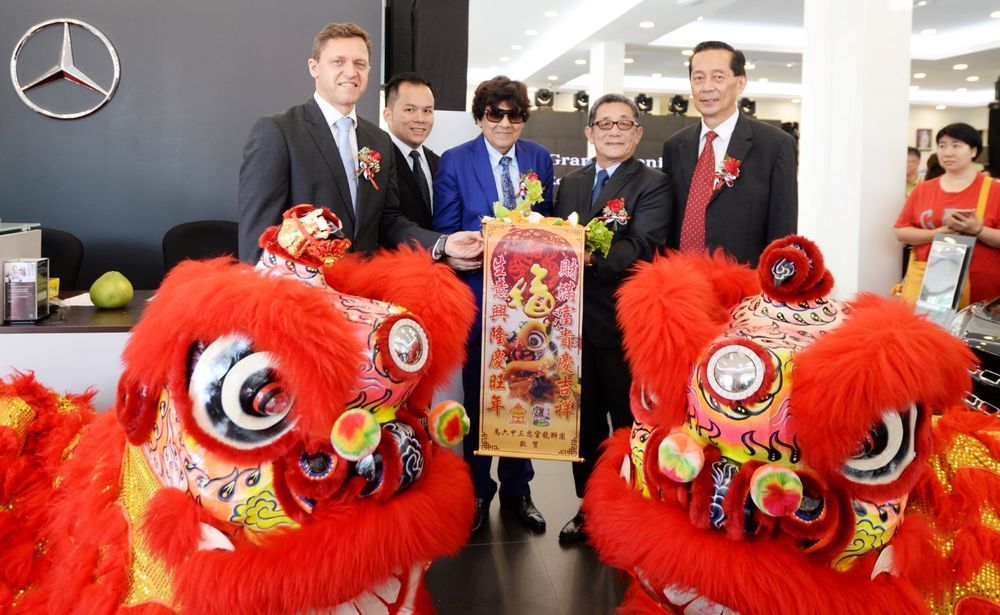 The facility is able to display nine vehicles with a dedicated customer lounge and event floor. For customers' convenience under the same roof, financial services from Mercedes-Benz Services Malaysia and official Mercedes-Benz accessories and merchandise are also available.
"As the only premium authorised Mercedes-Benz dealer in Melaka, we are pleased to showcase an exclusive premium experience to our customers here. Melaka is a perfect spot for us as we combine Melaka's historical values and the Mercedes-Benz brand heritage, offering a unique Mercedes-Benz brand experience to our esteemed customers in the southern region," said MBSA Automotive Malaysia Sdn Bhd, Dealer Principal, Mr Philip Beng.
The Mercedes-Benz MBSA Autohaus is fully compliant with the Mercedes-Benz Presentation System II (MPS II), the global Autohaus benchmark of customer experience, complete with the new Mercedes-Benz Corporate Identity (CI).
To date, Mercedes-Benz Malaysia has 31 dedicated dealerships nationwide.
The new Mercedes-Benz MBSA Autohaus, which is located at No 1, 3, 5, Jalan KSB 16 Taman Kota Syahbandar, will replace the previous outlet near Jonker Street next month.
---
---
---
---
Comments